As we approach the much-moved finishing line of Create GB, our Olympics-inspired look at contemporary British creativity, we can look back on cutting-edge fashion, convention-defying art, and all manner of trends that fuse old and new in surprising and beguiling ways. One creative who got in touch, however, is a creative plying an often overlooked discipline; yet one whose work still raised a few smiles and nods of approval here at We Heart HQ.
Perhaps it was growing up on a diet of Garfield, Fred Basset and Calvin and Hobbes, but the warm innocence of Paul Shinn's unabashed comic art puts a decidedly wide grin across our collective faces – here we speak to Paul about the weather, his inspirations, future plans, and British creativity…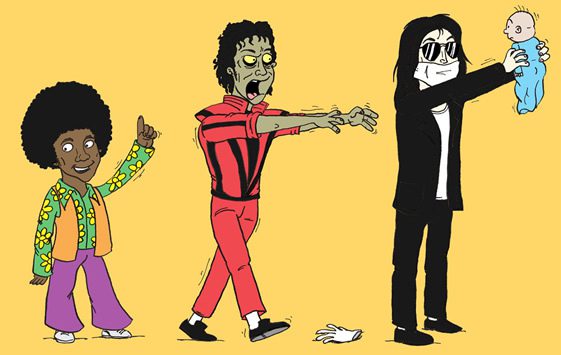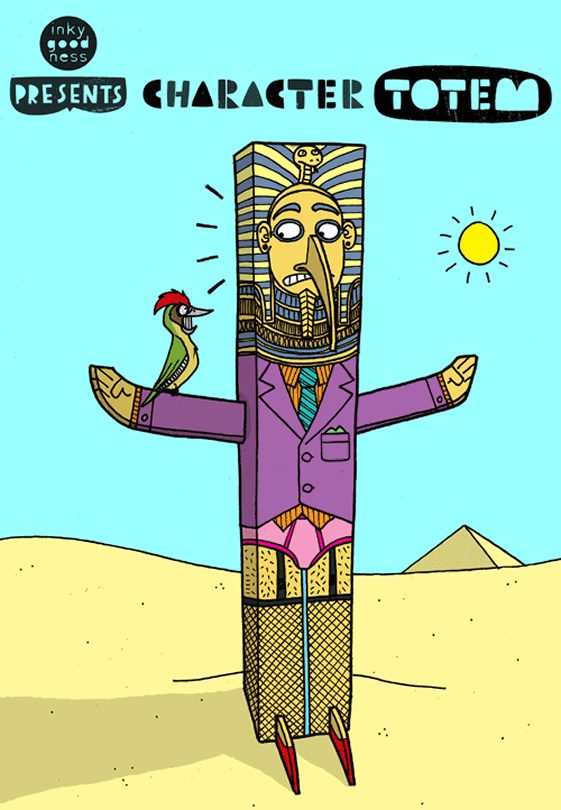 Where's your hometown, and where are you based now?
My hometown is London, which is where I continue to live.
Is Britain's creative industry too London-centric?
As I live in London, it's perhaps hard for me to answer that objectively, but I don't believe it's really an issue. I know many successful creative people from across Britain, whom I have been able to communicate, and even collaborate, with via social networks. I have also been able to have meetings with clients in other parts of the country via video messaging. I think that today's online environment has helped to break down any geographical barriers that previously existed.
Has being British had an effect on your discipline?
Humour plays a major role within my illustration work, and to that end, I suppose that my sense of humour is particularly British. Also, the weather plays a role in my creativity. It's so much easier to sit at my desk and draw all day when it's cold and raining outside!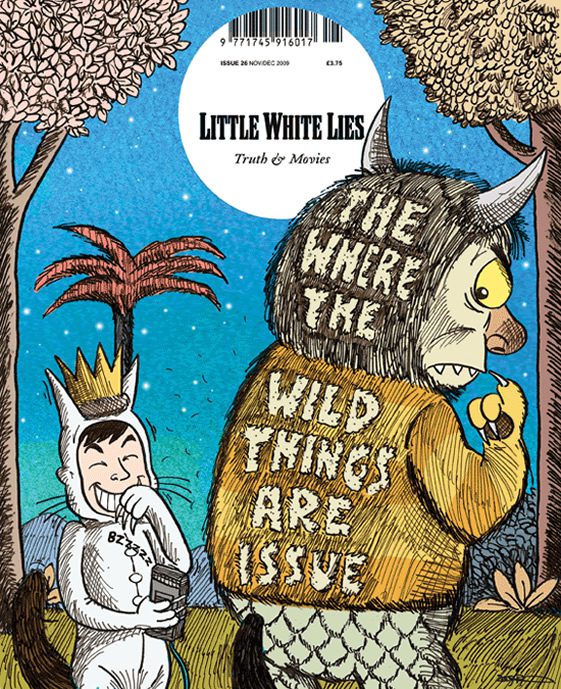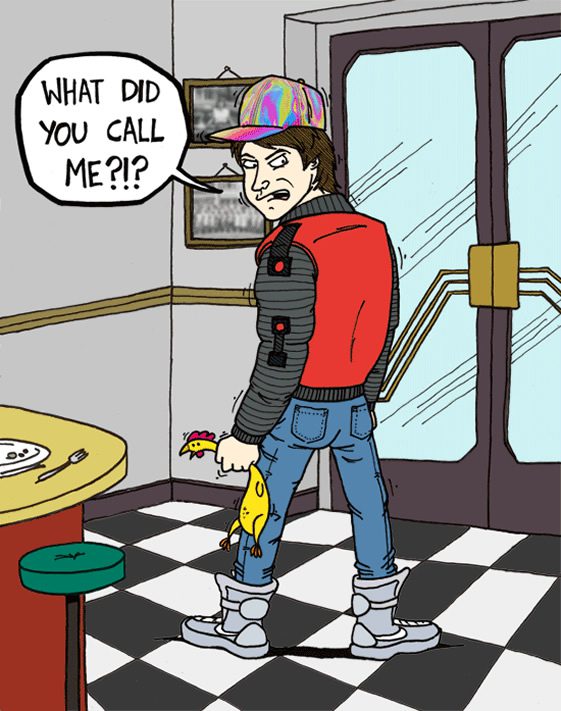 Where in Britain do you feel most inspired?
Walking along London's Southbank and across the river into Covent Garden then back down towards Trafalgar Square. There's always something interesting to spot and I'll overhear a conversation that sets off a spark of imagination in my head. And I love to pop inside a gallery to view an exhibition, or just sit by the window in a coffee shop with my sketchbook and a latte and watch the world go by.
The top 3 British creatives who have inspired you?
When I was at school I loved to read, and some of my favourite books were by Roald Dahl. While the stories themselves were fantastic, I was amazed by the wonderful illustrations of Quentin Blake. Blake's drawings are possessed of such energy and humour, something that I try to emulate within my own illustrations.
Also when I was a child, I loved reading The Beano comic, and was a particular fan of The Bash Street Kids strip. Although un-credited, I have since discovered that these were drawn by David Sutherland. The look and feel of the strip informed a lot of my early drawing, and I would often copy panels from the comic when I was learning how to draw. Sutherland's ability to pack a lot of visual gags into the background of the panels is something else that I like to feature within my own work.
Ronald Searle – who sadly passed away last December – is probably the British creative that I have been most inspired by. His pen and ink drawings are so energetic and animated, and full of such a wonderful humour. He was highly prolific and still producing work at the age of 91 and, more importantly, still enjoying it.
I think there's a certain correlation between these three British creatives which is visible within my illustration work and the comics I produce.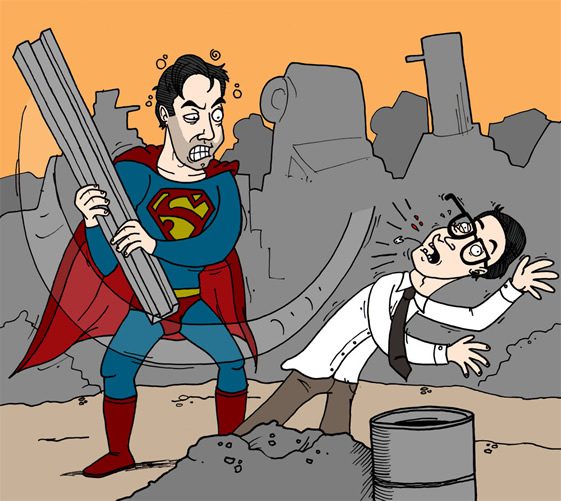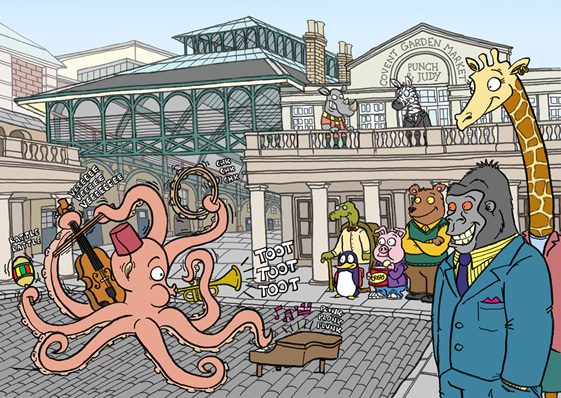 Will you be watching the Olympics?
I must admit to not being particularly fussed about the Olympics, but I think it will be impossible to live in London without having at least some awareness of what is happening. Also, a lot of my illustration work is informed by current events, so the Olympics is at least likely to provide me with some inspiration.
Which sport would you like to compete in at London 2012?
Is snooker an Olympic sport? I quite like playing snooker…
You couldn't live without…
…a habitable ecosystem. And also M&Ms!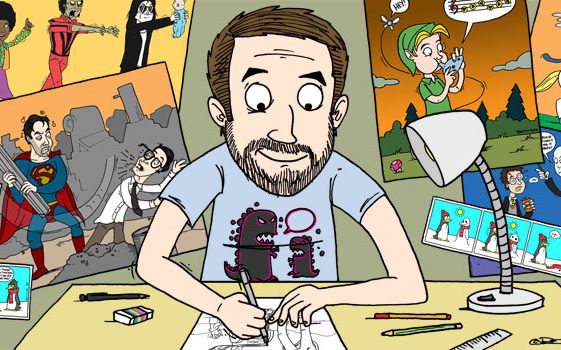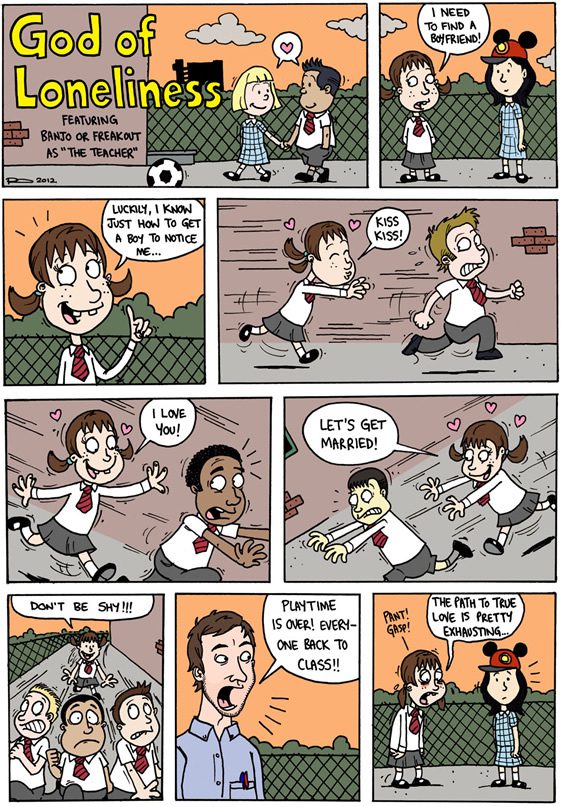 What makes you smile?
The ridiculous things in life.
What's next for you?
I want to continue to be creative and working on commissions and personal projects. I am planning to self-publish some of my existing comics work, as well as developing some new story ideas. I am also keen to put together a solo exhibition based on an ongoing project I've been working on for a few years now called SUPERhuman, featuring images of fantastic costumed comic book superheroes in mundane everyday situations, and hopefully that will come together later this year.