British mixed-media artist Graham Hudson is most commonly known for his large scale structural pieces. Often created using seemingly mundane materials such as bricks, scaffolding or everyday objects; his international career has spanned over ten years, since graduating with Masters in Art Sculpture from the RCA. We went along to his recent installation, a commission to house Nintendo's Another Dimension exhibition of photographs taken with their 3DS, and asked him for his views on all things Create GB.
"I can't imagine anything more traditionally English than a little cynicism…" explains the artist, and that's just what we got…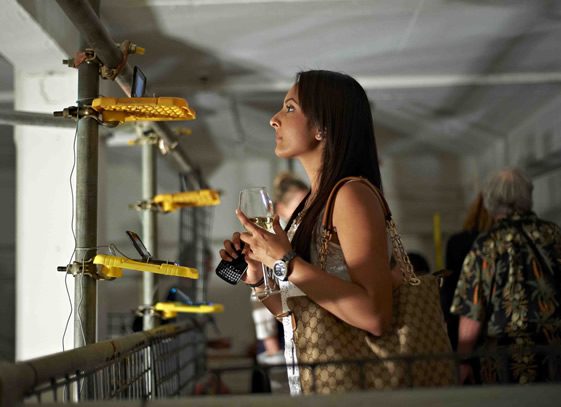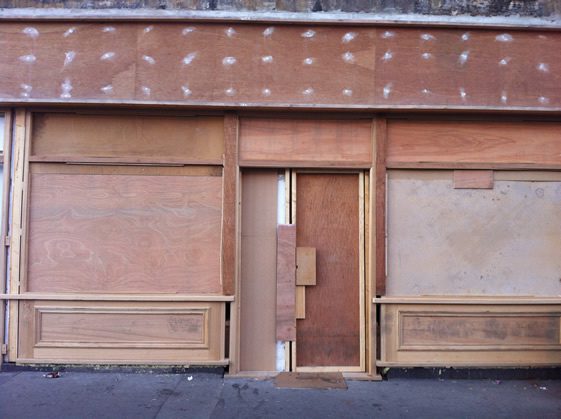 Do British artists (especially emerging artists) inspire you?
Yes, all of them.
And are there any young British artists that in your opinion are making waves in the industry?
Being the flavour of the month makes you an accomplice to the ruse that the industry is anything other than commodity based. History shows us that the artists who are remembered are rarely celebrated in their era. 
Do you think location affects creativity?
Your location affects everything.
And where do you find you're most inspired Britain?
The runway at Heathrow.
Is Britain's creative industry too London-centric?
No. Everywhere else is kidding itself.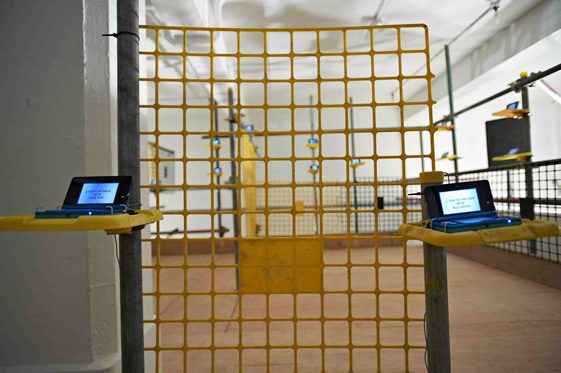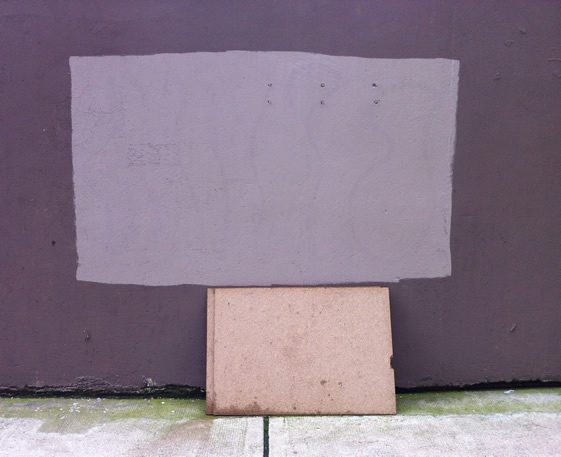 Can you name your creative heros? These can be makers, thinkers, do-ers or even bakers.
Albert Speer and Joseph Goebells. 
Has being British had an effect on your discipline?
Everything has an effect on what you do. What you had for breakfast, where you are born etc. The nation state is an out of date concept that is only perpetuated as a means of control. The modern idea of 'British' is about as genuine as Santa's red suit.
Do you think that the British art scene is being funded enough by the right kind of sponsorship (note Liberate Tate's fight against BP)
He that is without sin among you, let him first cast a stone.
The Swinging '60s, punk, Hacienda-era Manchester… is there one period of intense British creativity that you'd like to have been a part of, and why?
Just before the Normans arrived. The period is known geolocialy as 'Dark Earth' as nothing is down there. After the Romans buggered off no one knew how to do anything, until the Normans arrived, however long later… I'd like to of been an apprentice for Dennis the Constitutional Peasant.
No technology – just mud.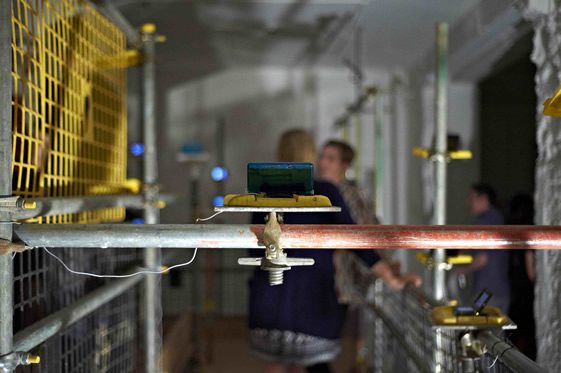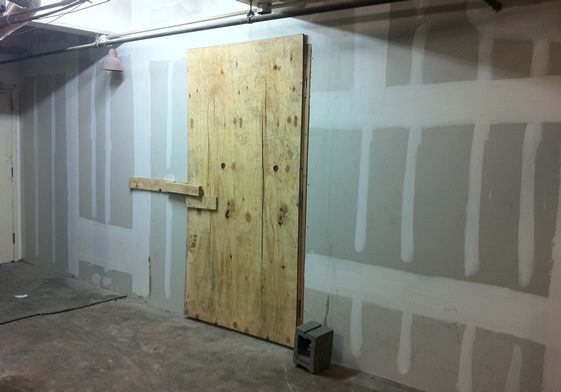 Are there any quintessential British traditions that inform your work?
Sometimes having a bacon sandwich for breakfast.
If you could collaborate with one GB creative, from any field, who would it be, and why?
There is this crazy guy on Whitechapel Road quite often. His language is personal, and his smell tests your commitment to the pavement… 
Will you be watching the Olympics?
No, I did not get lucky in the ticket lottery.
If creativity was an Olympic sport, who's the one person you'd want to represent Britain on the global stage?
Dennis the Constitutional Peasant.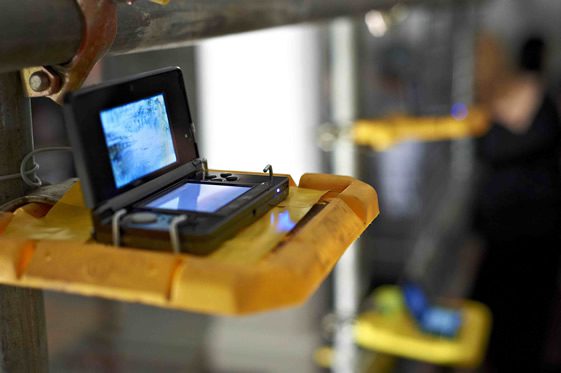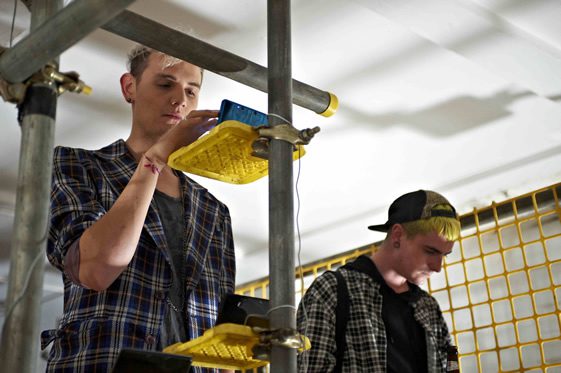 Which sport would you like to compete in at London 2012?
The gold medal for which brown-noser can feign interest in the whole-goodwill-great-sport-great-Britain with the thinly veiled real aim of lining their pocket.
The best piece of advice you've ever been given…
Take care of her.
We're going to the pub and we're buying, what are you drinking?
Sorry, I've got a go.
What's next for you?
I have to invoice someone.
Anything else about British creativity you'd like to get off your chest?
1. It makes me wince. 
2. ArcelorMittal