Working with period pieces, London-based designer Anna James creates fanciful bespoke objects, bulging at their seams with romanticism and passion – touched with darkness. Inspired by a visit to Juliet's house in Verona, Verona and Romeo and Juliet are standout pieces; reproducing the graffitied walls by printing a series of digital photographs onto specialist film. The culture-clash of scrawled messages meeting elegant antique furniture evokes the timelessness of Shakespeare's tale, and results in staggering pieces that bridge the gap between art and design.
Seduced by the narrative and visual impact of her designs, we spoke to Anna about creativity, inspirations and our rebellious nature…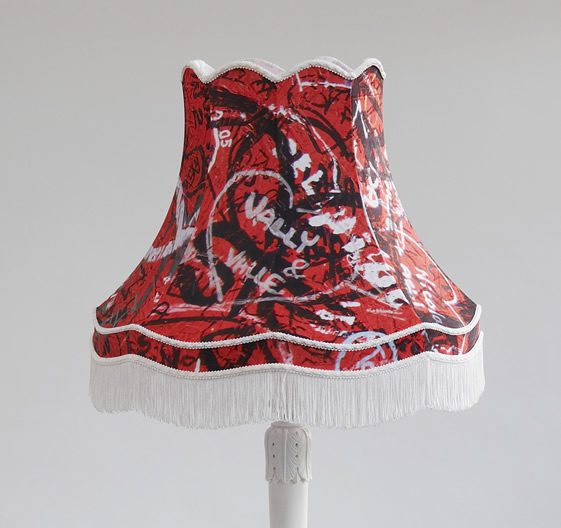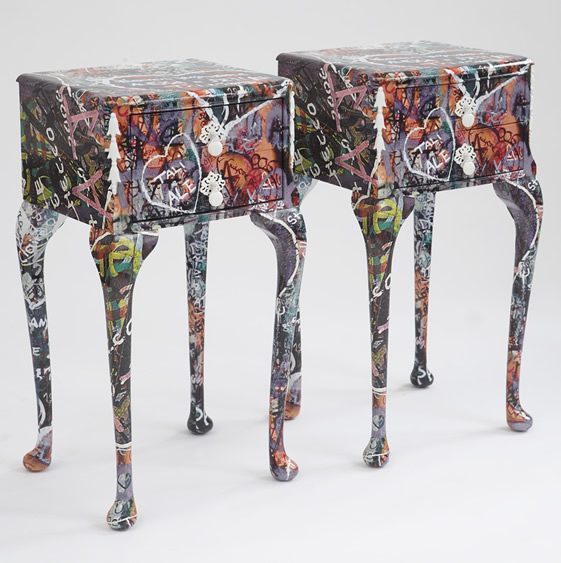 Where's your hometown, and where are you based now?
My hometown is Poole, Dorset. I have been based in London for the last twelve years.
Do you think location affects creativity?
Definitely, if you're a visual person then your surroundings subconsciously and consciously feed into your output.
Is Britain's creative industry too London-centric?
Yes but I don't see it as a problem. There are amazingly talented creatives throughout Britain and lots of them come to London to make their work, along with people from all over the world, and that's what makes it so interesting. London is the largest city in Europe, culturally diverse, and a global city the whole of Britain can be proud of.
How would you describe British creativity?
Original, innovative, and rebellious.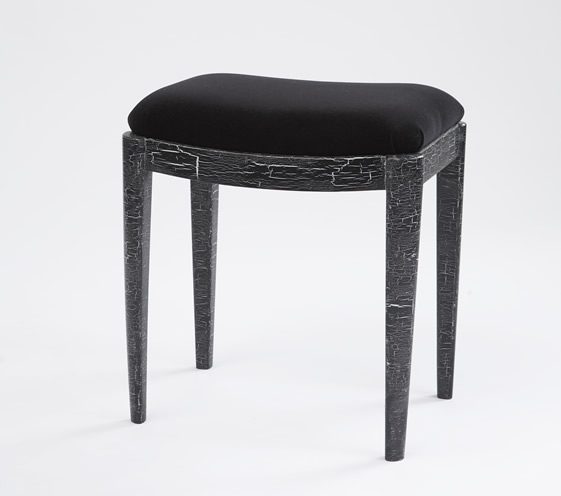 Has being British had an effect on your discipline?
I would say so yes. I trained in London as a decorative artist with British craftspeople.
What do you think the rest of the world's view of British creativity is?
I think they admire our uniqueness, individuality and eccentricity.
The Swinging '60s, punk, Hacienda-era Manchester… is there one period of intense British creativity that you'd like to have been a part of, and why?
I'd love to have been knocking around the Kings Road in the late '60s until the mid '70s… and the birth of punk. It would have been great to be making my work there, and experience that movement and energy of creativity. It was an exciting time and place for music, fashion, art and design.
Are there any quintessential British traditions that inform your work?
Afternoon tea!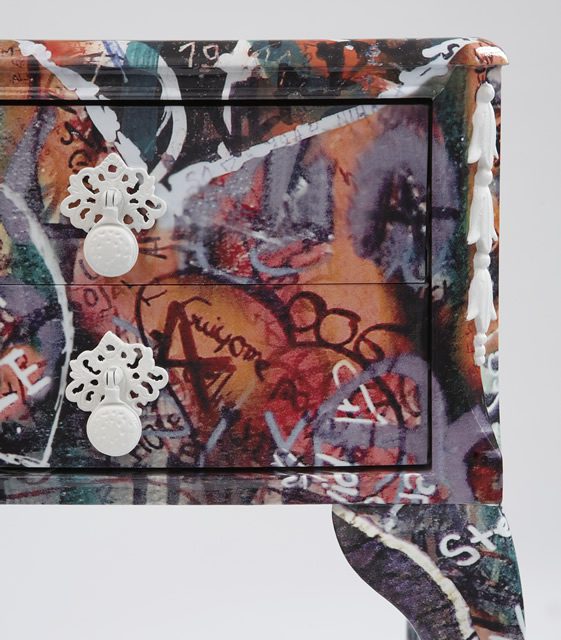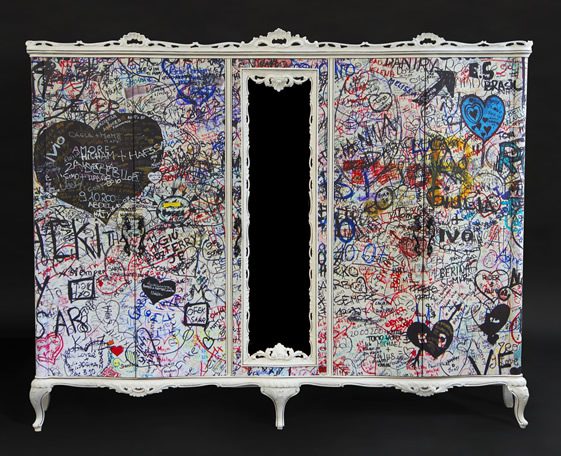 Where in Britain do you feel most inspired?
London.
The top 3 British creatives who have inspired you?
Aubrey Bearsdsley, Charles Rennie Mackintosh and Bridget Riley.
If you could collaborate with one GB creative, from any field, who would it be, and why?
I'd like to collaborate with Charlotte Olympia . I want to design a piece of furniture just to house shoes, and I especially like hers.
Will you be watching the Olympics?
I'll dip in and out.
If creativity was an Olympic sport, who's the one person you'd want to represent Britain on the global stage?
The late Alexander McQueen.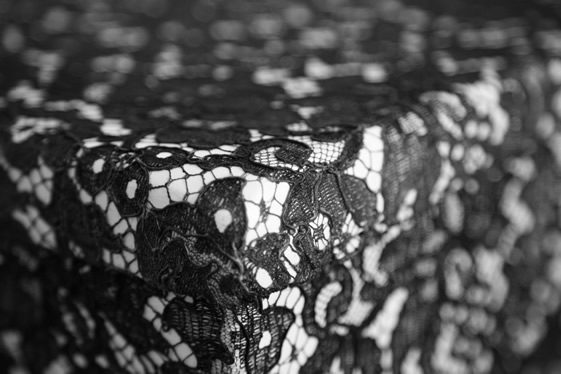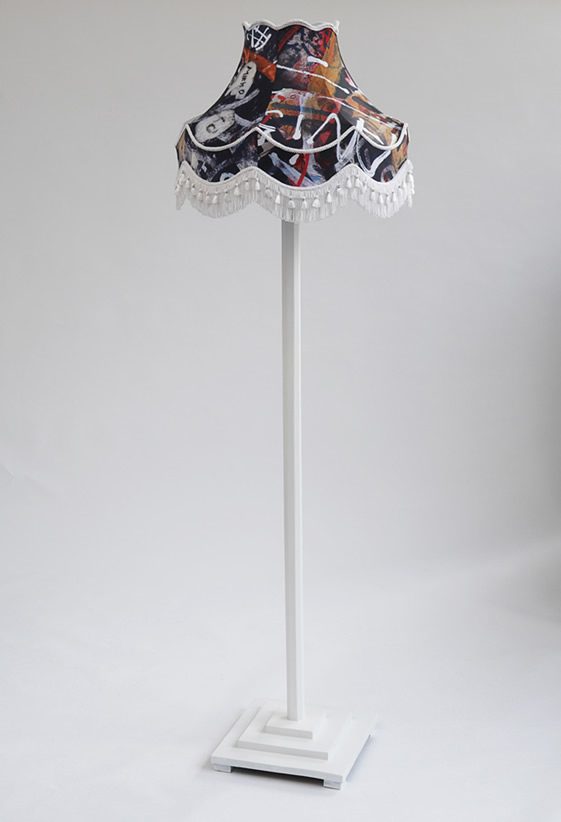 Which sport would you like to compete in at London 2012?
Fencing.
You couldn't live without…
My eyesight.
What makes you smile?
Simple pleasures.
The best piece of advice you've ever been given…
Stay true to yourself.
We're going to the pub and we're buying, what are you drinking?
Gin and tonic.
What's next for you?
Jewellery, and works on canvas.