With Lisa Gomez a former designer for design-led stationery brand Paperchase, and sister Elena having worked as a children's books illustrator, there's more than a hint of the whimsy in the work of the sibling's design studio; biroRobot. Having worked for the likes of BBC, Armani, Ikea and Time Warner, the duo continue to design independently, but are focussing heavily on their hand-pulled, limited edition prints. And so they should, the combination of quirky, endearing styling, fanciful subjects and artisan workmanship makes for a stellar wall art collection.
As we continue the Olympian extension to our Create GB project, the Gomez sisters have handed over a very London 2012-inspired print to give away to a lucky reader – and, of course, they've been put through the Create GB Q&A.
If you want to get your hands on their limited edition Stacking Buses print (worth £179), then just tweet us, answering the question If creativity was an Olympic sport, who's the one person you'd want to represent Britain on the global stage?, and including the #CreateGB hashtag; we'll pick an entry at random on Friday (10th August).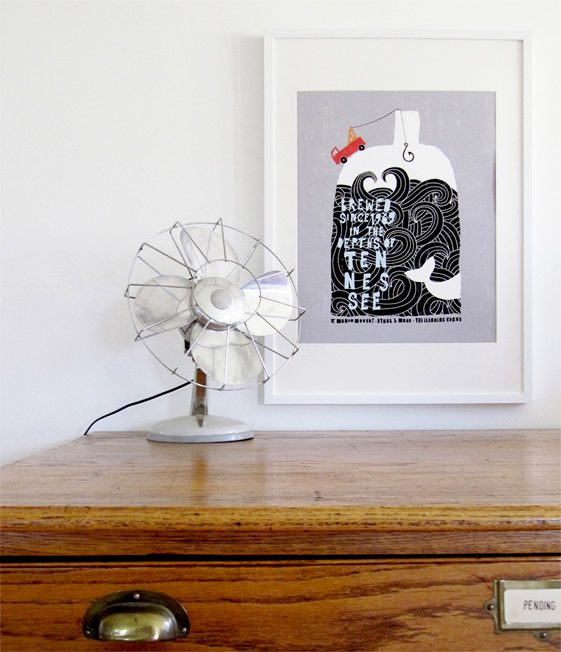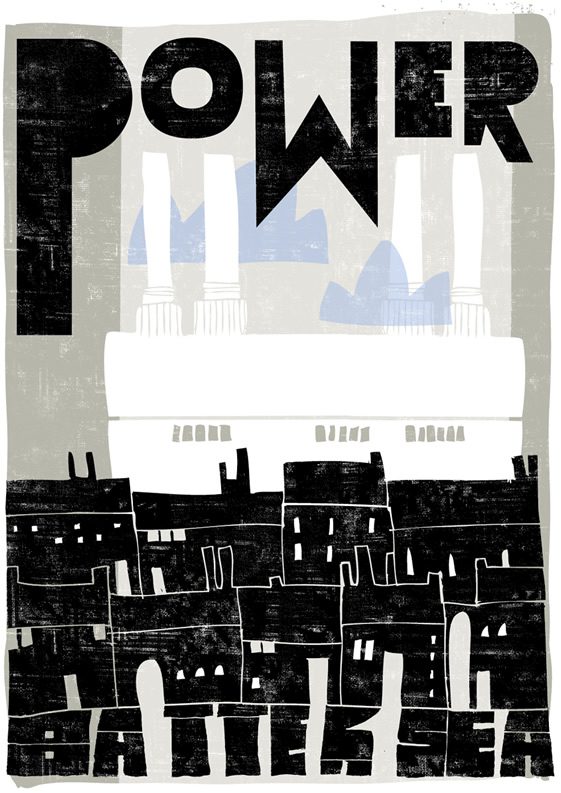 Where's your hometown, and where are you based now?
Elena: We grew up in a village in Surrey, where our parents still live. Both of us moved away for a few years, much of which was spent in London, and we've both independently moved back to our hometown. Fortunately London is less than an hour away so we get to enjoy the best of both worlds.
Do you think location affects creativity?
Lisa: I think it's different for everyone. Personally no. In setting up biroRobot we've had to work from three different studios, in rotation, all in different locations. So as long as I have a pen, paper and my Mac I could be anywhere. If the location is in a big city or out in the country, with loads of colour and visual treats to inspire, then it's a bonus.
Elena: Yes, I lived in Paris for a couple of years for that reason. Certainly I am inspired by places I visit, which boosts my creativity when back at my musical desks.
Is Britain's creative industry too London-centric?
Lisa: On the one hand yes, there are so many other gems around Britain and creative hubs that are growing daily, but on the other, I think it's important to continue to embrace what an amazing capital city London is.
Has being British had an effect on your discipline?
Elena: Yes, the discipline stops regularly for a cuppa.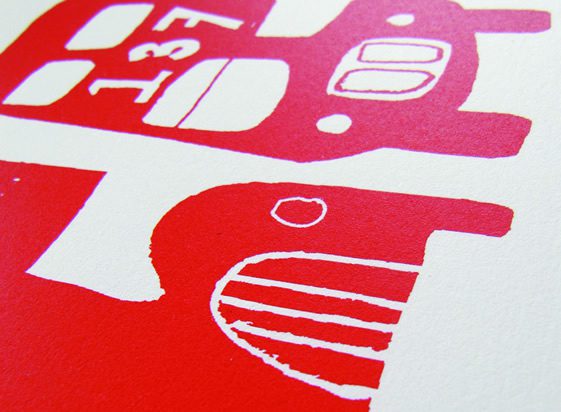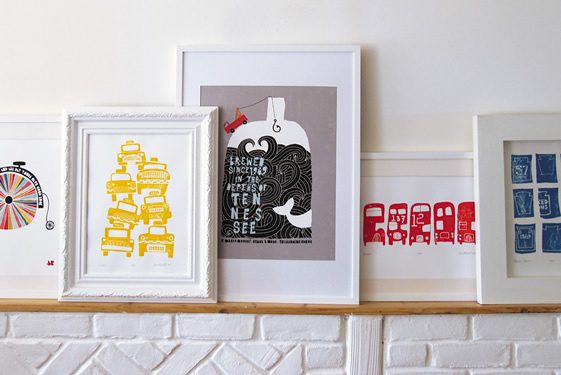 Will you be watching the Olympics?
Lisa: Hell yes. Sadly, like many, I applied and didn't get any tickets but that's the beauty of watching it on TV, no rain, no crowds, just crisps, dips and comfy seats.
Elena: I can't wait! Cheese and chive, anyone?
You couldn't live without…
Elena & Lisa: Orange Matchmakers.
What makes you smile?
Lisa: Memories.
Elena: People, and the Channel 4 idents. Even better, I used to love the old BBC Two idents – Oh to have been in one of their brain-storming sessions!
The best piece of advice you've ever been given…
Lisa: Yours is a mind best kept busy.
Elena: Be Happy. I also like Jack London's " You can't wait for inspiration. You have to go after it with a club".
What's next for you?
Elena: biroRobot and Lisa's surface design company 'apples & bears' are joining forces so we are busy working on the new website. Soon we'll be able to offer off the peg illustrations and surface patterns as well as licensing and commissions. We're also working on producing some new products for our shop to go along side our prints. It's an exciting time for us.