Rockman & Rockman are an East London-based duo with heritage firmly in their hearts. Their Shoreditch studio is surrounded by Victorian and Edwardian buildings built specifically to house workshops, factories, showrooms, warehouses and timber yards for the thriving furniture market of the mid-1800s through to the mid-1900s, and they have a fascinating archive of catalogues from those times to inspire them.
Their current collection is also heavily informed by the past, medieval symbolism is fused with modern technologies, the art of parquetry is revived, and the Shoreditch of old is heavily present. We caught up with the duo for a short but sweet chat about all things Create GB…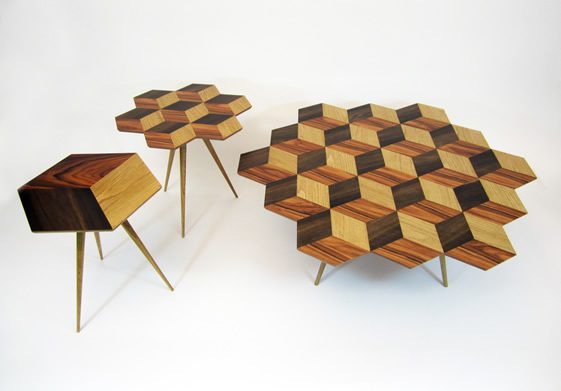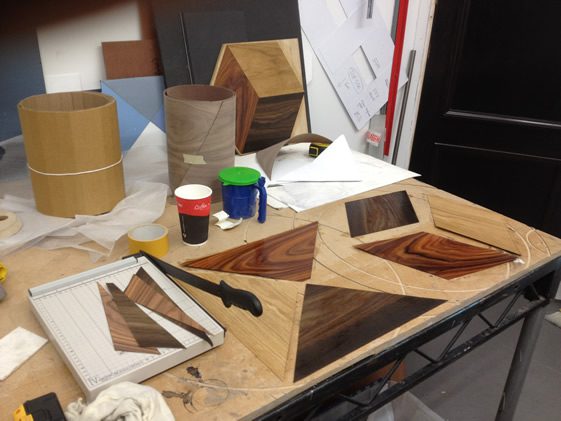 Where in Britain do you feel most inspired?
Portmeirion, Wales.
The top 3 British creatives who have inspired you?
Clive Sinclair, Roger Hargreaves and Julian Opie.
If you could collaborate with one GB creative, from any field, who would it be, and why?
Paul Smith – We identify with him as a character in that, like us, he's a collector of unusual things and that he's managed to be both traditional and Edgy. Plus he seems like a really genuine and down to Earth guy, with a massive business.
Will you be watching the Olympics?
Yes. Really looking forward to the opening ceremony.
What makes you smile?
Our sons, Zoom and Ace.