Charlie Abbiss is a London-based street photographer with a unique approach. Guided by light, Abbiss shoots with a particularly structured methodology – and the results enrapture with their atmosphere, aesthetic and narrative. Also running analogue photography site Film's Not Dead, the digital-despiser services like-minded individuals at his Brick Lane stall, Proper Cameras, whilst his regular documents of moody London street shots are available as PDFs on the first of each month from this website, charlieabbiss.com. This is a chap who takes 'proper' photography seriously.
Spellbound by his passion, and delightful imagery, we caught up with Charlie to talk location, icons, Olympics and full English breakfasts…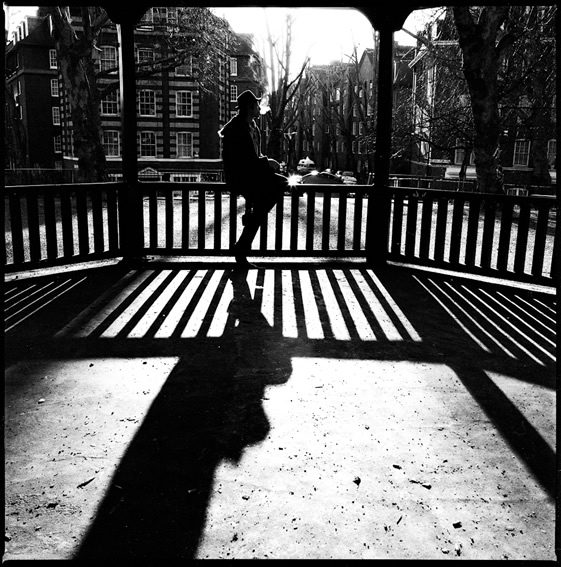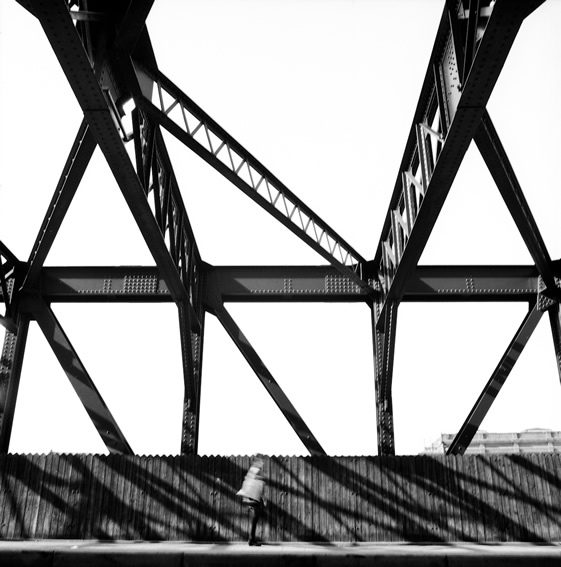 Where's your hometown, and where are you based now?
I'm from a town north of London called Hertford. I moved to London 3 years ago and am still here as everything I need is on the doorstep.
Do you think location affects creativity?
Not places but I think people can certainly affect creativity, this is a double bladed sword though.
Is Britain's creative industry too London-centric?
Obviously with the demand for art and design and frequency of designers living in – or passing through – the city, alongside the opportunities, it is definitely an epicentre. This isn't to say that other cities don't have anything to offer, but to be entirely honest, the amount of opportunities – specifically in analogue photography – in London is greater, something I aim to change.
How would you describe British creativity?
I think British creativity is in a sense more logical, it's kind of needs-must. The best British design, in my opinion, has been in response to a problem or the side affect of a response to a problem. I use the famous Anglepoise lamp as an example, Carwardine was trying to perfect a new suspension system for a car, when he stumbled on the most popular lamp in history.
Beck's underground map also falls into this category, being that he worked on the railways and designed the map in his own time, in response to what he saw as a problem. He then persuaded London Underground to produce the map on a small amount of leaflets, which became so popular they couldn't withdraw them – and aside from subtle changes and line extensions, they are still printing them today.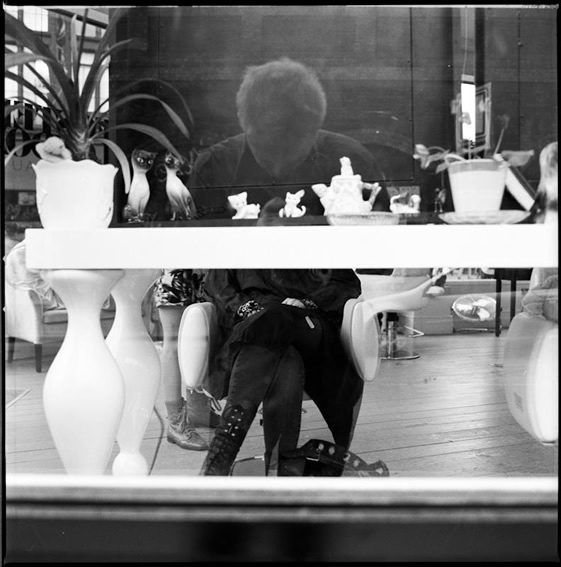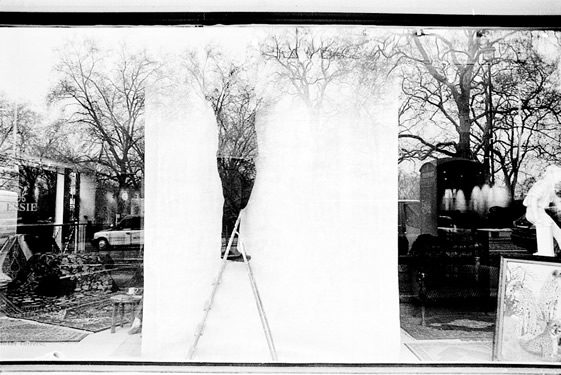 If we could replace the Queen on bank notes with one iconic British design, which would you choose?
The queen is an iconic British design so you could put her back on there, other than that the Anglepoise lamp.
Has being British had an effect on your discipline?
I like to think that photography is a visual representation of wit, even when not comical, the inventiveness and often humour within photography represents wit, something we're apparently famous for.
The Swinging '60s, punk, Hacienda-era Manchester… is there one period of intense British creativity that you'd like to have been a part of, and why?
I think our current zeitgeist is very exciting, We have a rich cultural history to look back on, and are picking and choosing a lot of it to bring forward with us, this in some instances is a problem but in most it has given a breath of life to re-invent. It's not a recovery, but more like a re discovery.
Where in Britain do you feel most inspired?
Perhaps the British Museum, I feel truly insignificant in there and it always breeds a different perspective.
If you could collaborate with one GB creative, from any field, who would it be, and why?
I'd love to collaborate with an analogue printer on huge prints, I know this sounds simple, but I can't afford to pay!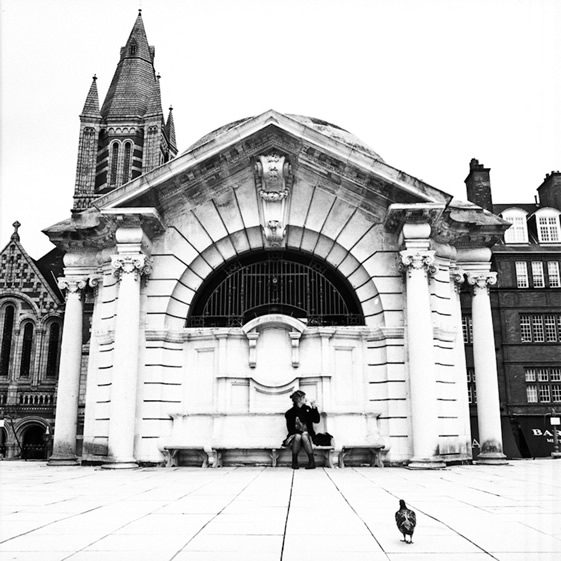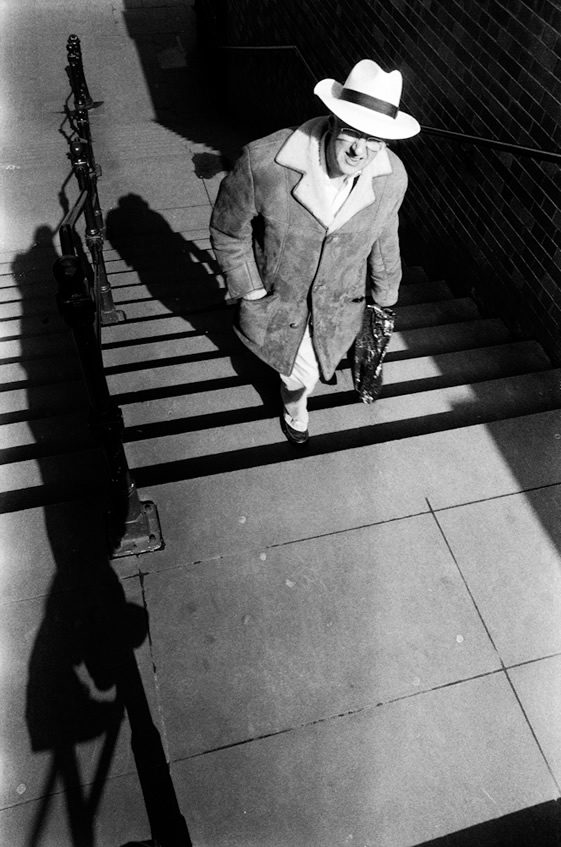 Will you be watching the Olympics?
I won't be there but I will have it on in the background, I may tune in for the football and table tennis.
Which sport would you like to compete in at London 2012?
Probably gymnastics of some kind as I'm awkwardly flexible.
You couldn't live without…
Thinking…
What makes you smile?
Processing my negatives…
The best piece of advice you've ever been given…
K.B.O – Keep buggering on, from Winston Churchill… via my Mum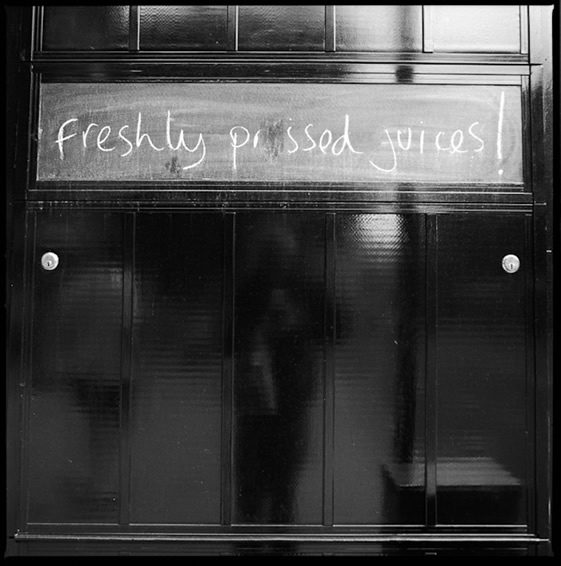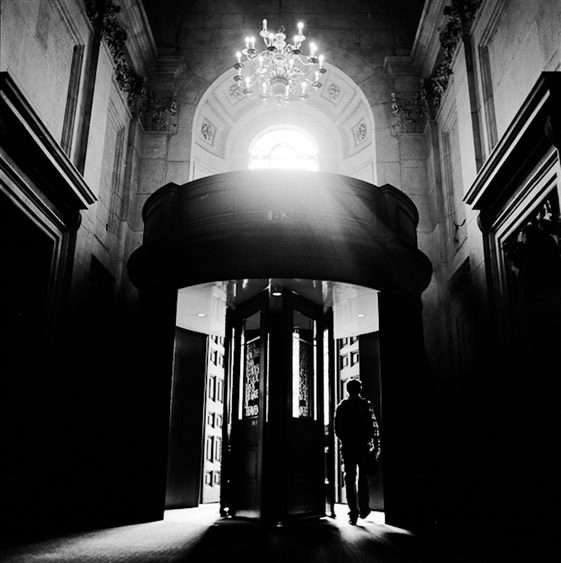 Fish and chips, Cornish pasties… what's your favourite British dish?
It's got to be a full English, no tomato but with hash brown and extra toast; and a Ribena.
We're going to the pub and we're buying, what are you drinking?
Not a big drinker but if you're twisting my arm, I'll have a pint.
What's next for you?
Personally, I will be on my stall in the backyard market on Brick lane this Sunday selling proper cameras and prints. Oh, and on behalf of Film's not Dead I have also arranged some very interesting workshops with Andrew Millar and Eddie Otchere for the first weekend of August.
In terms of a new show, well, that's a work in progress…