A recent trip to the South West has reignited my desire to go up North. No, I'm not talking about the proliferation of Northern accents in Cornish tourist traps, but a love of Barbara Hepworth.
The Barbara Hepworth Museum and Sculpture Garden is one of my favourite Cornish haunts and rarely is a trip to St Ives complete without at least a short visit. So when The Hepworth Wakefield opened last May, I started thinking of excuses to make the trip.
But, having been reacquainted with my favourite sculptress, and spotted the Post War British Sculpture and Painting exhibition running alongside the permanent Hepworth collection until 3rd November, I think I have all the excuses I need – and a deadline!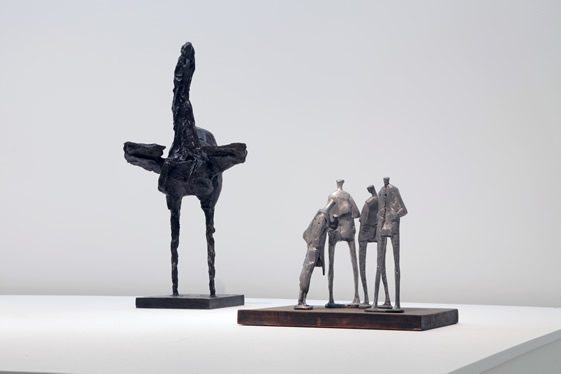 Born Jocelyn Barbara Hepworth in Wakefield 1903, Barbara Hepworth attended Leeds College of Art (where she met Henry Moore) and then the RCA. She and her contemporaries, including Moore and second husband Ben Nicholson, are credited with developing modern art in the UK. Two of her sculptures, Contrapuntal Forms and Turning Forms, were shown on London's South Bank as part of the 1951 Festival of Britain, sealing her reputation as an important modernist artist. She moved into her studio in St Ives in 1950 and lived there until her death in a studio fire in 1975.
Her sculptures can be found everywhere from the John Lewis building on London's Oxford Street to the United Nations building in New York City, but the most impressive collections are in St Ives and Wakefield.
In addition to the permanent collection at Wakefield, the Post War British Sculpture and Painting exhibition features work by Henry Moore, Francis Bacon, Graham Sutherland, Eduardo Paolozzi and Reg Butler and explores representations of the body.
Now I've just got to book that train ticket.