Launching her debut wallpaper collection at last September's 100% Design, North East-based Kirath Ghundoo dishes up a truly eye-bashing dose of vivid geometric frenzy. Her mismatched shapes, colours and patterns are a potential killer for migraine sufferers, but an original and fabulously edgy delight for the rest of us. Quirky, rule-breaking, and aesthetically premier league – Ghundoo's work has all the hallmarks of quintessential British design, and is earning the international acclaim it deserves.
We spoke to Kirath about British creativity, cocktails and Nutella…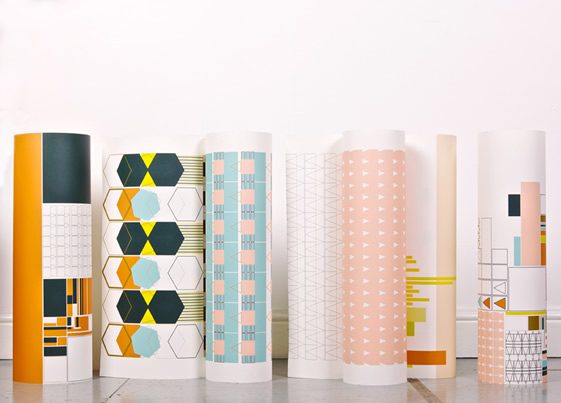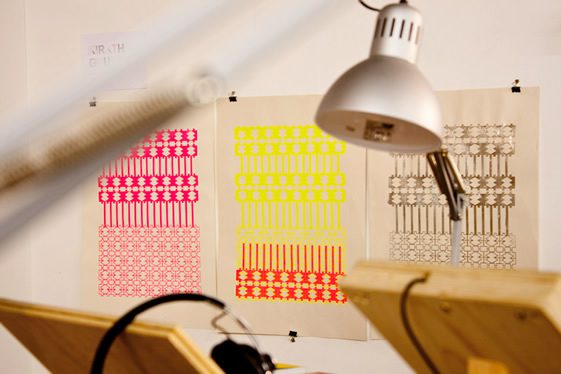 Where are you based?
I am based in County Durham, North East England.


Do you think location affects creativity?
Of course, different locations trigger new inspirations, whether good or bad it affects my creativity. If I'm visiting a new place/country I always return feeling more creative.

Is Britain's creative industry too London-centric?
There's no denying London is the centre of the design hub in Britain. There are such a mix of cultures, eccentric styles and individuality going on, that every time I'm there which is most months, people understand how to utilise my work! I've lived in Leeds, which has a very small design scene. London is where its at… I'm not complaining as I love it!
How would you describe British creativity?
British creativity is awesome! I think we take pride in our work, like to be innovative and at the forefront of cutting edge design. I'm proud to be a British designer, and keep all my production within the UK as the standard of production is so high.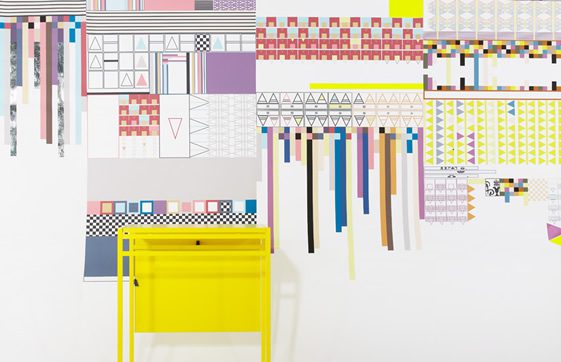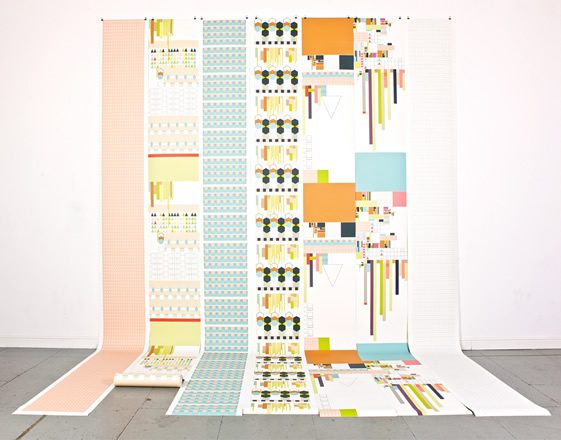 Where in Britain do you feel most inspired?
It has to be London. I just came back from spending a few days around Portobello/Notting Hill. So inspired by the architecture, mews houses, and use of pastel colours to individualise peoples homes. Even though the boroughs are all next to each other, each one has its own style and 'crowd' of people – it's always inspiring.
The top 3 British creative's who have inspired you?
Lee Broom
Matthew Williamson
Paul Smith

If you could collaborate with one GB creative, from any field, who would it be, and why?
Matthew Williamson, for his eccentric use of colour and pattern. His label is so fresh, bohemian and 'pretty'. I would love to collaborate on some geometric flower prints for an upcoming summer collection.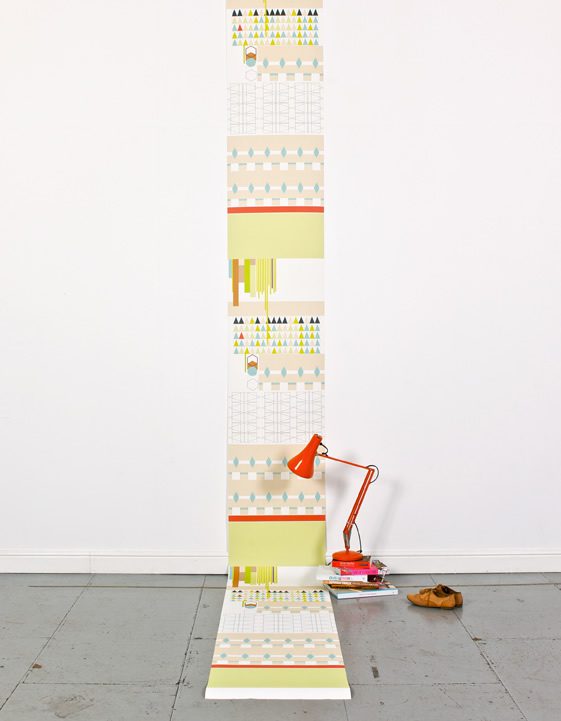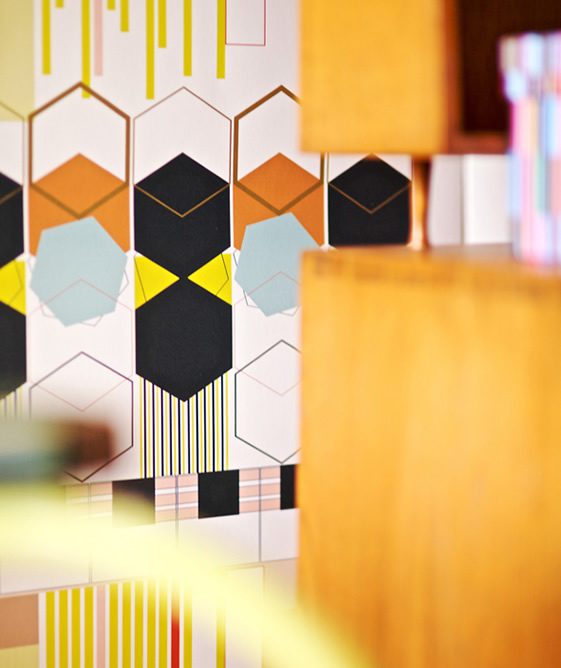 Will you be watching the Olympics?
Yes of course!

Which sport would you like to compete in at London 2012?
Gymnastics – I love the floor!

You couldn't live without…
My sleep

What makes you smile?
Nutella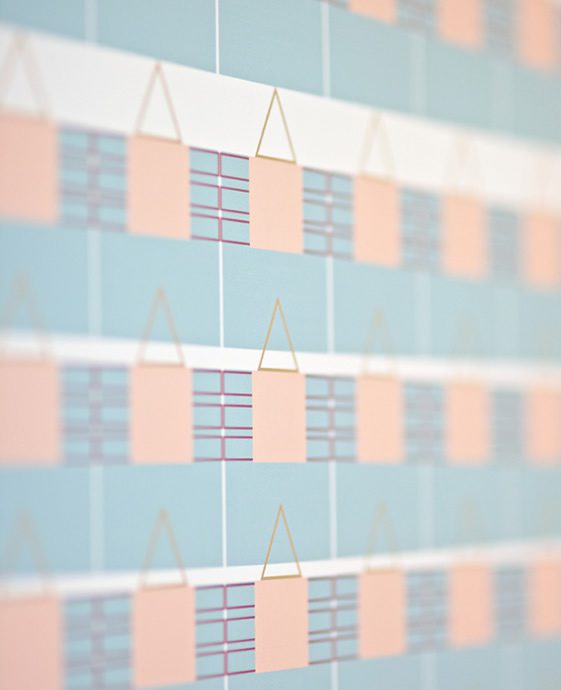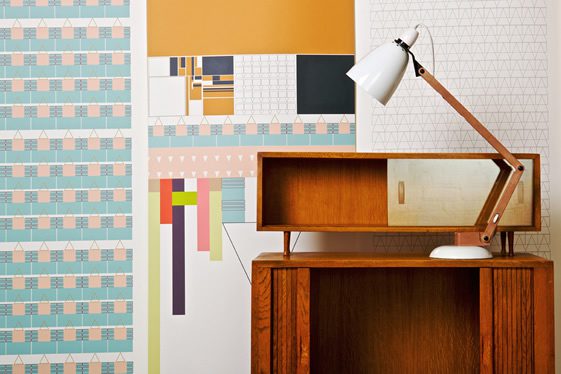 Fish and chips, Cornish pasties… what's your favourite British dish?
Fish and Chips… ooooh, and I am partial to a Sunday roast and a good cup of tea.

We're going to the pub and we're buying, what are you drinking?
French Martini?!?!?!?! – okay I know it's a pub, but I'm a cocktail girl all round!

What's next for you?
100% Design in September, come visit me and say hello stand D16! I launched my bespoke wallpaper service in June and will be working on promoting/marketing this over the next couple of months. Hoping to work alongside more interior designers and architects on large/small scale commercial/residential projects… worldwide!