Industrial buildings from the Victorian era are some of the hottest properties around nowadays, but back in the 1960s you couldn't give them away. It took courage and imagination to see past the obvious problems at the old Waltham Brothers brewery in Lambeth, but when the council offered it to a group of young sculptors from St Martin's School of Art in 1967, they snapped it up.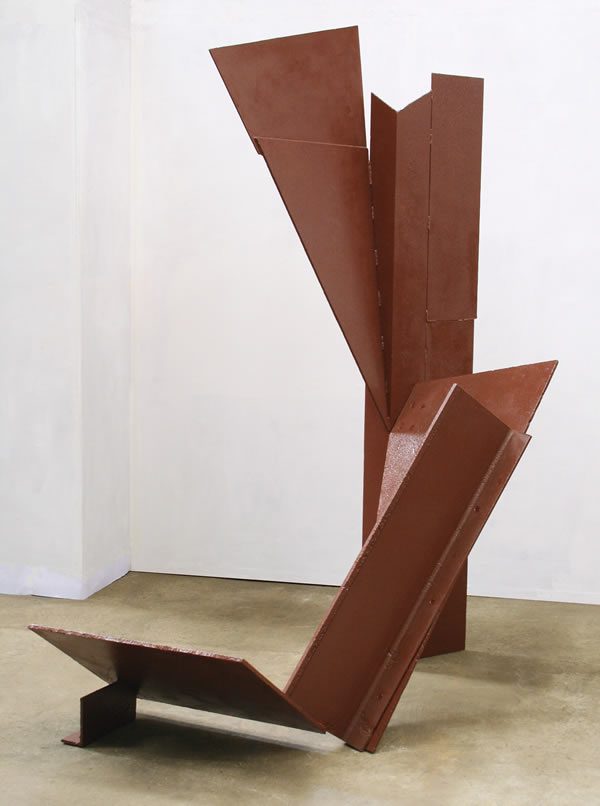 The building, known as the Stockwell Depot, offered an opportunity to develop a new kind of studio and exhibition space, far removed from the world of art dealers, critics and white cube galleries. Braving a thriving and inquisitive rat population, the likes of Roland Brener; David Evison; Jennifer Durrant; Katherine Gili; Peter Hide and Roelof Louw developed abstract sculpture of all kinds, sometimes in collaboration, sometimes in competition, and sometimes even in conflict.
The artists engaged directly with their surroundings, and the viewers — colleagues and friends, and eventually exhibition visitors — were able to move through the workshop spaces to really explore the installations in an immersive way.
Earlier this summer, curator and abstract expert Sam Cornish assembled nearly two dozen works from the first 12 years of the group's 25-year tenure for a major exhibition at Greenwich University. The collection, along with an in-depth essay by Cornish plus interviews with the principal figures conducted by Cornish and Greenwich University's David Waterhouse, has now been released as a book. Stockwell Depot 1967-79 is published by Ridinghouse.