With clients like Selfridges, Stella McCartney, Ritz-Carlton Hotels and London Design Museum, Spitalfields-based Giles Miller Studio are an internationally renowned maker of innovative surfaces. From retail spaces and pop-up bars, to a cardboard martini glass – there's not much that the talented East London studio hasn't turned its hand to, and with deft flair I might add. They made their mark at this year's Clerkenwell Design Week, adorning the imposing Farmiloe building with 20,000 angled wooden pixels – it was, for us at least, the stand out work of the week.
Miller has kept a heavy focus on supporting British industry – all projects being designed in-house, UK manufactured and the majority are completed in their studio by hand – and his studio, in their field, are one of the country's most innovative practitioners. Fitting candidates for our Create GB Q&A then…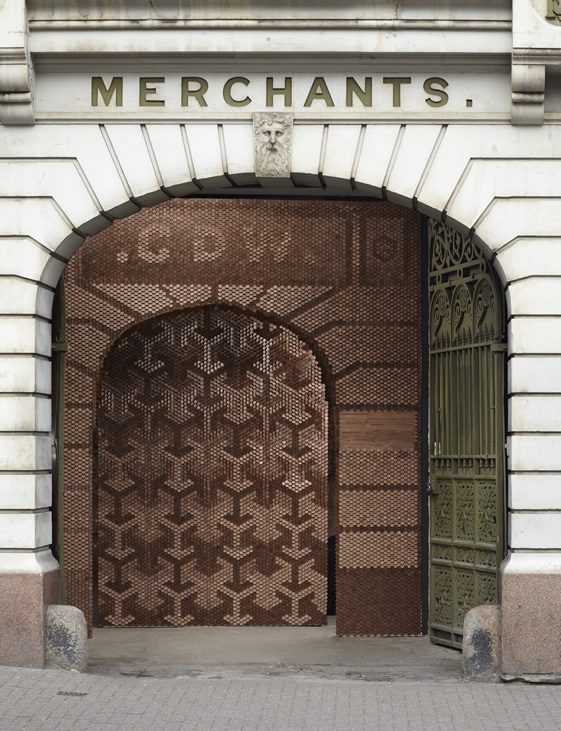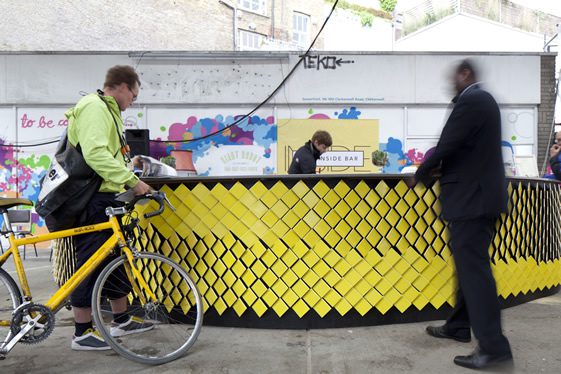 Where's your hometown, and where are you based now?
I spent much of my childhood moving around the south of England, also spending some time in the USA but I would consider the South Coast (Chichetser, West Sussex) to be my childhood home. I now live and work in East London, and our studio is located in Spitalfields.
Do you think location affects creativity?
Absolutely, although I would say that no location can really hinder creativity. Some places are more inspirational than others, but we work in a very developmental way, so can draw inspiration from both our surroundings and from our previous projects and investigations. East London is a good place to start for a young creative studio such as ourselves, primarily because of the volume of other like-minded experimentalists.
Is Britain's creative industry too London-centric?
I don't feel that it is, because there is a whole lot of creativity pouring out of many other parts of the UK. There will always be a draw to London because of its diversity, accessibility and pace but the same can be said within the majority of other industries.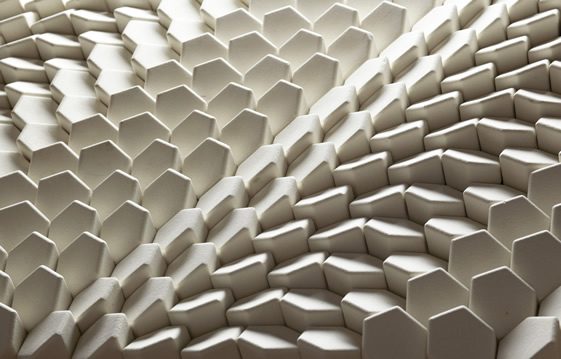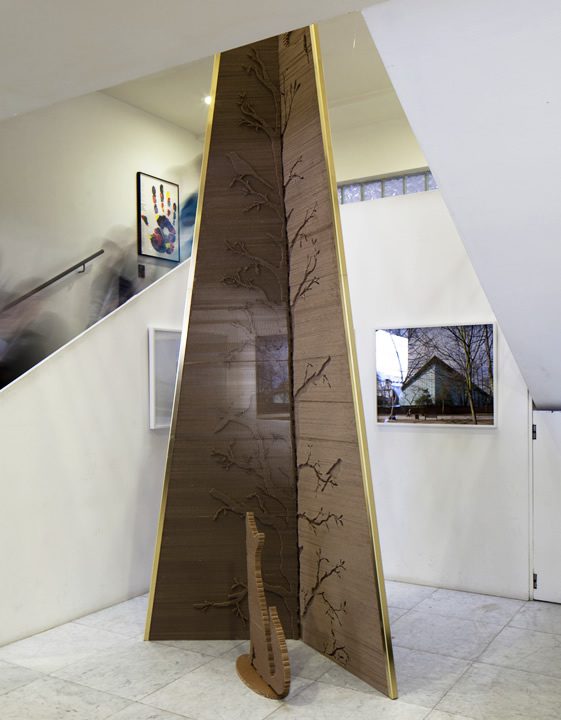 How would you describe British creativity?
Britain is a cauldron of diversity, eclectic style and imagination. British creativity is a fantastic representation of those traits, and the depth and wealth of cultural influence shows in all that Britain creates.
Has being British had an effect on your discipline?
Absolutely – our studio is a manifestation of the characters within it, and my personal background – which is quintessentially English – has influenced our aesthetic and output from the beginning.
What do you think the rest of the world's view of British creativity is?
I feel that the rest of the world recognises and respects a high level of creative flair coming form the UK. Our cultural maturity brings added value to our creative services, which is well deserved.