Mavericks, rebels, free spirits – our history is littered with those that define that most recurrent theme in British creativity: the Great British Eccentric. Roald Dahl's Willy Wonka would have been very proud of Bristol-based ice cream pioneer Charlie Harry. Taking his HG Wells-inspired Ice Cream Contraption Mark 1 around the country, Harry – aka Lick Me I'm Delicious – beguiles, bewilders and launches a sensory attack on your tastebuds with his liquid nitrogen creations; Maple Syrup and Pancake Ice Cream with Candied Bacon anyone?
As a young British creative striking fear into the hearts of ice cream van men up and down the country, with his innovative techniques and frightfully stylish aesthetic, we spoke to him to find out more about his views on British traditions, the monarchy, chicken kievs and all things Create GB…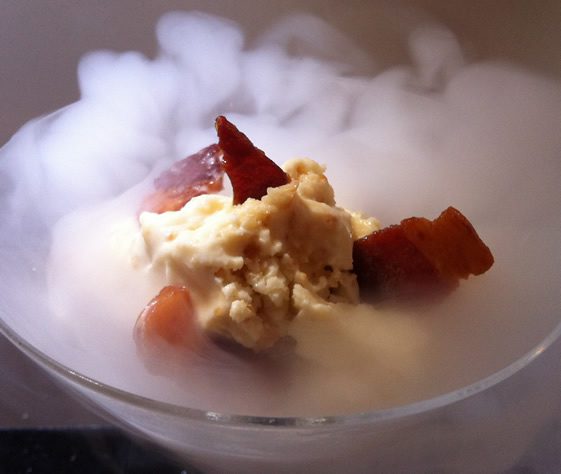 Where's your hometown, and where are you based now?
I grew up on an ice cream farm in the deepest darkest depth of Wales, I'm now based out of beautiful Bristol.
Do you think location affects creativity?
Yes, but to a micro level, I come up with most of my ideas in the shower, that shower could be in my house or on the moon. I think it's more about your state of mind and external influences than straight location.
Is Britain's creative industry too London-centric?
There's a big concentration of money in London, so you get all your big corporate creative industries there. The stuff I love, all the niche quirky things, tend to be found in the nooks of Britain.
How would you describe British creativity?
For me, the bits that I like, eccentric, brave and self-deprecating. And I love a good folly.
If we could replace the Queen on bank notes with one iconic British design, which would you choose?
I'm a bit of a royalist, so I'd probably keep her on there, but have her tucking into a fish and chips supper… or a pie or something.
Are there any quintessential British traditions that inform your work?
Absolutely. I always wear a top hat when making ice cream, and my contraption is based on an HG Wells Wonka steam engine piece of machinery.
Where in Britain do you feel most inspired?
Surrounded by trees, rolling fields, hedgerows when the sun's glinting through the tree tops.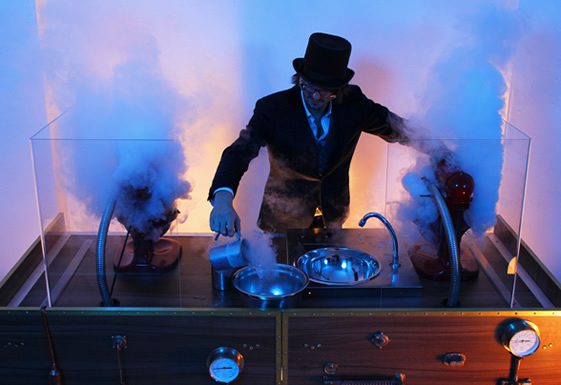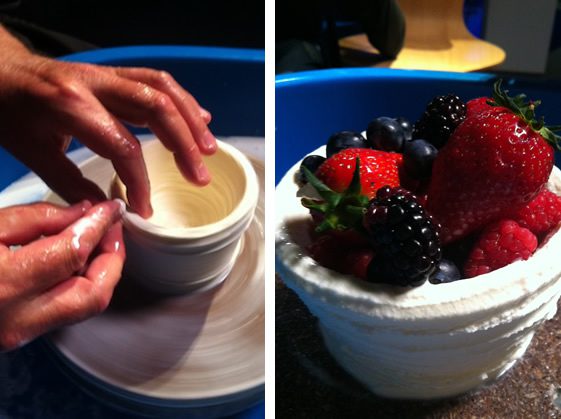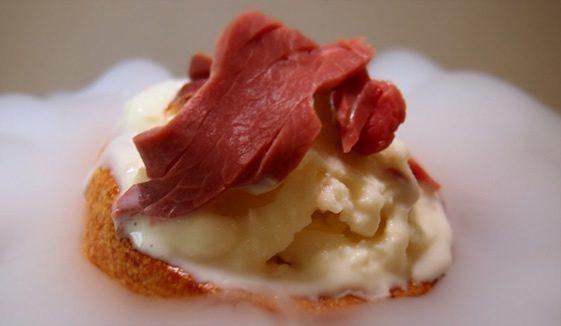 If you could collaborate with one GB creative, from any field, who would it be, and why?
Wow. The Python team. God knows what we'd create, but wouldn't they be amazing to work with?
Will you be watching the Olympics?
I honestly don't think any of us have a choice, it's the new form of national service.
If creativity was an Olympic sport, who's the one person you'd want to represent Britain on the global stage?
David Shrigley.
Which sport would you like to compete in at London 2012?
I think I'd like to bring wellie wangling in, and compete in that.
You couldn't live without…
Chicken Kievs. I'm properly addicted to them. In a sort of pre-Priory way.
What makes you smile?
Most things. People mainly.
The best piece of advice you've ever been given…
Baz Lurman, sunscreen.
Fish and chips, Cornish pasties… what's your favourite British dish?
ha! Well, I'd have to say ice cream wouldn't I?
We're going to the pub and we're buying, what are you drinking?
You're very kind, a whisky please.
What's next for you?
Currently I'm working on the world's first liquid nitrogen ice cream buggy, and we're developing glow in the dark ice cream… so lots going on