London-based designers Studio Weave are a small practice with a very modern outlook on design, architecture, urban landscapes and planning. That's not to say you can expect to see steel, glass, and futurism gone mad… no, this is a studio impassioned by sustainability, social commitment, and collaboration across the creative community – the sort of modern outlook that our times cry out for. Looking deep into the locale of their projects, directors Je Ahn and Maria Smith engage local communities, work with small, local makers, and acquire narratives from local stories.
This commitment and unwavering attention to detail shows in their work too – from the award winning The Longest Bench on Littlehampton's seafront and Freya and Robin – two alluring, symbolic pavilions that look out over Northumberland's Kielder Water – to the historic elegance of their St. Pancras Church Garden, these young designers put authentic, grass roots architecture on the map, with thoughtfulness and flair.
We asked Maria for her views on British creativity, traditions, the Olympics and having fun…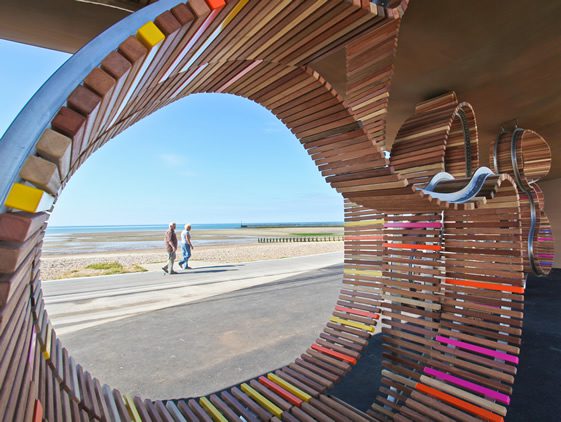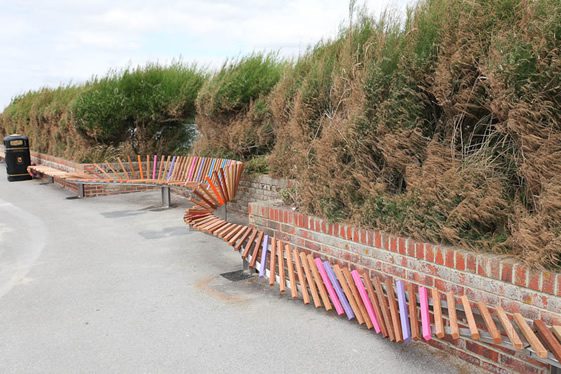 Is Britain's creative industry too London-centric?
Yes and no. Creative pursuits are valuable to everyone, everywhere so should not be concentrated exclusively within London, however London has a critical mass of creativity which makes the sustained chain reaction of great output possible. There are other places where the creativity is great and good work is happening, but here the conversations are more varied and more animated. Without saying that other regions should be neglected, the clustering of creative practitioners is important to great output.
Do you think location affects creativity?
Yes, in that context is important when designing something. We always aim to respond to our sites and their sense of place by making something the best version of itself, and never a poor facsimile of an abstract ideal, so our work always grows out of its location. This is not to say that creativity can only be experienced in certain locations. With an open mind, something interesting is almost always just around the corner.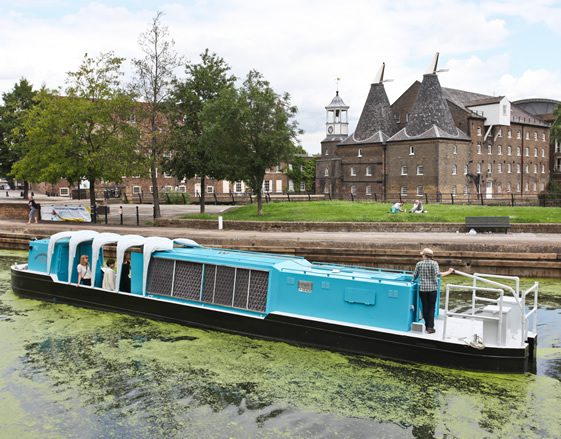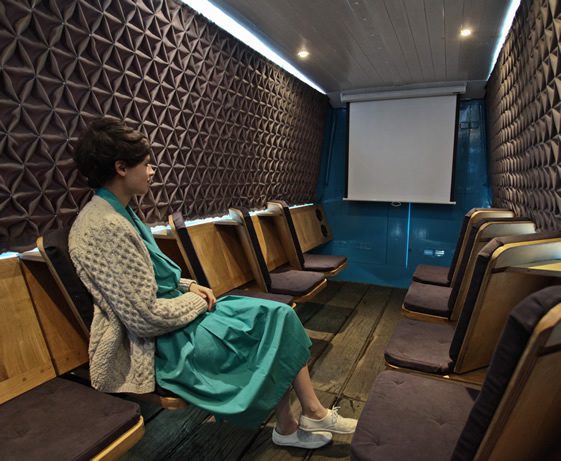 Are there any quintessential British traditions that inform your work?
We enjoy offering contemporary opportunities for traditional craft skills. For example, at St Pancras Church Garden, we worked with Historic Carvers who usually work on restoration commissions, but here we asked them to let their imaginations run wild to create new seating for a public space that harked back to Romanesque churches, but with an explicit contemporary twist. We believe there is a very tangible quality in something that somebody has enjoyed making which can add valuable richness and detail to a project.
Will you be watching the Olympics?
Yes, especially the gymnastics, synchronised swimming, and ping-pong… just sadly not in person.
What makes you smile?
Beer, good stories, when someone has obviously enjoyed what they've done, knitted animals, ping-pong…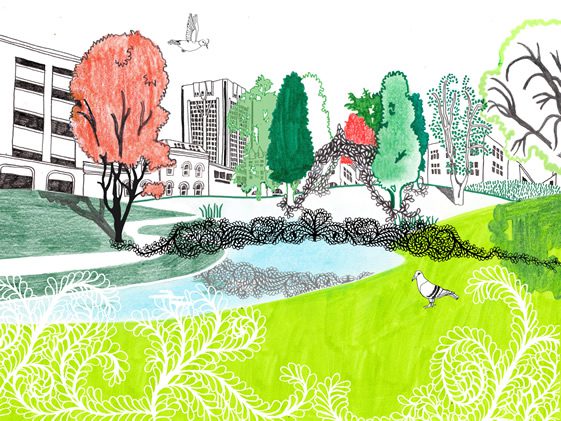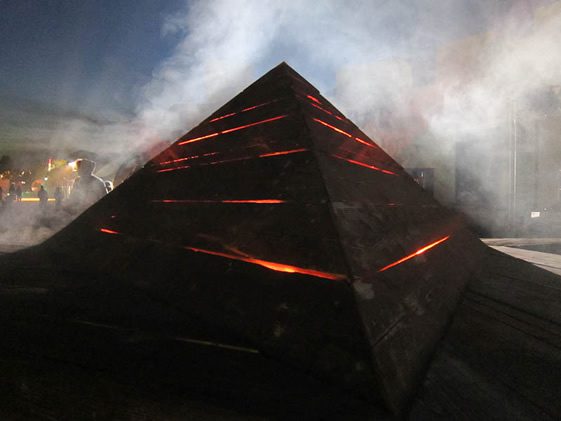 The best piece of advice you've ever been given…
Some collected pearls of wisdom from our office:
Learn to know when to say no
The most dangerous thing is not knowing that you don't know what you don't know
If you want to get ahead get a hat
The truest things are said in jest
We're going to the pub and we're buying, what are you drinking?
Ale, bitter shandy if it's a sunny afternoon, pineapple and lemonade if circumstances require…