Having recently graduated from Bath School of Art and Design, young illustrator Steph Winton is an up-and-coming British creative with a bright future ahead of her. With a penchant for the whimsical, mischievous and charming naivety, Winton's fresh take on book illustration will surely see her bringing a smile to many a youngsters face over the coming years – whilst her Daily Maily (a newspaper-based publication that ridicules the ridiculousness of the British newspaper's online presence) has already brought one to ours.
Curious to find out more about her thoughts on the state of British creativity, we spoke to Steph as part of this month's ongoing Create GB project…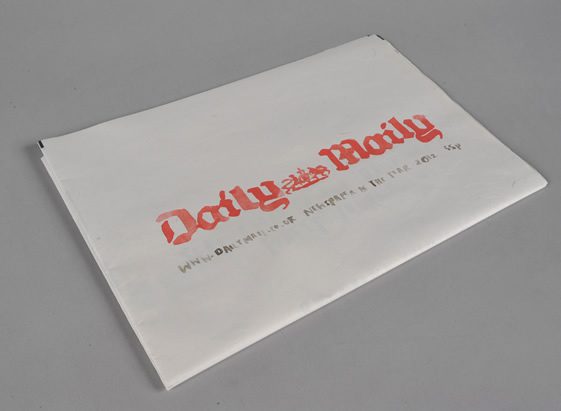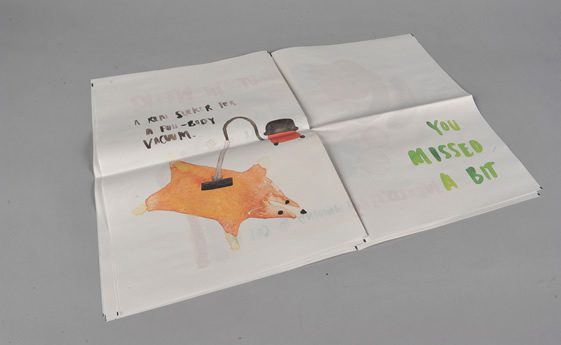 Where's your hometown, and where are you based now?
I'm from Ilkley, West Yorkshire, just 30 minutes from Leeds and Bradford, and I'm currently back here for a while after doing my degree in Bath.
Do you think location affects creativity?
It depends on the individual, people thrive on different things but I definitely feel more inspired in a more bustling, exciting environment.
Is Britain's creative industry too London-centric?
I reckon people think it is, but I believe that there are fantastic creative opportunities all over the country.
Where in Britain do you feel most inspired?
I felt most inspired at University in Bath, being around other creative people is the best motivation to create work you love.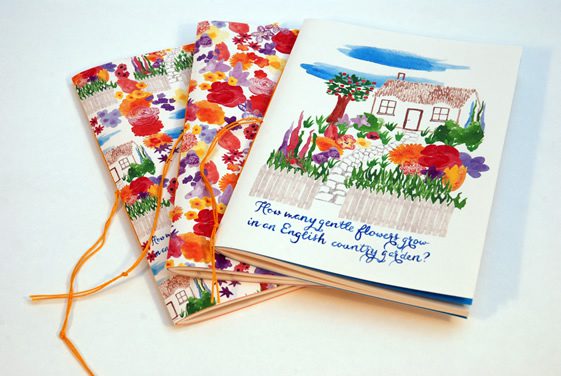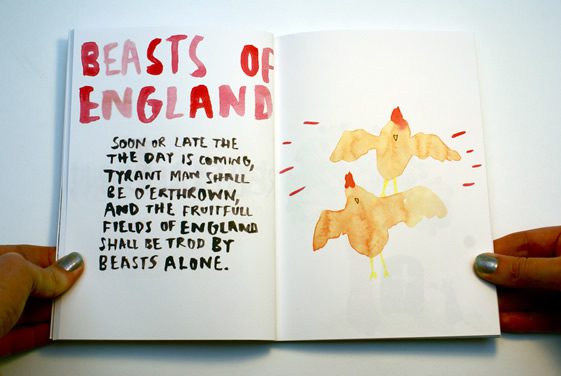 The top 3 British creatives who have inspired you?
I'd say probably illustrators of books I loved as a child have been the most inspirational for me now, people like John Burningham, the Ahlbergs, and of course Quentin Blake. I've always loved David Hockney's work as well and have been exposed to it for as long as I remember. I live very close to Salts Mill where there is a permanent exhibition of his work, It's really cool, theres an amazing bookshop and a really great diner. We've been regularly visiting it since I was very young, the smell of fresh lilies always reminds me of it!
If you could collaborate with one GB creative, from any field, who would it be, and why?
I'd have to choose a children's author so I could illustrate their stories! Maybe I'd create an interpretive graphic novel of Harry Potter.
If creativity was an Olympic sport, who's the one person you'd want to represent Britain on the global stage?
It'd have to be David Hockney, he's just incredible. And a local Bradford lad too. Or J K Rowling because I love Harry Potter and it's just so huge!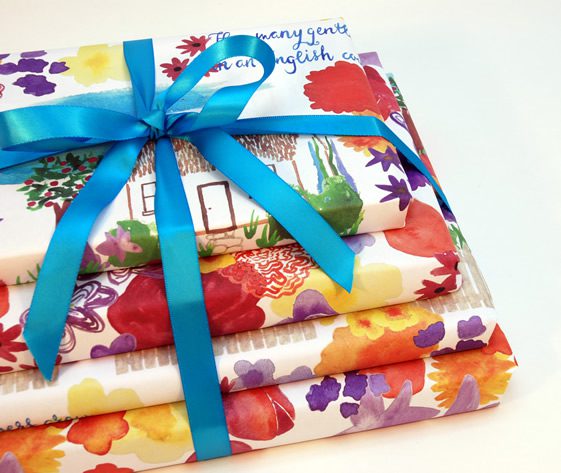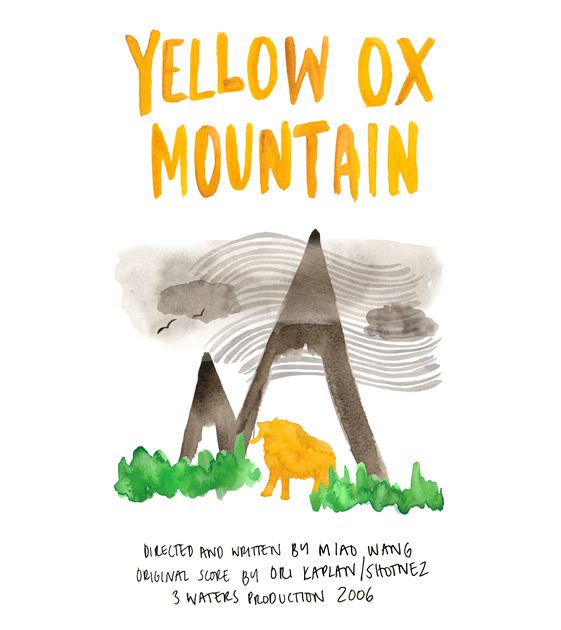 Which sport would you like to compete in at London 2012?
Probably some sort of sprint. Very exciting.
You couldn't live without…
My MacBook.
What makes you smile?
Seeing friends I haven't seen in a while. My cat!
What's next for you?
Hopefully some exciting collaborations with some of my illustrator/designer friends!