I was recently very lucky to be offered a complimentary night at The Montpellier Chapter in Cheltenham in order to see what I thought of it. I love my job! Well, I can report back that it was very nice indeed. But rather than showing off about the vast bed, walk-in shower, and delicious food (sorry!) I want to tell you about the art. I don't know how hotels usually put together their art collections, but The Montpellier Chapter's approach struck me as unusually brilliant. They approached Central Saint Martin's for advice, and then worked with BA Fine Art Course Director, Jane Lee, to put together a selection that includes work from established artists and newer artists from across the University of Arts London network.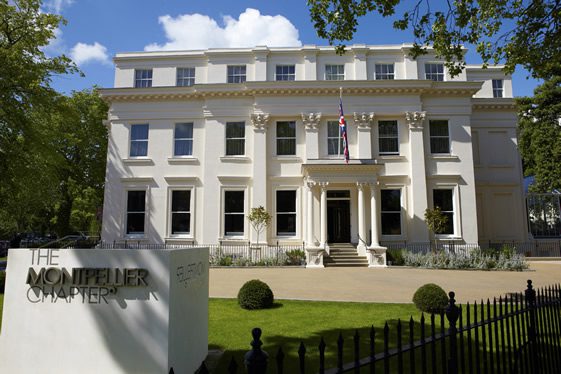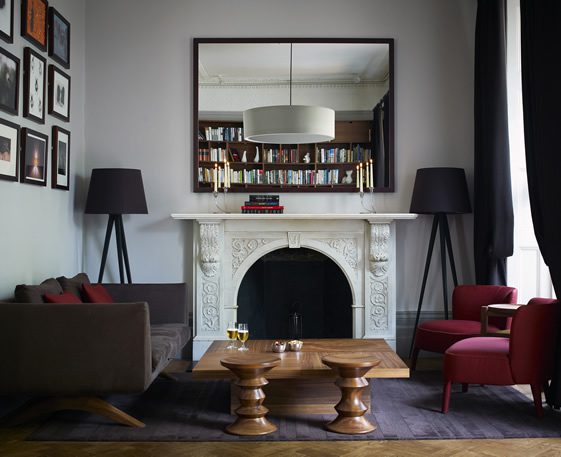 The Montpellier Chapter even commissioned some new works providing students the opportunity get real-world experience of the commissioning process. The Birds Portfolio (featuring pieces from Norman Ackroyd, Prunella Clough, Patrick Caulfield, Maggie Hambling, Craigie Aitchison, Barry Flanagan, Jeffery Camp, John Bellany, and Paula Rego from The Byam School of Art), together with the liberal sprinkling of Eames LCW chairs, makes the garden room somewhere you want to spend time.
The floor to ceiling built-in wine fridges in the private dining rooms are pretty cool, but then so is Anthony Ward's 'Drying Out The Tricolour.' Even the reception desk is a sculpture (by Alison Crowther), and sits in front of a Joel Tomlin painting. The star of the light-filled art-deco conservatory is Isabel Hamm's chandelier. The art throughout the hotel is a real highlight, without knowing the story behind it, but when you appreciate the hotel's investment in young talent, it becomes all the more special.