For anyone who's done a bit of long-haul flying, chances are you've come across the island, city and nation of Singapore. But if you've only ever seen the inside of Changi airport, or a quick stopover tour of the hawkers' markets and Orchard road, you're missing the vibrant heart of Singaporean design.
Singapore has very few natural resources, other than its people – so investment in creativity has grown hugely in the last 10 years. Design firm, FARM, is just one of a number helping to drive this small, passionate community forward. Their multi-disciplinary approach – everything from exhibition design to retail and residential work – is ideal for Singapore, giving them opportunities that specialisation would limit.
We caught up with FARM's Willie Koh to find out a little more about Singaporean design and the firm's 7-year history.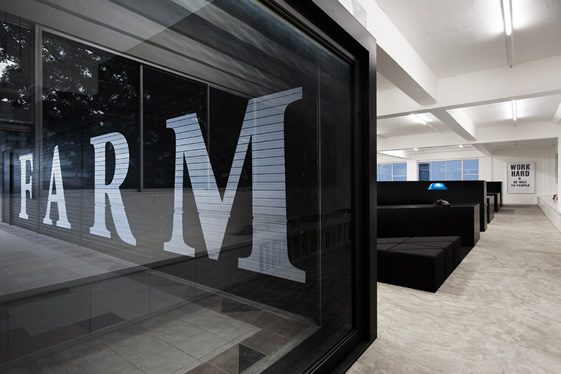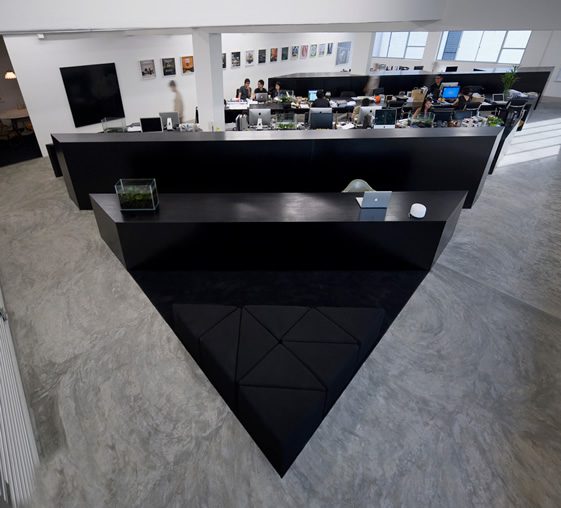 In 10 words or less, what is FARM?
FARM is (too) many things at once.
How did it all begin?
We really started very casually, curating this series of informal artists-sharing sessions called "ROJAK" where 10 different creatives from various disciplines get together to share their works and creative processes. From curating ROJAK, we started to know some friends who gave us our first interior jobs and we slowly grew from there.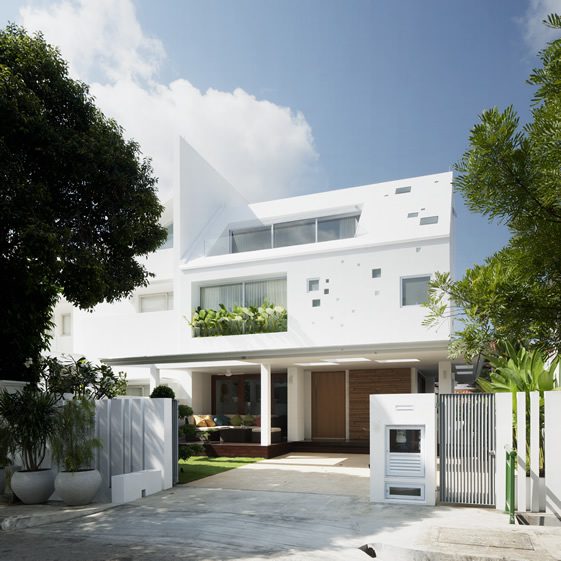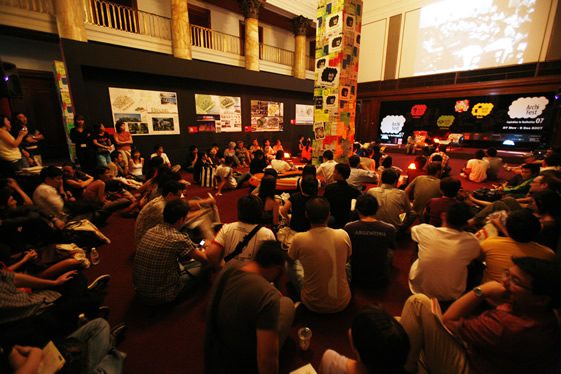 How has ROJAK changed over the years and why do the crowds dig it so much?
Actually, the program hasn't changed much over the years – we've stayed very loyal to the format: 10 presenters, 10 slides, 10 mins. It's worked very well for us, for the presenters and the crowd too. I think the appeal of ROJAK lies in its very casual, laid-back and yet meaningful presentations and discussions of artists and their work.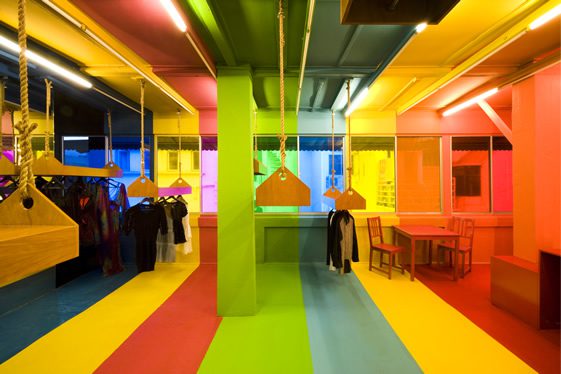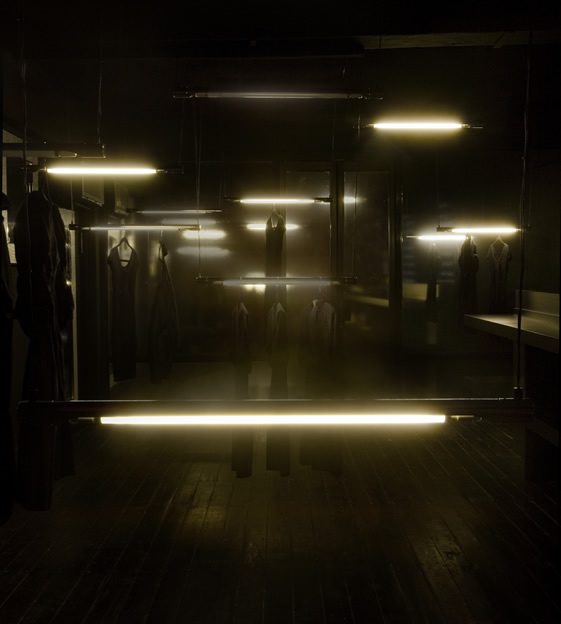 There's obviously no way you'd be able to pick your favourite project, so let us put it this way – what's the project where people say "I saw that! That was you?"
It has to be 'The Tree" – the outdoor sculptural light/sound interactive piece that was commissioned by the National Museum of Singapore which alludes to the grand old Banyan tree in their compound. 'The Tree' incidentally also won the President's Design Award in 2010 for Design of the Year.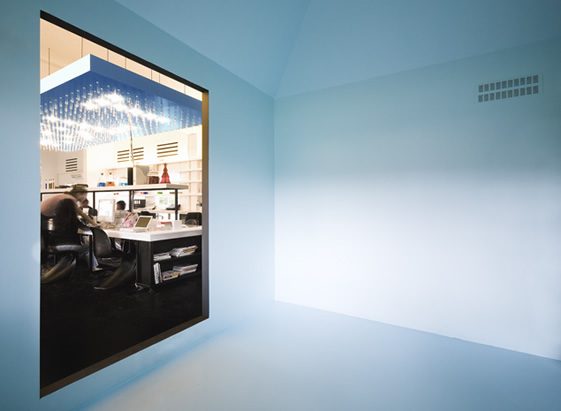 When you say 'cross-disciplinary' you aren't kidding! What's it like to work across so many areas of design and art?
Very challenging and fun! And it's good because we're never tired of what we are doing! Every project is a new opportunity to try different stuff.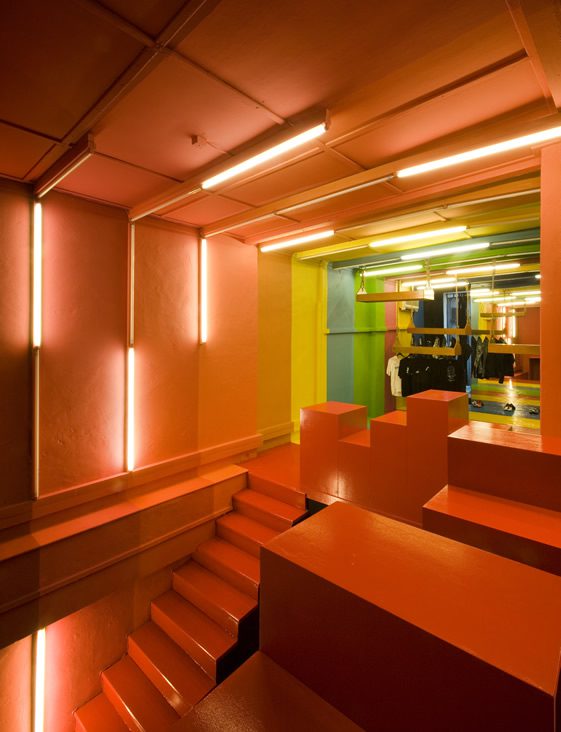 How would you describe the state of creativity in Singapore?
We have come a long, long way, from say 10 years ago. In fact, there's difference every 5-6 years. It's difficult to pinpoint or categorise the 'state' we are in now – I mean we are always trying to compare and posit ourselves with those up there – NY, Berlin, London etc.
If you look at figures, we have improved overall. You have bigger art shows, the museums are bringing in more and more international blockbusters, our artists have ventured and travelled, our films are growing slowly, and the photography scene is quite happening now. But I will say we are still in the 'developing' stage. Well, it's never-ending actually. Sometimes it's more like a cycle – it goes up, it comes down…