Disturbing, provocative, but utterly fascinating; London-based Swiss artist Andrea Hasler creates sculptures – mainly from wax – with a real car-crash appeal. They may be, in many cases, uncomfortable viewing – but doesn't that make them all the more compelling?
Strongly tinged with a thoroughly playful commentary on luxury, consumerism and women's position in society – Hasler's work has a rebellious streak that massively appeals to my inner punk. I had to find out more…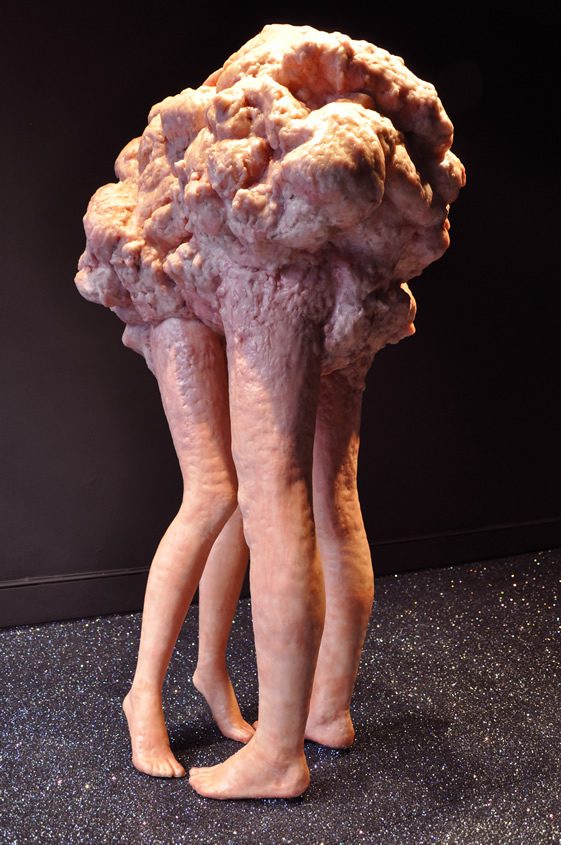 For those not familiar with you or your work – give us 5 words that best define who you are…
A feminist concubine, Cinderella with a gun and a vegetarian at barbeques
You graduated in 2002, what has been your proudest moment since then?
Giving birth to a museum acquisition.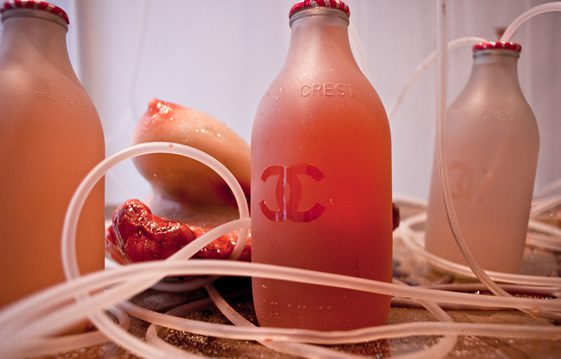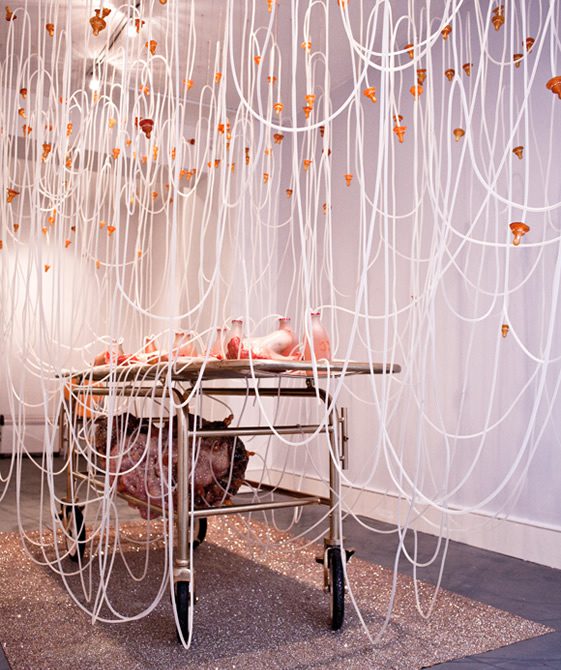 How long have you been working with wax – how did it begin, and is it a difficult material to work with?
For ten years wax has been my muse. Italian anatomical wax models that illustrate various medical conditions fascinated me. Is wax difficult? No, not at all except I continue to burn myself. Wax is ideal to work on different pieces at the same time. I can let them rest and develop different ideas simultaneously without having to make that final decision when a piece is finished: they all sort of grow together. Saying that, there are also limitatations as wax is not suitable for outdoor sculptures. I am working on a commission to cast one of my large wax pieces in bronze.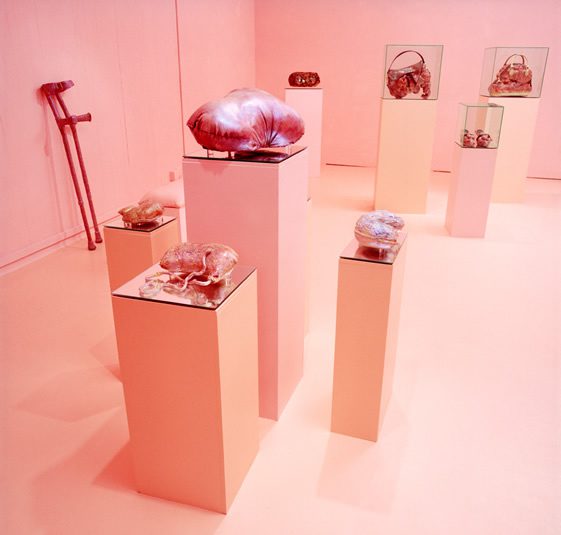 Many of your works include statements on luxury, fashion and consumerism – do these things revolt you, or are your works merely an examination of your own indulgences?
I would use the word repulse instead of revolt but nonetheless No, quite the opposite: I am intrigued by the psychological aspect of all areas of consumerism and its emotional link to 'Abject'. I am intrigued by the borderline between attraction and repulsion, something that is aesthetically desirable yet revolting at the same time and how objects can shift back and forth between them.
What characterises a lot of my work is the sensitive assumption that – behind the smooth surface – an abyss of hidden desires and forbidden passions are concealed, a major conflict between the search for identity and the pleasure principles, between social constraints and personal ambitions.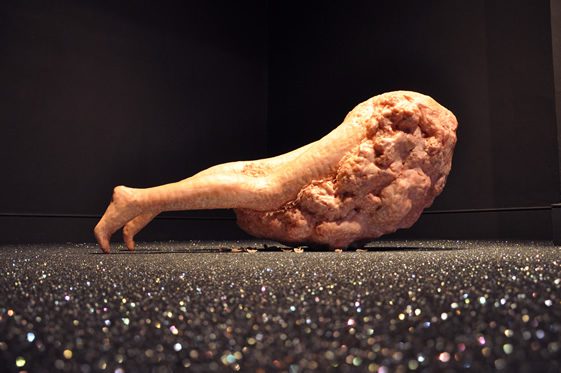 Your works also carry strong metaphors of women's place in society and relationships. Do you see yourself as a feminist – or are your works more open-ended questions to their viewers?
On first glance some of my pieces might look like strong feminist statements but there is also a lot of humour in them. For example the piece called The only way your feeling me is if your eating me is a wax breast/bum nicely served up on a plate with silver cutlery or MiuMiuMe is a pair of Miu Miu killer high heels with a delicate, hairy vagina growing on one of the heels. Again, the way these pieces are displayed resembles limited edition objects on show in luxury boutiques.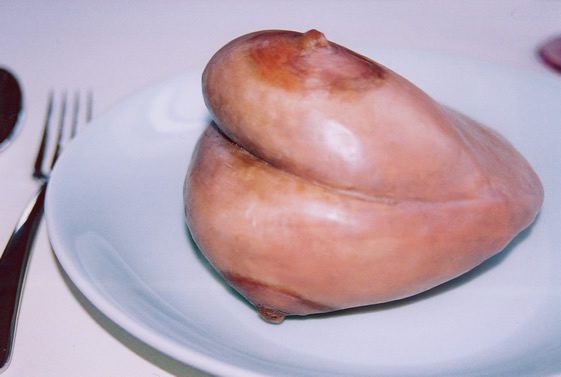 Attraction vs repulsion is a strong theme throughout your work, is the reaction of the viewer as important to the pieces as the works themselves – and what's the strongest reaction you've had?

I have collaborated with documentary maker Laura Wilson to film people's reaction of my last installation Irreducible Complexity. The comments and associations are incredible. It's interesting how people are often repulsed by the abject quality of a sculpture but can't help themselves but to touch it.
The strongest reaction is definitely people who cannot bring themselves to look at the objects. And the reaction that made me laugh the most was from someone who asked me if the wax pieces are made from chewed up chewing gum. This a particular interesting one as chewing gum as an object also becomes an 'Abject': a thing that goes into our body and comes out again.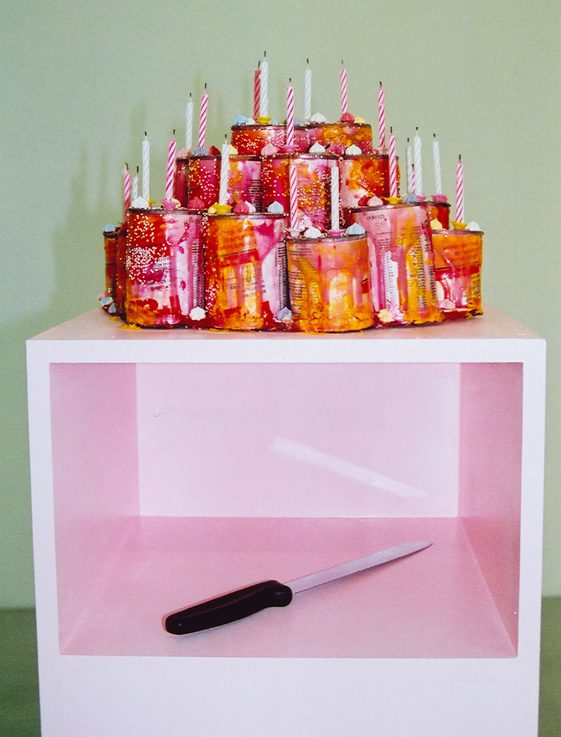 What art could we expect to see in your own home?
My partner Sheyi Bankale is a curator so we have an eclectic mix of pieces given, bought or swapped from other artists or artists-friends such as large drip paintings by the brilliant Swiss painter Frank Fischer or the beautifully surreal photographs by Evangelika Kranioti.
You've lived and worked in London for over 14 years – can you give us the lowdown on some of your favourite haunts?
I have lived and worked in East London forever. I can spend weeks without venturing out of the area! I am still amazed by the constant change and the creative and dynamic air around here, so a lot of my regular haunts are around here:
Ridley Road market – for fabrics and all things unexpected
Passing Clouds- a super cool arty club
Shoreditch House- for a swim in their heated roof terrace pool early in the morning.
The Spurstow Arms- my 'local' to get tipsy in
Violet- for the most deliciously sculpted cakes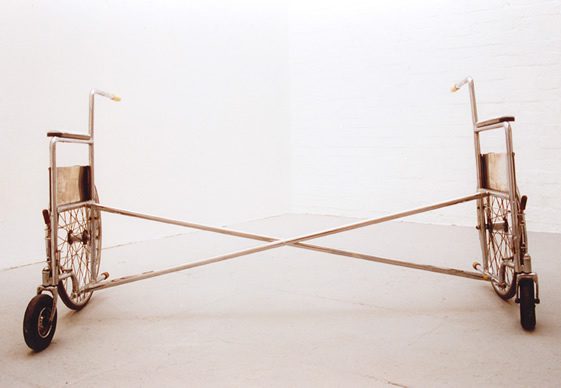 What's next for Andrea Hasler?
A long overdue vacation, but in the meantime, my solo show Irreducible Complexity at Next Level Projects will be shown in Paris at the end of 2012. I continually show work in group shows, the next one is at Doors Showcase in London opening June 2012. An artist residency in Pittsburgh, USA and collaborating with a Swiss neuroscientist to produce a new body of work to be shown in 2013. I have also been commissioned to create scenic props for photo shoots for advertising or editorials, for example – the piece The only way your feeling me is if you are eating me is on the cover of a record.