When an invite to a molecular gastronomy restaurant specialising in Thai food pops up you won't see me for dust. Especially if it comes from the creators of Kiin Kiin in Copenhagen, one of the only two Thai restaurants to have ever been awarded Michelin Stars; the other being Nahm in London. And, if that wasn't exciting enough, did I mention that Sra Bua by Kiin Kiin is situated in the magnificently grand five-star Kempinski Hotel in downtown Bangkok?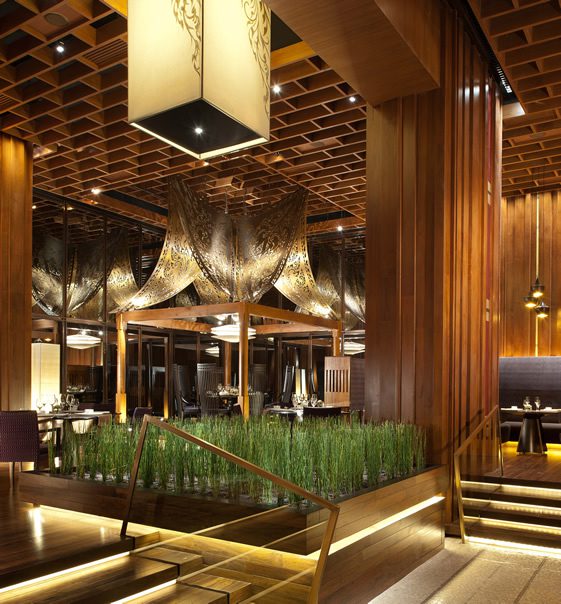 All dressed up, with somewhere to go, our expectations were high to say the least. Even by proper critic standards – for a Dane and an ex-software engineer to re-appropriate Thai food in Thailand seems a little crazy to me. Fortunately the kamikaze duo – Chef Henkrik Yde-Andersen and gastronomist Lertchai Treetawatchiwong – opened the restaurant in 2010 not to recreate Thai food, but to take their diners down a memory-lane prompting reminiscence. Sourcing traditional, local and supremely fresh ingredients is easy in Bangkok, and their innovative play with Thai cuisine is very much a success.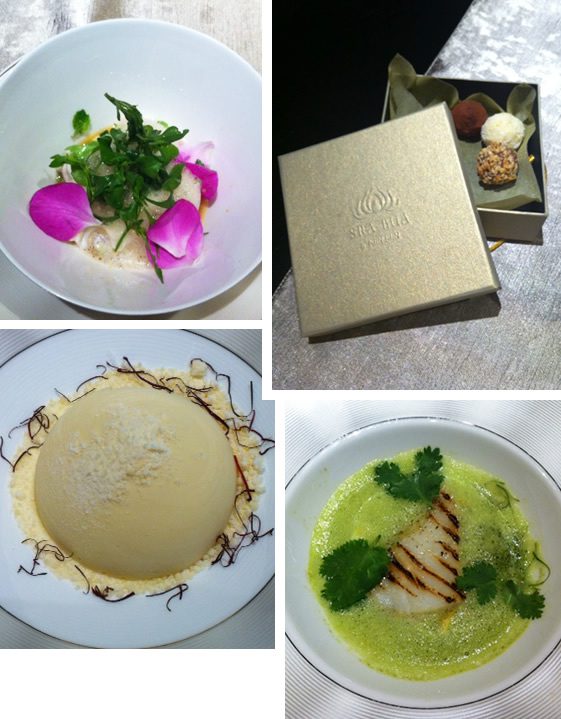 The set lunch menu reads like a basic diagram definition, Grilled Butterfish with Celeriac for example – hardly exciting, but we go for that and the equally grey sounding Squid Salad with Baked Cherry Tomato – hardly Thai cuisine, but what the hell. Dull descriptions they may have been, but what arrived at our tables was hardly a snooze-fest.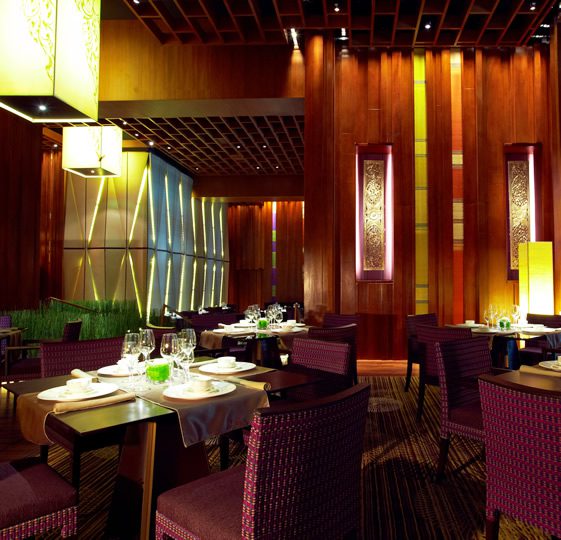 The grilled butterfish lay on a wonderfully zesty looking celeriac and lemongrass bouillon. This sauce may have looked all sweet and innocent but when the heat crept in and turned into burn, the soft and buttery fish appeased the fire perfectly – balancing the dish. The squid salad looked more like a bowl of freshly picked petals, with the sweet and sour squid hidden underneath. A mixture of heat, and the chill of the foam (which they love to use here), made this a most exciting dish.
Both desserts were inventive and delightful, as was the mini amuse-bouche of lotus root crisp and savoury peanut meringues. There was definitely a party in my mouth and I liked it, the Chef's take on Thai food was definitely provocative.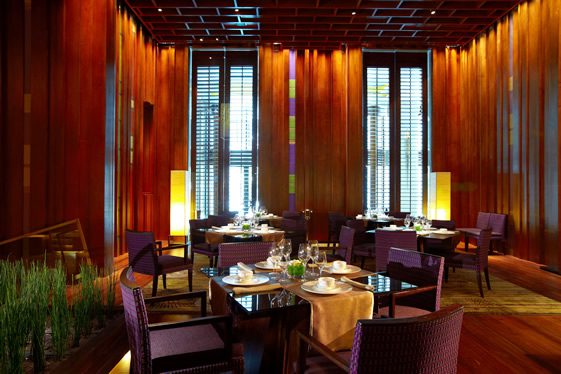 Calm, stylish and elegant, Sra Bua should definitely be on a foodie's Bangkok to-do list, both for the inventive and tasty menu but also for the luxe setting. The small yet perfectly formed restaurant uses clever lighting throughout, which works beautifully with the indoor lotus ponds reflecting illuminations in the water.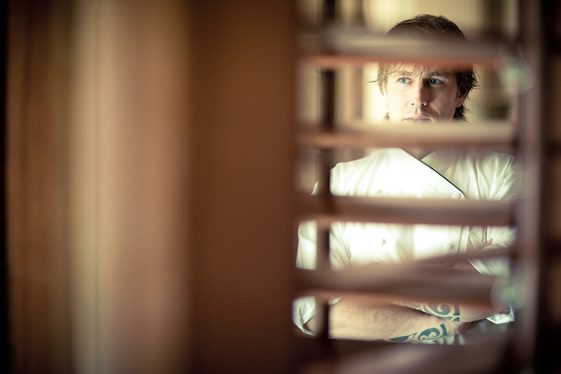 Set against a traditionally polished dark-wood background, with brass embellishments, it's the perfect place for an enamoured evening. When you arrive at the Kempinksi Hotel, you'll need a few minutes to take in the extravagantly high ceilings – and for that all important post dinner (waddle) stroll; Bangkok's biggest shopping district is a stones throw away.