Louise Gray, the Scottish designer turned London wonder-child, showed her Autumn/Winter collection recently and boy was it an eyeful. Don't let the madness fool you though. Gray is a genius when it comes to putting on a show that is both visually intoxicating and, at the same time, wearable.
At first sight it might not appear that way. This is because Gray's collections are a force to be reckoned with – they're loud and brash, full of bold prints in a slew of colours. When paired with glittery tights, face paint and Mohawk inspired head-dresses (by cult London-based designer Nasir Mazhar, no less), well, it's enough to make even the strongest of men feel a bit dizzy.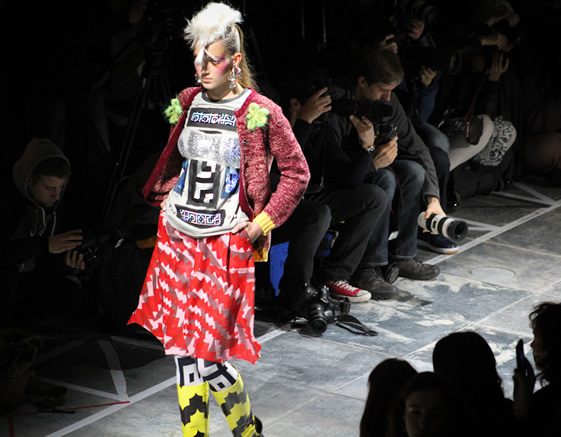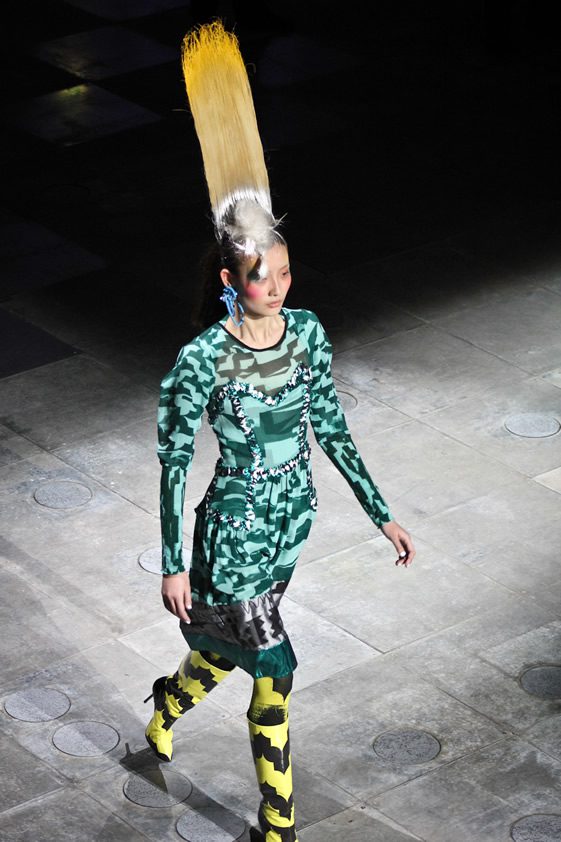 The interesting thing though, is that if you look closely at Gray's work it's all very simple. There are trouser suits, flattering dresses, straight skirts, chunky cardigans and slouchy grey t-shirts. She takes basic shapes that women want to wear and transforms them through adornment – whether that be with a psychedelic graphic print or a splashing of embellishment.
Personally, I love the overall aesthetic and would gladly wear a ton of items from this collection. I even even think I could talk my mom into wearing some of the skirts. Trust me, that's saying a lot – she rarely strays from twinset cardigans and slacks.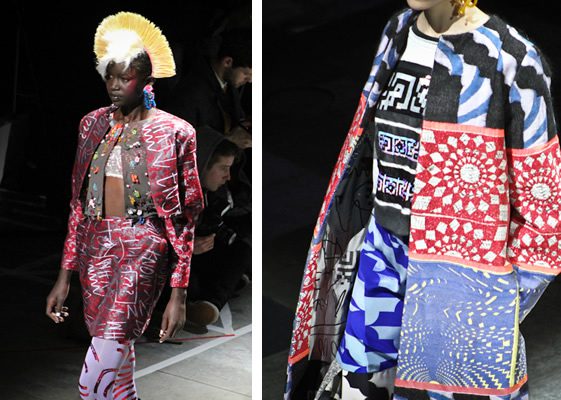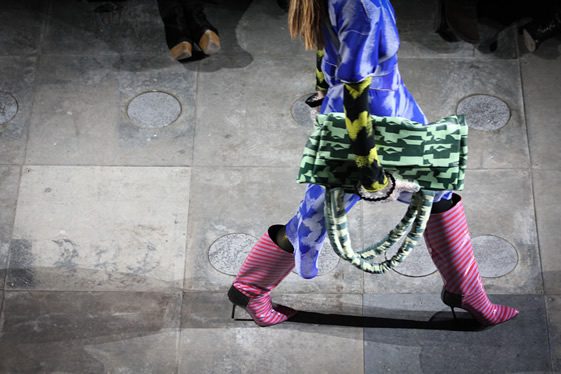 It's the unexpected surprises that make me a true fan. A particular favorite from this collection is the scribbled writing that looks like it has been done in chalk. If you look closely you'll see it on the lining of a coat as well as on a dark grey skirt and jacket. This element of fantasy and surrealism is what makes a Louise Gray collection so appealing. That and the fact that she manages to sneak in a range of covetable statement pieces that will leave you wondering how your life was ever complete without them.
The true testament of their greatness? Not even two days after she showed, I spotted someone running across the courtyard of Somerset House in a pair of the yellow and black boots… when the fashion giants can't even wait a week to get their hands on a collection, then you know it's one to watch.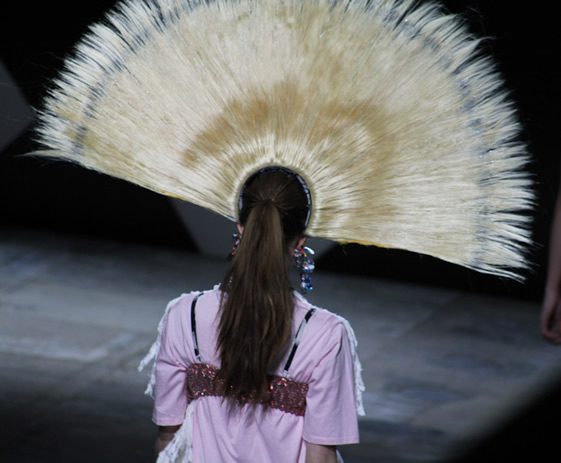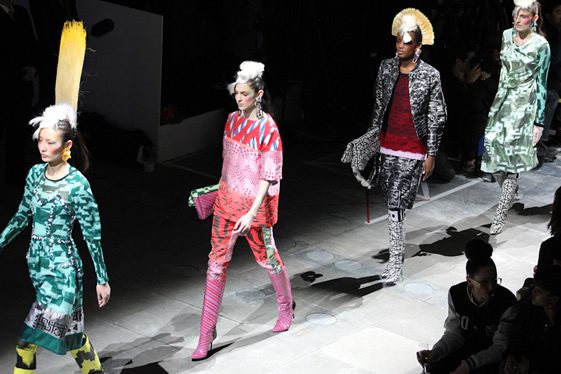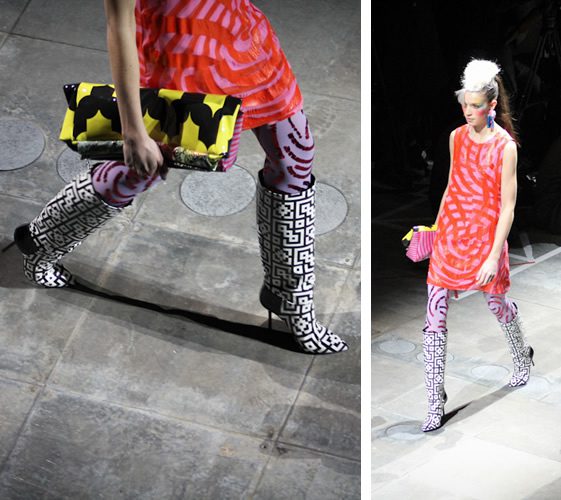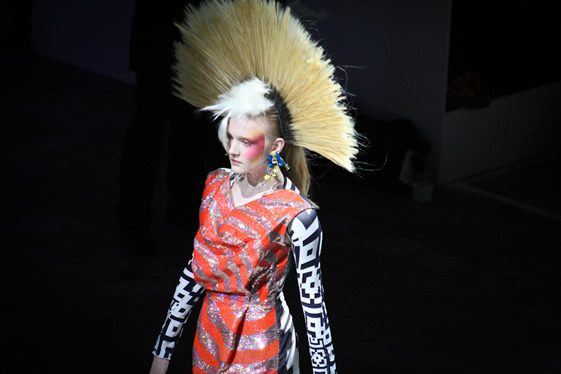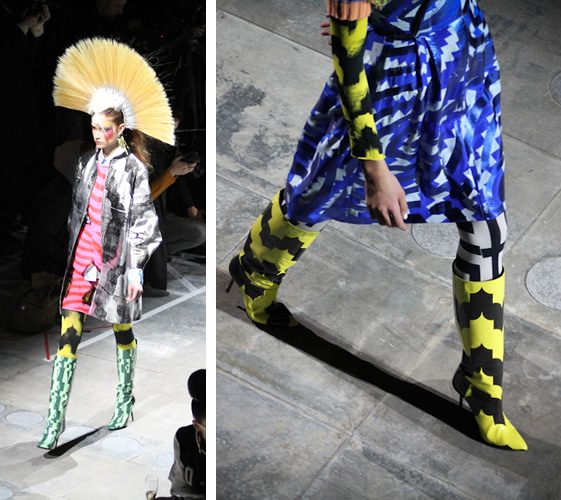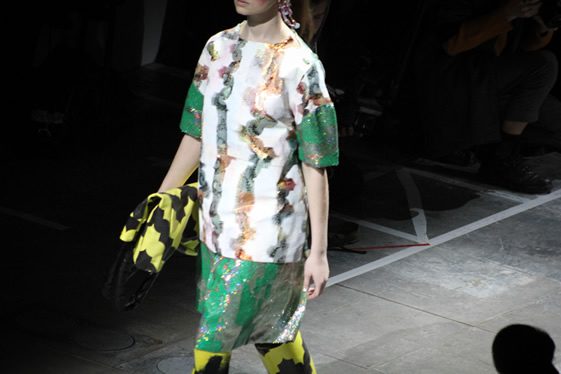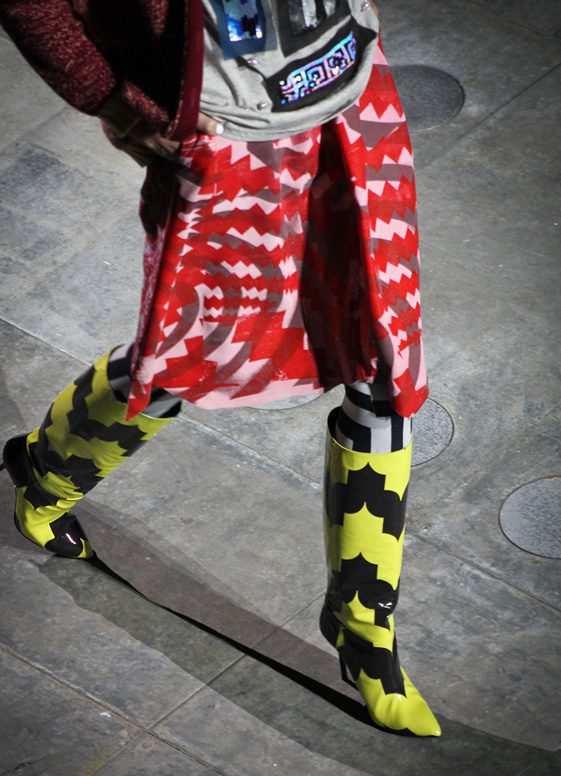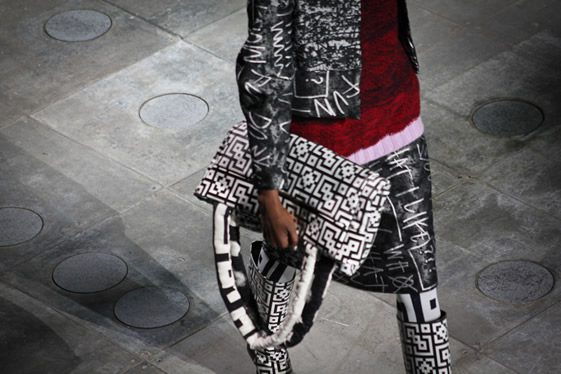 Photography © Jennifer Inglis