There's nothing I love more than attending a show for a designer I'm not familiar with and having them blow me off my feet. The Fyodor Golan show is the perfect example of this. The designers Fyodor Podgorny and Golan Frydman recently won the Fashion Fringe prize and this was their first season to show On Schedule.
Backstage before the show everything was intense – the space was small and everyone was squeezed into a narrow row. Each model had a slew of people working on them in order to perfect the complicated braids and green tinted makeup. It was clear that the standard was perfection. Makeup had to be blended just so in order to ensure each girl matched the one before her faultlessly.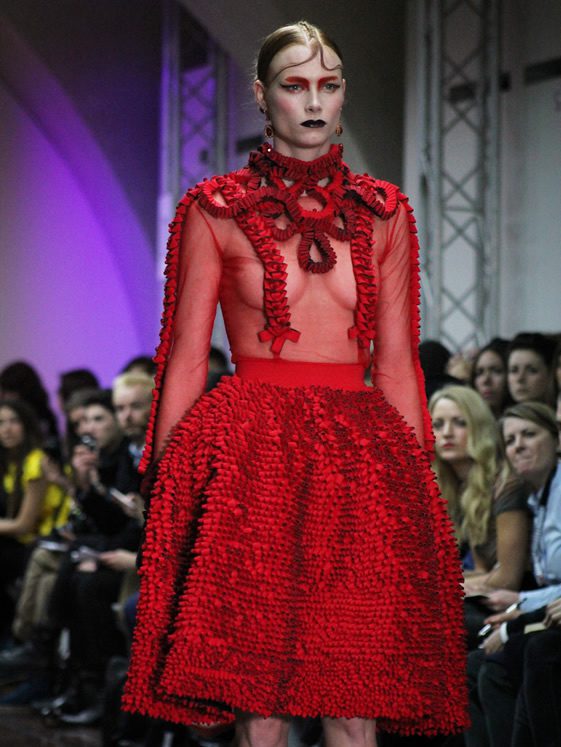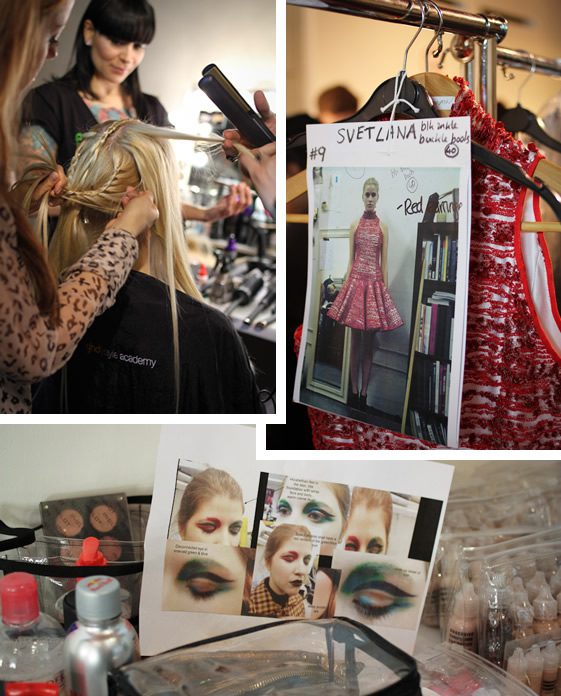 The design duo were the first of the season to show in the new Embankment space and, somehow, this freshness added even more anticipation to the event. As soon as the first look emerged it was clear that the audience was hooked. The entire experience was like being transported to another world. Invigorating and electrifying, the music made me want to dance in my seat while the designs made me feel as though I was getting a glimpse into another world. Had an alien race just landed in London? It felt as though they had, and the scary thing was I wanted them to take me to their leader.
Some of clothes had a dark slightly vampish vibe. These parts weren't my favorite but they didn't detract from the appeal of the collection as a whole. Despite all the show and outlandishness there were outfits that could genuinely be worn. The white dress with high neck and fringed skirt continues to haunt me in my dreams. If only I had a place to wear such a piece! I'd swish my hips until the sun rose if such an item ever graced my body.
Undoubtedly, Fyodor Golan kicked off London Fashion Week with a blast and was the single show that everyone kept coming back to talk about… and not just because they sent a model down the catwalk covered entirely in green glitter.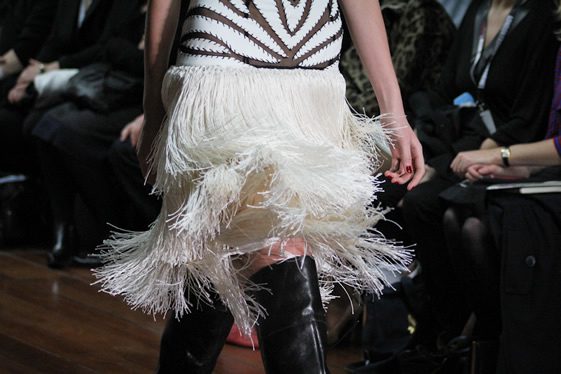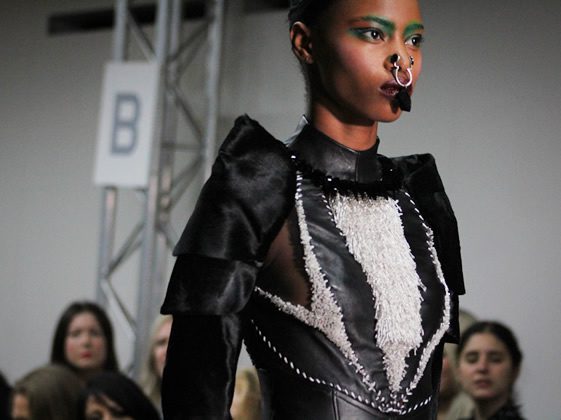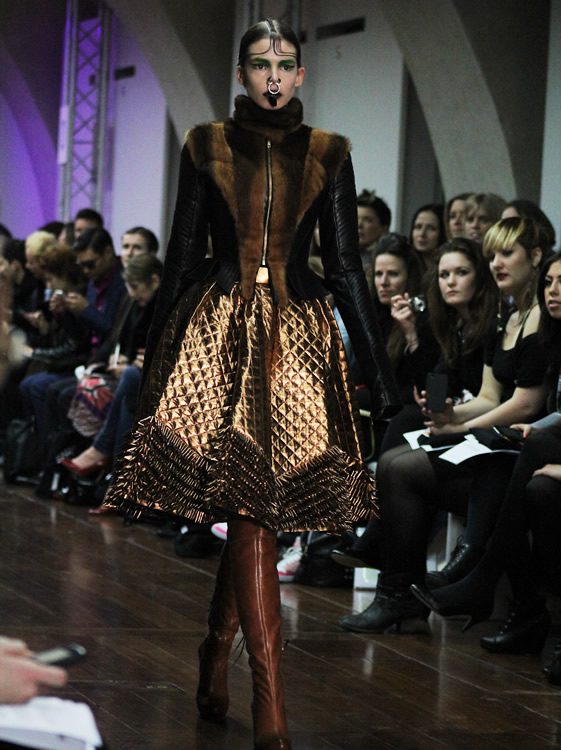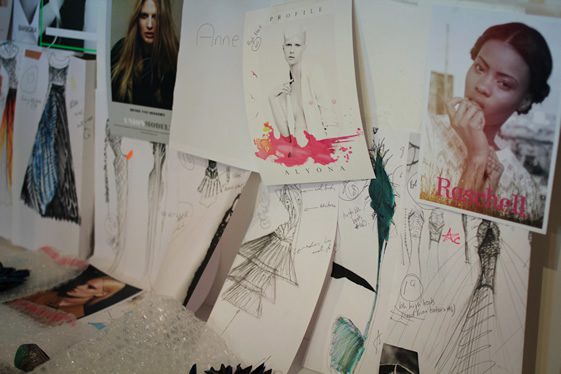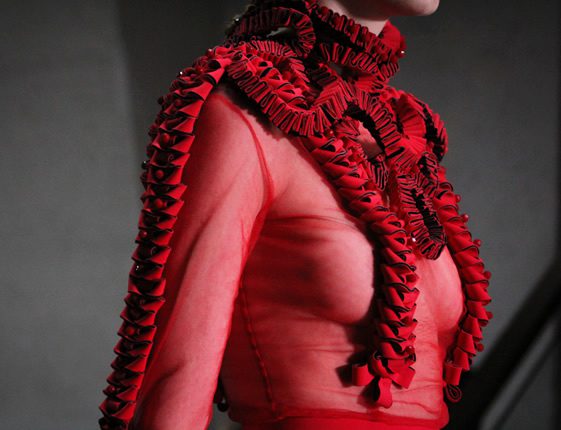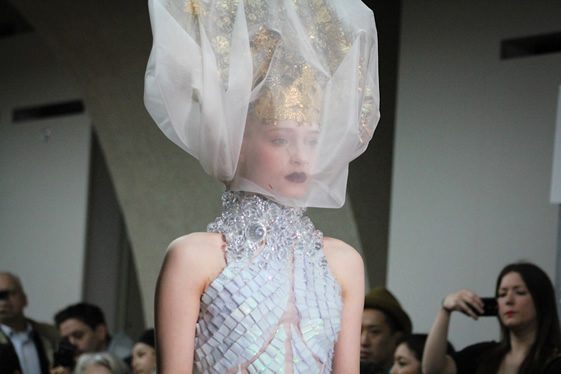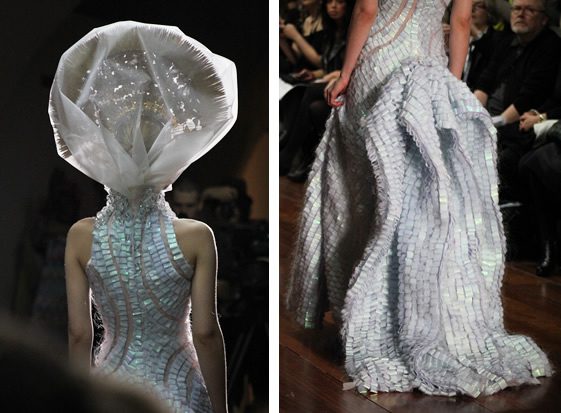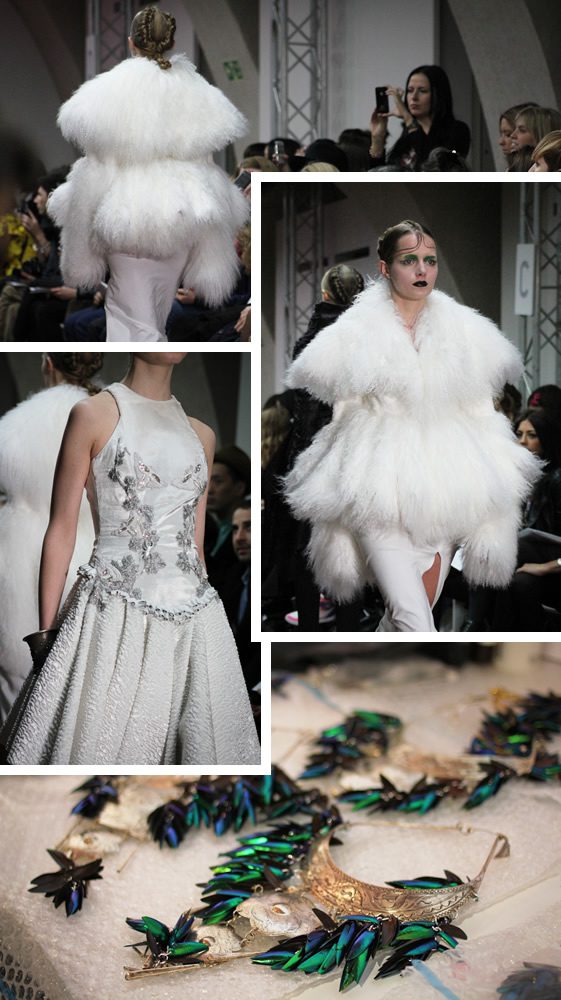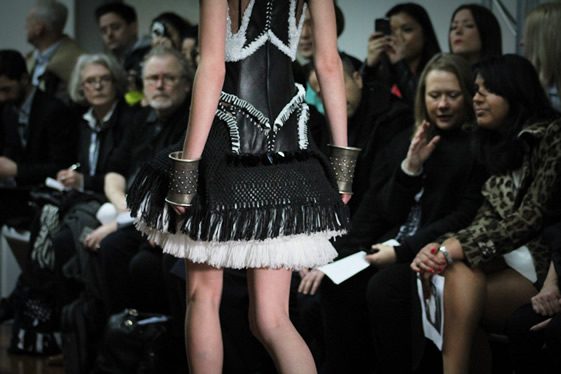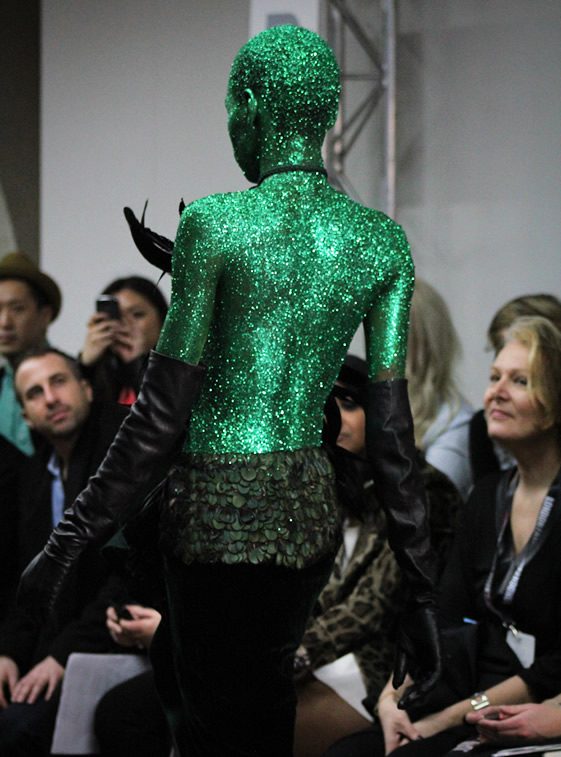 Photography © Jennifer Inglis