Just as a dog craves his bone, a Daily Mail reader yearns for casual racism or a Jeremy Kyle guest hungers for unprotected sex; we simply cannot get enough of exposed concrete. The folk behind Porto-based guesthouse Casa do Conto (House of Tales) clearly concur with our fetish; in fact – in this unique renovation of a 19th-century bourgeois home – they may have actually designed our dream home.
As much out of necessity as design – the renovation was dealt a terrible blow in 2009, when a fire razed the hotel just before it was due to open – the entirely new interiors offer a dramatic juxtaposition to the property's surroundings, and the choice vintage furnishings – that so elegantly contrast the stark modernism of the cubic, concrete rooms.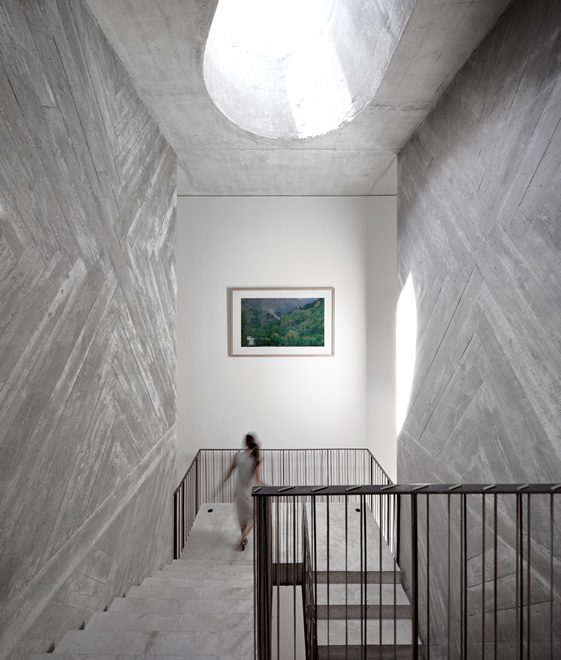 The breathtaking accommodation, in the up-and-coming Cedofeita district of Portugal's second city, is a spectacularly ambitious project, fusing art, literature and architecture with absorbing equal measure. As the name suggests, "tales" are at its heart. Six authors have created these narratives of the city and its architecture, which have then been "spatially distributed" and carved in bas-relief by the architects, Pedra Líquida, and the house's owners are committed to engaging in cultural activities and promoting Porto's creativity.
Bold and contemporary, but so obviously in touch with its history, Casa do Conto is a brave – and profoundly beauteous – rebirth of a project that was so nearly halted by disaster.