Opened in 1904 at the heart of Helsinki, the Uschakoff Building, originally a banking hall – is one of the best examples of Finnish Jugend (or Art Noveau) architecture and an important piece of Finnish heritage. But as luck would have it, the bankers are now long gone, making room for a recently opened 450sqm space converted into, Café Jugend, an ambitious and atmospheric café, restaurant, wine bar and shop.
The design, by local creative agency Bond, wasn't your typical project: because of its heritage, the space is closely protected by the national heritage board – which resulted in nothing allowed to be permanently fixed or screwed into the existing building. According to Bond's Aleksi Hautamaki this made the project both challenging and easy at the same time, "the rules were clear and all that was designed had to be floated on the floor".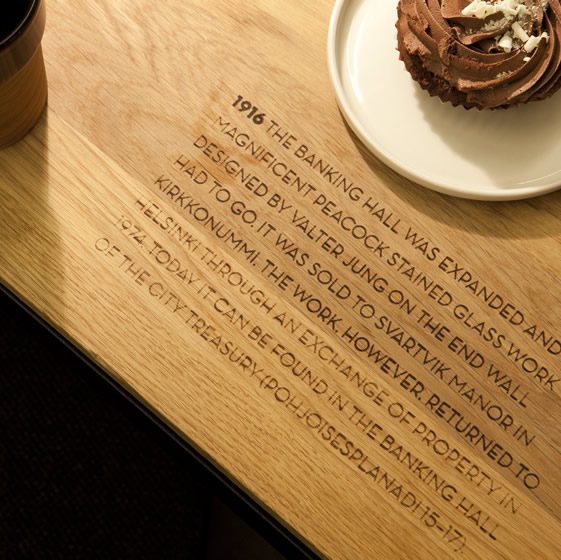 The design concept steered clear of imitating the Jugend style, rather simply emphasizing the details of the existing architecture and its interior. The space consists of a central bank hall with lower aisles on either side with a 6m high dome to one end. In the centre of the hall the designers created an area for 5m long tables that allow for a more social atmosphere, whereas on the sides and ends of the hall you will find more intimate areas with a variation of raised floors in the vast open space.
As no lighting could be fixed, special 'lighting towers' providing up-lighting were installed in front of each of the 14 columns. The end result is a modern and functioning interior solution that respects its original Jugend ancestors…