Born from the desire to see more representation of Black British stories depicting physical landmarks, Blue Crow Media's latest urban guide is Black History London Map (2022), featuring over 50 of London's most significant Black historical landmarks, with original photography by Jake Green and an introduction written by 'Black London' authors Jody Burton and Avril Nanton.
The two-sided map includes places, plaques, monuments, murals and statues that acknowledge influential people and events in Black history, co-author Burton saying "I think it's important that all people learn about Black history as this is British history. An honest, full narrative needs to be told. It is a challenging history, which for too long has been told by the winners of history, exploration for one was exploitation for the others over hundreds of years."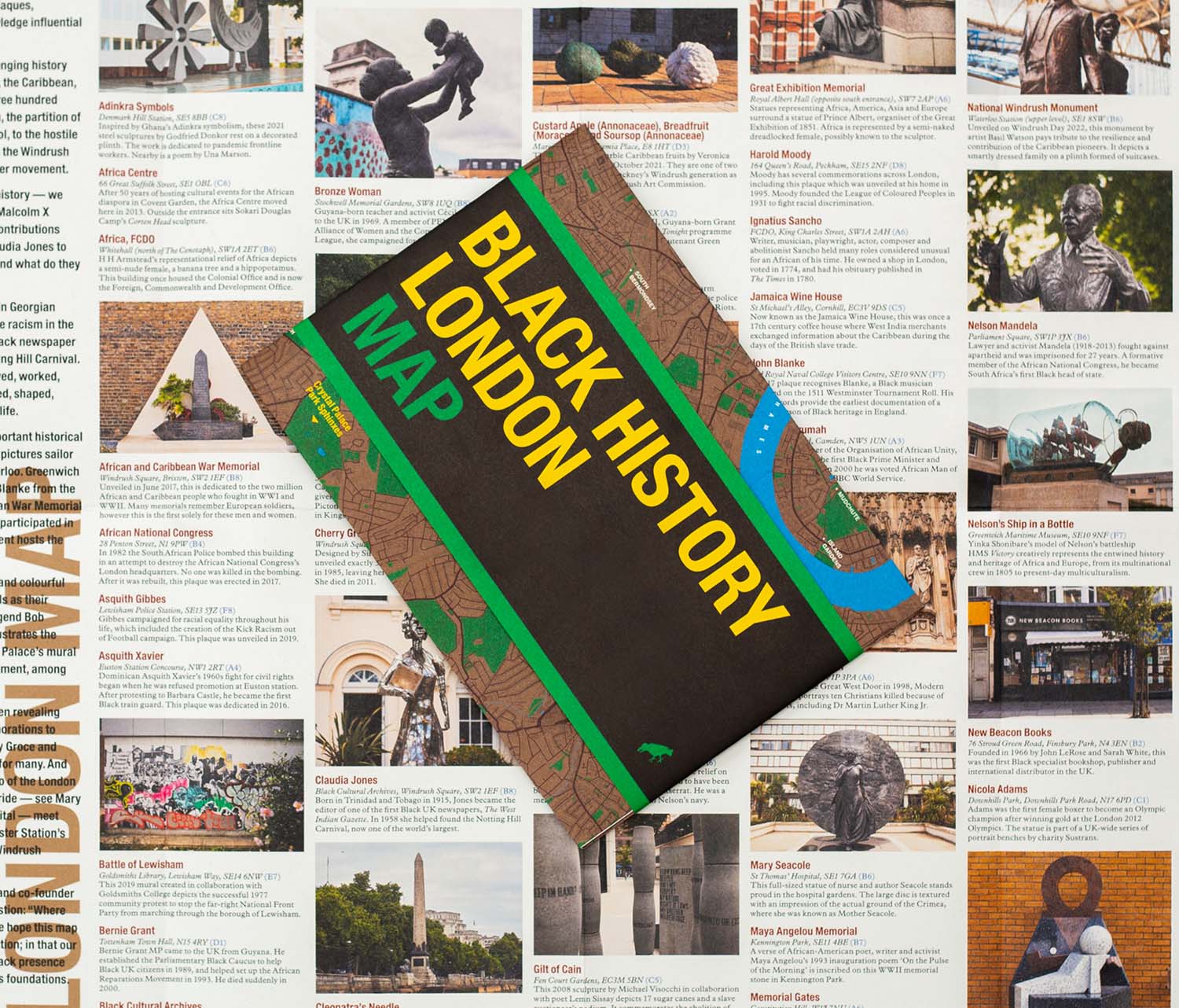 Highlighted on the map are landmarks such as Brixton's African and Caribbean War Memorial; Cleopatra's Needle; the National Windrush Monument which was unveiled on Windrush Day 2022; commemorations to victims of injustice including Stephen Lawrence, Cherry Groce and Cynthia Jarrett; murals of music legend Bob Marley; London's first statue of an African-Caribbean woman; and a monument to the great Nelson Mandela, each 'landmark' accompanied by factual and educational text.
From British enslavement and colonialism to abolitionists, the Windrush generation and the rise of the Black Lives Matter movement, this map provides unique insight into an essential component of historical and modern London, highlighting and introducing these urban landmarks of our shared history. One of Blue Crow Media's most important maps to date, the Black History London Map is available now at bluecrowmedia.com.