If you want to fulfil your dream of sea fishing, Langkawi is a great choice. It has a world-class fish volume, a good climate, and most of Langkawi's islands are suitable for fishing. Now it has become one of the venues for professional anglers to show their skills. Click here for more travel visa information to Langkawi, and when you're set, here's all you need to know…
Experience the fun of sea fishing
There is a wide range of sea fishing in Langkawi. Before departure, there will be professional anglers who will accompany you and explain to you some things to pay attention to when you are on a boat or fishing. The company will provide a variety of sea fishing tools, such as: trolling, reel fishing rod, hand line and so on.
With the above tools, you may catch precious seafood such as grouper, large lobster, small yellow croaker, billfish, tuna, barracuda, boxfish and a piece of blue-spotted stingray, and enjoy the surprise of harvesting abundant fish. Having said that, some gadgets in trolling seem to be simple and ordinary, but in real fishing, they can play an unexpected role, and play a role in attracting rich sea fishing techniques.
For those of you who have no fishing experience, this will allow you to experience the fun and process of waiting for the fish to be hooked, and it will also test your endurance. Take it back to the restaurant in Langkawi after you get the results, then you can enjoy a rich and fresh seafood dinner with friends or family, and most importantly, the fish you caught yourself.
Langkawi fish species: Mavericks, Mackerel, Shanjun, Grouper, Mayou, Red Cao, Cuttlefish and others (different seasons, different catches).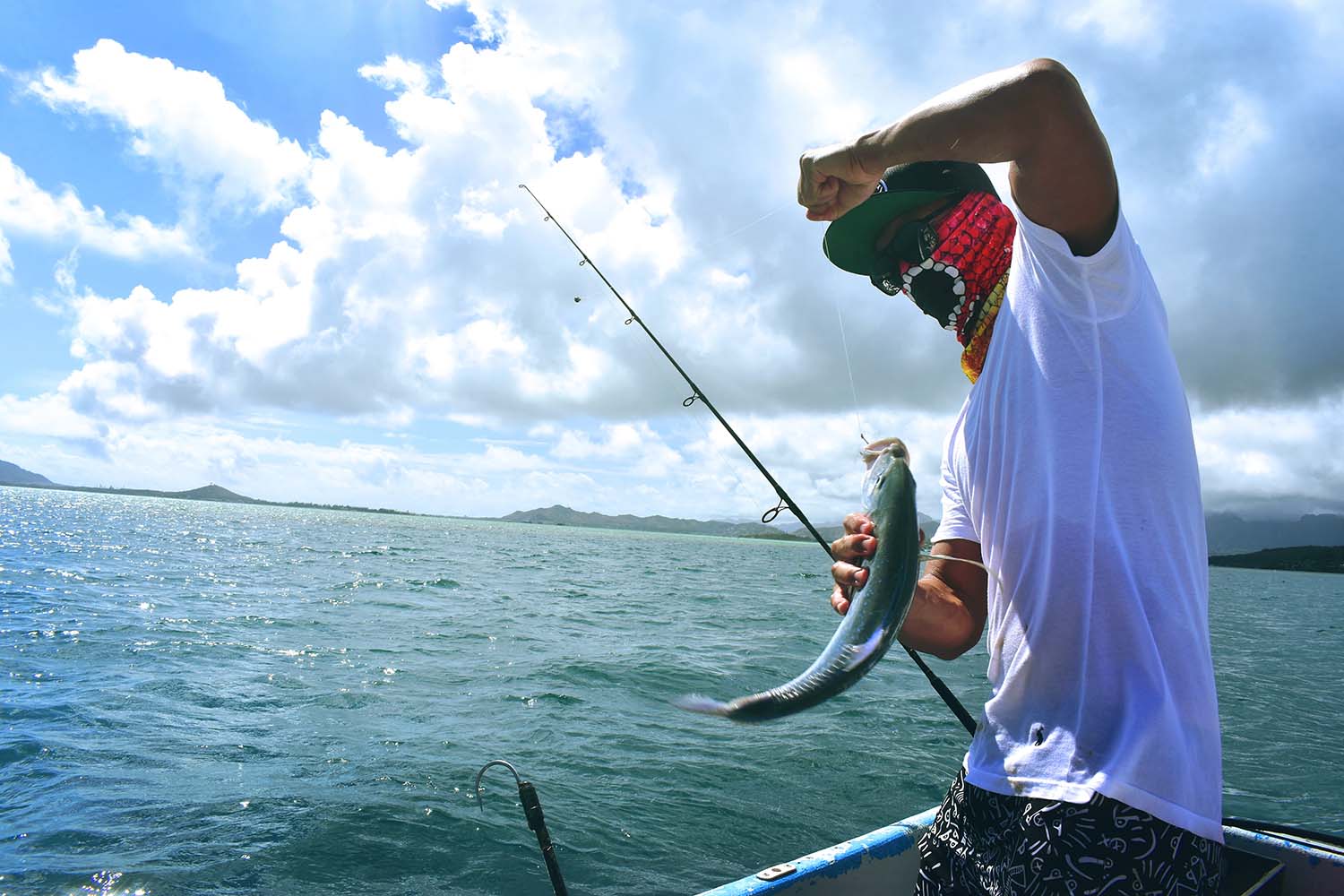 Fees description
Fee includes
– 1. Land transportation: hotel round-trip transfers;
– 2. Speedboat: 6 hours or 8 hours use (chartered boat);
– 3. Fishing tools: float trolling, fishing, throwing, Apollo fishing, bait, rod, hand line and live bait, etc.;
– 4. Tour guide: professional fisherman;
– 5. Mineral water.
Fees not included
– 1. Hotel accommodation costs;
– 2. Tips for tour guides and boatmen (voluntary but not forced);
– 3. Personal travel accident insurance (recommended domestic purchase);
– 4. All personal consumption and expenses include any expenses not mentioned.
Special Note
– 1. The price is calculated per ship;
– 2. Each boat can only take a maximum of 6 guests;
– 3. The itinerary may be changed according to the actual situation or weather;
– 4. The maximum waiting time for the tour guide and driver is 5 minutes (the written confirmation time shall prevail). If the tour guide and driver arrive late, they have the right not to wait any longer, so as not to affect the next guests, and no refund will be given;
– 5. If the tour guide cannot be found in the hotel lobby more than 10 minutes after the appointed time, please contact our 24-hour emergency contact number immediately.
– 6. No refund will be given if the booking is cancelled on the day of departure, unless the travel is cancelled due to weather problems or force majeure or guests who have a doctor's certificate will receive a refund or reschedule, otherwise the guests will automatically give up;
– 7. If you need to change the hotel on the return journey, please ask the customer service in advance (there may be a fee) so that you can arrange it properly, otherwise, it will be sent back to the original hotel;
– 8. It is recommended to wear comfortable and convenient shoes and clothes. Please bring your own sunscreen, drinking water, swimsuit, towel and other clothes.