A loveseat is a type of sofa, made with two seat and back rest cushions and designed for two people. Essentially, they are a small sofa made for two, and as such are often referred to as two seat couches or two seat sofas. But the word loveseat is a much more evocative name and highlights the fact they are perfect for couples or smaller more intimate spaces in the home.
Just like regular sofas, loveseats come in a huge range of colours, styles and materials – and your choice of loveseat is just as complex and important as it would be for a larger sofa.
With that in mind, this guide aims to point out some of the most common mistakes buyers make when choosing a loveseat. Once you are aware of the pitfalls of buying loveseats, then you should be able to make the right decision and get the perfect loveseat for your space.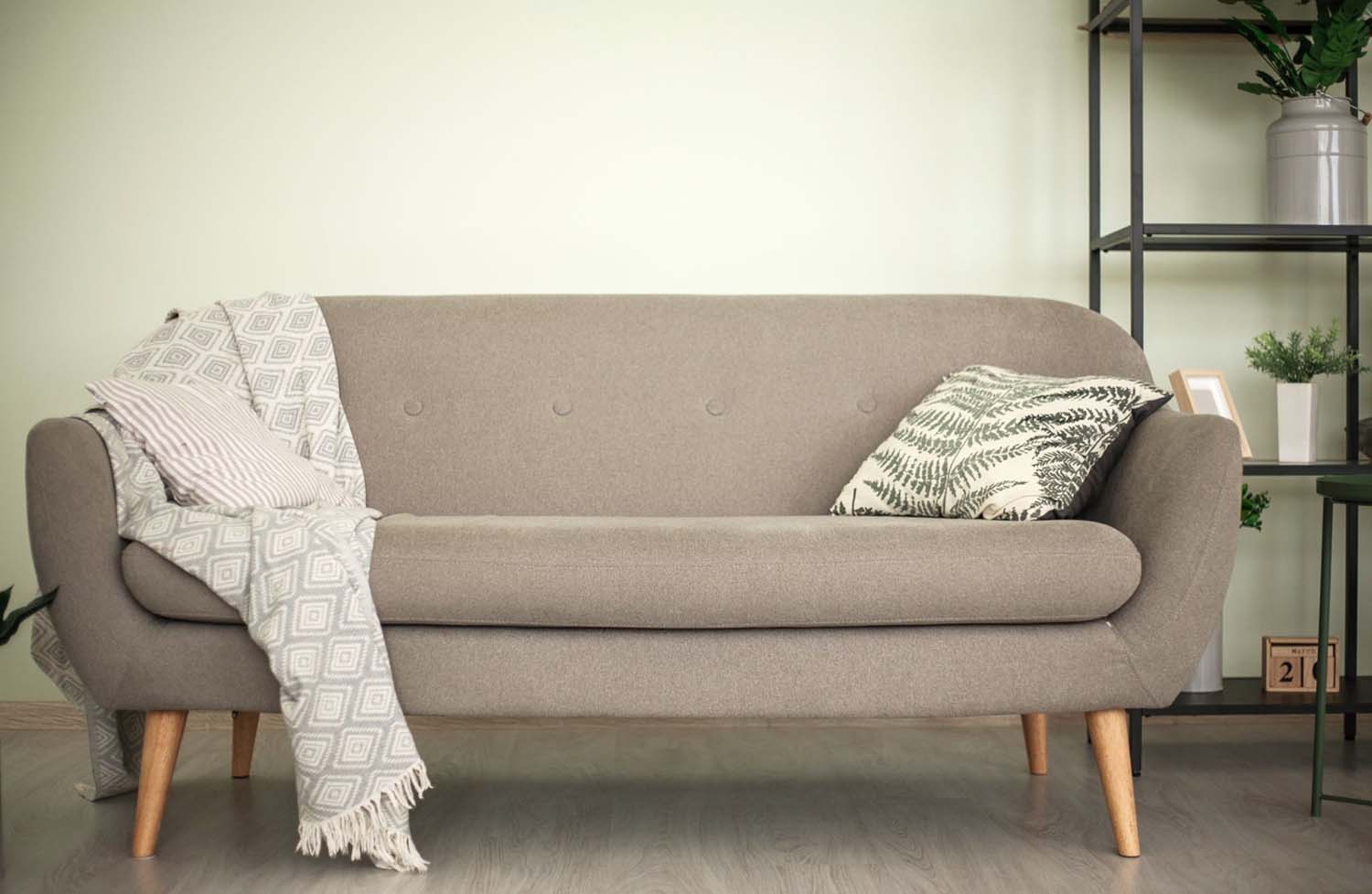 Buying too big… or too small
When buying a two-seater love seat, it is almost always the case that the space you have available is not quite big enough for a three seater sofa. Or that you have no real demand for a larger sofa in your space. Which means that the size of your loveseat is a major consideration.
That means you need to measure up correctly. Using a tape measure, write down the space you have available. This will be in terms of both length, width and depth. You should allow at least a few centimetres grace on either side so that your loveseat is not squashed into any space (and keep in mind that manufacturers descriptions might be a little bit out in some cases).
You also have to keep in mind traffic space, which is the room you need to move around your living room freely and access the loveseat, without having to dance or shimmy your way through a small gap.
Of course, getting a two-seater sofa that is too big for your space is not ideal. But neither is getting one that is too small. Loveseats are by their nature quite compact, which makes them ideal for smaller living rooms or as additional seating in other spaces such as kitchens, bedrooms, or hallways.
So, it pays to be aware that a love seat sofa might look a little dwarfed if placed on its own in a larger setting. Either you should ensure your loveseat is bedded into the space by surrounding it with other furniture or that the dimensions are correct for the area in question.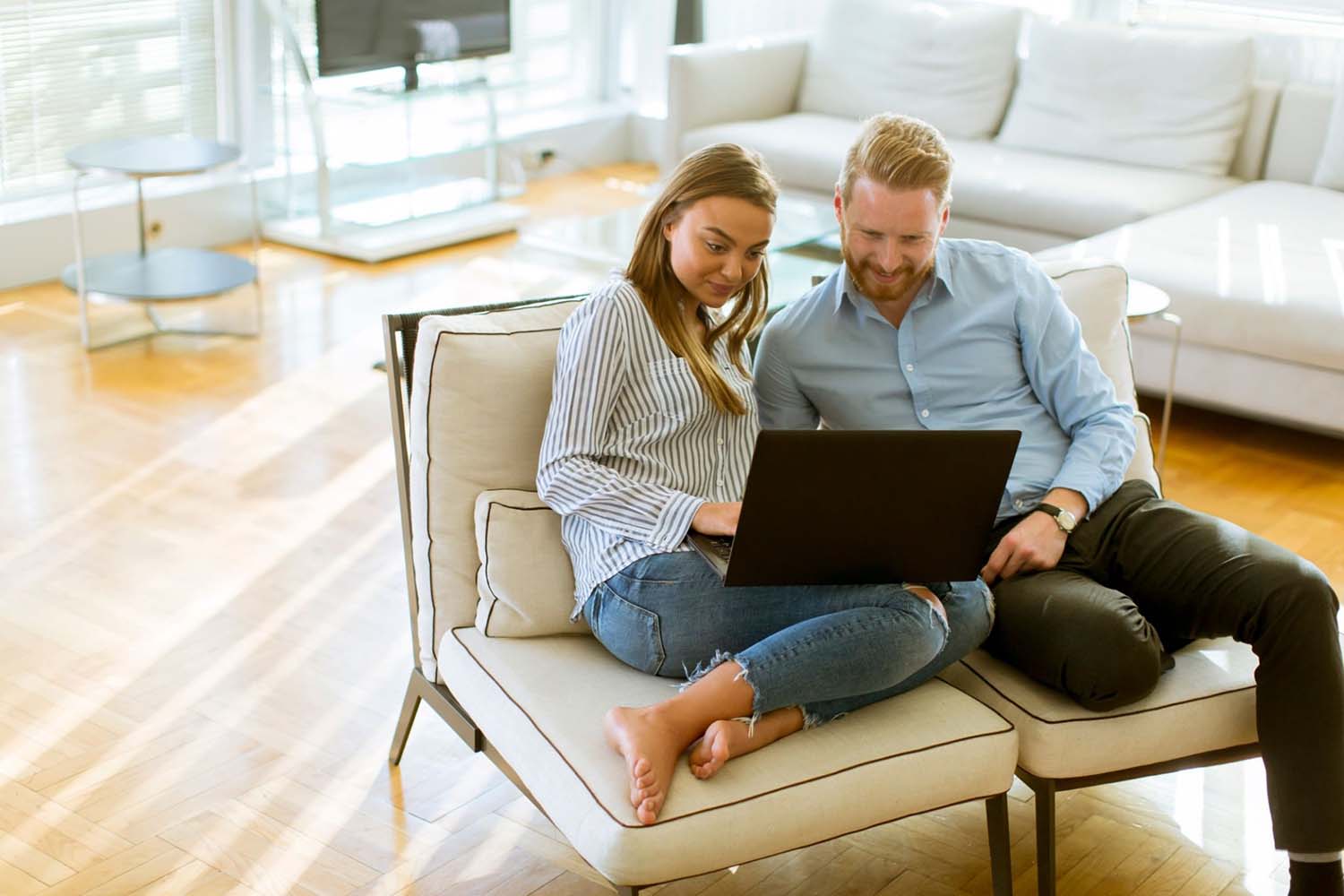 Choosing the wrong colour or style
One mistake that people often make when buying a two seater love seat (or any other piece of furniture for that matter) is to not take into account how it fits into the existing design and colour scheme. You can see a loveseat online or in a shop window and fall in love. But when it gets delivered you find that the colour clashes with your carpets or the style isn't in keeping with anything else in the room.
Then you're in a quandary. Do you send the loveseat, which you really like, back to the store? Or do you try and redecorate the space to accommodate it? Neither is ideal, so it's a good idea to take some time to try and imagine how any new piece of furniture will look in the room.
Try and use colour samples or an online colour matcher to see if the new tone is going to work in your space. And while eclectic design does accommodate differing styles, if everything else in the room already works together, a rogue element can throw everything off balance.
Making the wrong material choice
As mentioned above, loveseats come in a huge range of materials which can be a little daunting. But it's worth thinking about material choices in a practical way. A velvet loveseat sofa might seem like a luxurious idea but if you have pets or young kids then you run the risk of damaging the sensitive material.
The same goes for the couch and loveseat; choose a material that is most suitable for your lifestyle and the space where the loveseat is going to inhabit. Leather and velvet are ideal for more grown up entertaining spaces, with more hard wearing materials better suited to the rigours of everyday family life.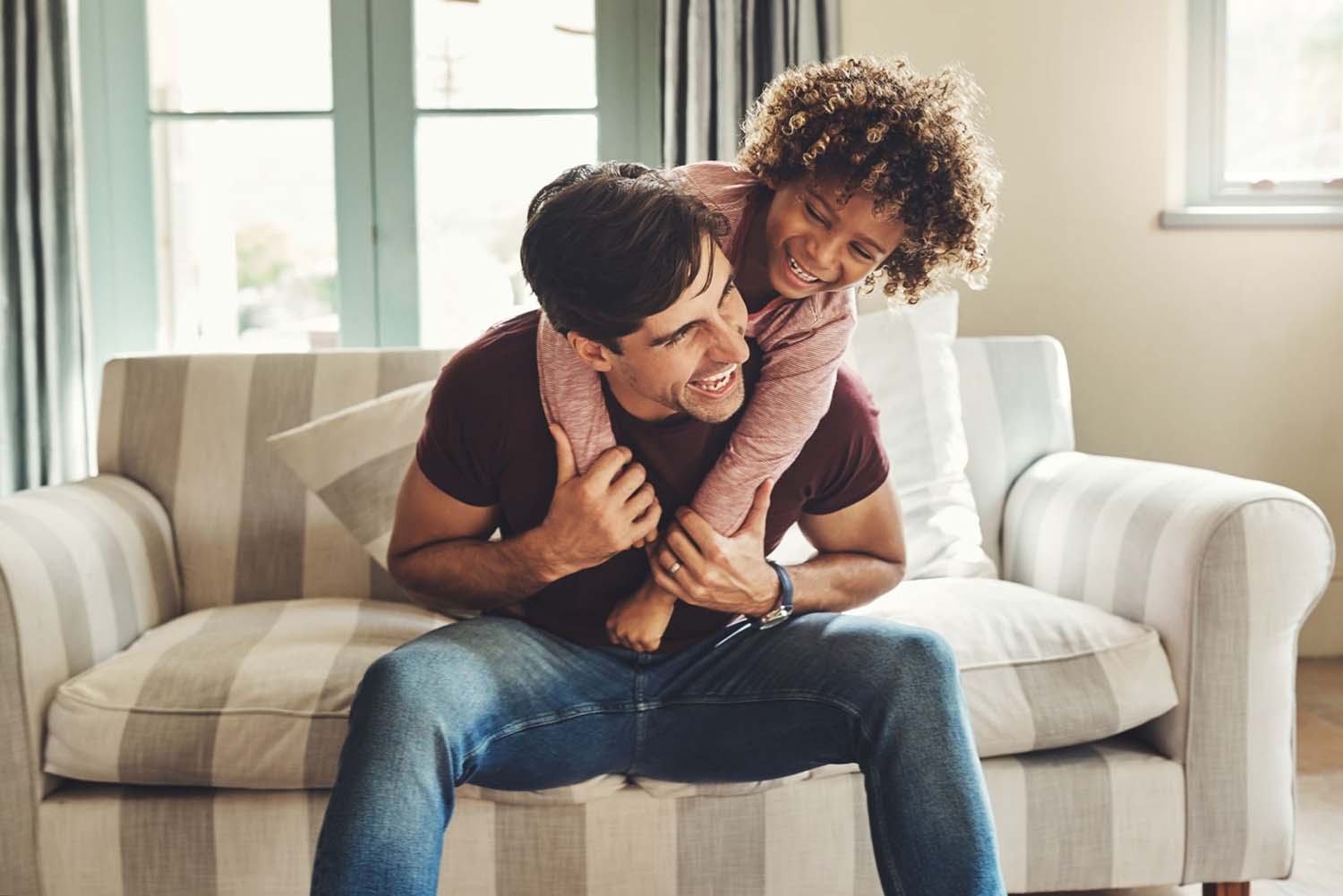 Don't forget practical considerations
A loveseat's primary objective is to provide seating but don't ignore the other options. For example, a loveseat is also one of the most common types of sofa beds, which makes it an ideal choice for adding some extra sleeping for guests even in smaller living rooms.
Adding an Ottoman is also a great way of extending a smaller loveseat into a bigger seating area where two people can really kick back and relax. A two seater love seat with chaise option can be a great way to add seating flexibility to your living space.
Loveseats FAQs
What should I look for in a loveseat?
Ideally you should look for a loveseat that fits your space well, matches existing colour and design schemes and is made from a material suitable for the kind of lifestyle you live.
Are loveseats comfortable?
Although smaller, loveseats can be just as comfortable as a larger three seater sofa. Choose a love seat sofa that ticks your personal boxes, whether that's a couch for slouching in front of the TV or for a more formal sitting area.
What is a good size for a love seat sofa?
Loveseats are designed for two adults to sit comfortably, so it needs to be big enough to accommodate this at the very least. There is no set or standard size for a loveseat but in general a smaller love seat will be around 132cm, a medium sized love seat is around 147cm, and a larger love seat is about 162cm. The right size for you depends on your available space and requirements.