Currently undergoing a £2.1 million regeneration funded by the Coastal Community Fund, Lydney Harbour is now home to a public art trail, the permanent artworks inspired by the Forest of Dean's rich industrial heritage and nodding to the harbour's past and present usage.
Art and design studio Denman + Gould were commissioned to develop the public art trail, the duo specialising in public and community-based projects, as well as being experts in creating site-specific artworks and installations. Entitled From the Forest to the Sea, the trail will not only attract locals and visitors to the area, rather it will educate them on the importance that Lydney Harbour has played in the Forest of Dean's industrial past.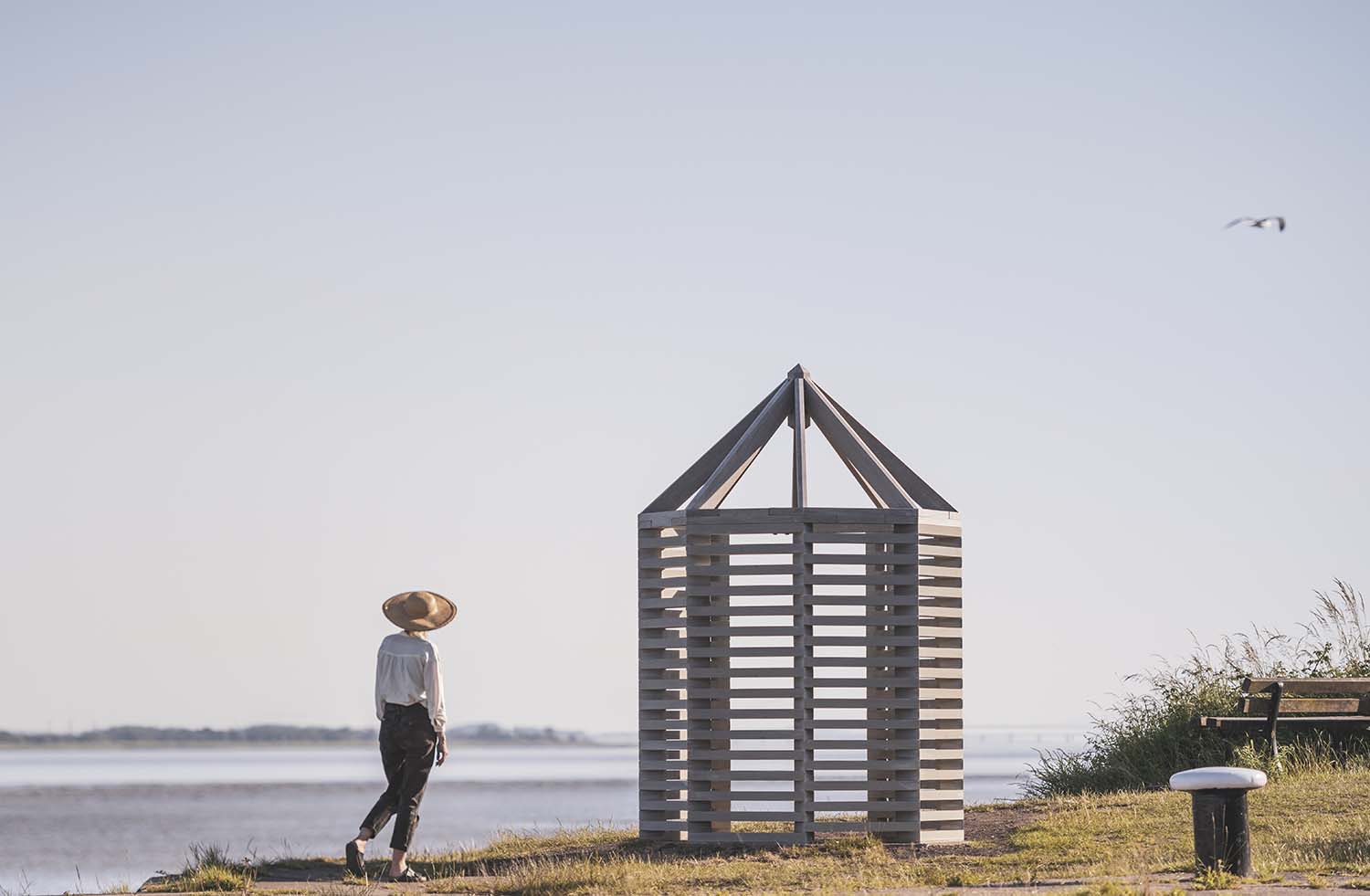 Starting at the roundabout on the A48 leading to Station Road, the trail continues along the former railway line alongside the canal, ending where the harbour meets the sea. Arriving at Tower, a structure made out of green oak, which alludes to the timber cross-braced supports used in a range of local heavy industries, such as coal mining and railways, during the industrial revolution.
When visitors reach the harbour, Lookout and Coal Arch sit next to the River Severn silhouetted against the skyline. Whilst Lookout is a new sculpture that reimagines a previous octagonal building that was used to watch ships approaching the harbour in its industrial heyday, Coal Arch was created using slow-grown British Larch charred using a technique called Shou Sugi Ban to resemble coal, historically one of the harbour's main exports.
Additional, playful sculptures can be found along the walk inspired by the railway that once ran along the path, and with the installation of a lit footpath along Harbour Road, From the Forest to the Sea is there to be enjoyed at all times of day, 365 days a year.
An art and design project with community at its heart, Denman + Gould's addition to the long history of Lydney Harbour is set to be part of its story for a whole new generation.