Although the weather may still be variable and the temperatures are constantly changing, we can finally say it's spring. After a winter that feels like it lasted for six months, we can now see the trees blossoming, the birds chirping and finally, we get some well-needed sunshine.
Spring is often seen as the season of renewal, growth and a fresh start. This is exactly why all interior lovers are always eager to change up their entire household once the first signs of spring appear. Realistically, we know that changing up our entire interior every season isn't doable, which is why we've come up with five quick ways you can upgrade your interior to make it feel spring-worthy.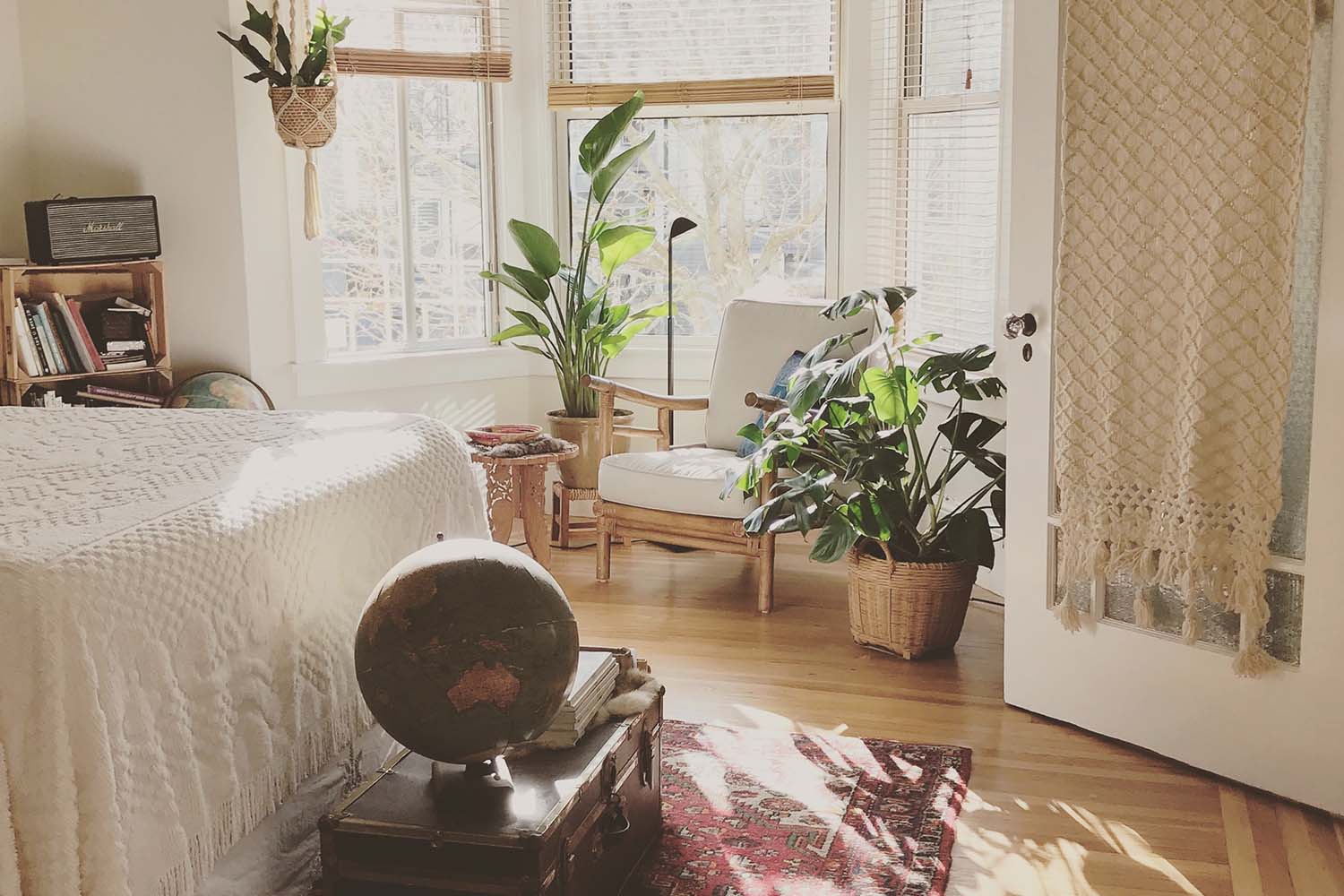 1. Flowers and plants
One of the easiest ways to align your interior with this season is by adding lots of flowers and plants. Doesn't everyone enjoy having fresh flowers on their table? Or a thriving plant in the corner beside the sofa? It's a great way to bring some life into your interior and usually, a relatively cheap way to do it too.
Buy your fresh flowers from the local market as they're usually of better quality; meaning they will last a lot longer. For plants, we always recommend: more is more. Add some cute plant pots in your windowsill, or buy a big Monstera deliciosa to spice up your living room even more. You can never go wrong with flowers and plants, if you ask us.
2. Fresh and bright colours
Whilst we think of darker colours such as black, brown, Bordeaux or caramel during the autumn and winter, most of us associate spring with brighter colours. Think of colours such as yellow, green, light blue or white: they would all work well for a spring interior.
Pastels have been very trendy over the past years and we absolutely understand why. Pastel green or yellow give a fresh hint to a space and immediately make it feel more clean. But don't worry, introducing new colours to your interior doesn't mean you have to go overboard and paint every wall. This is a great possibility, but the quickest way to add colour is by adding decorations to your interior.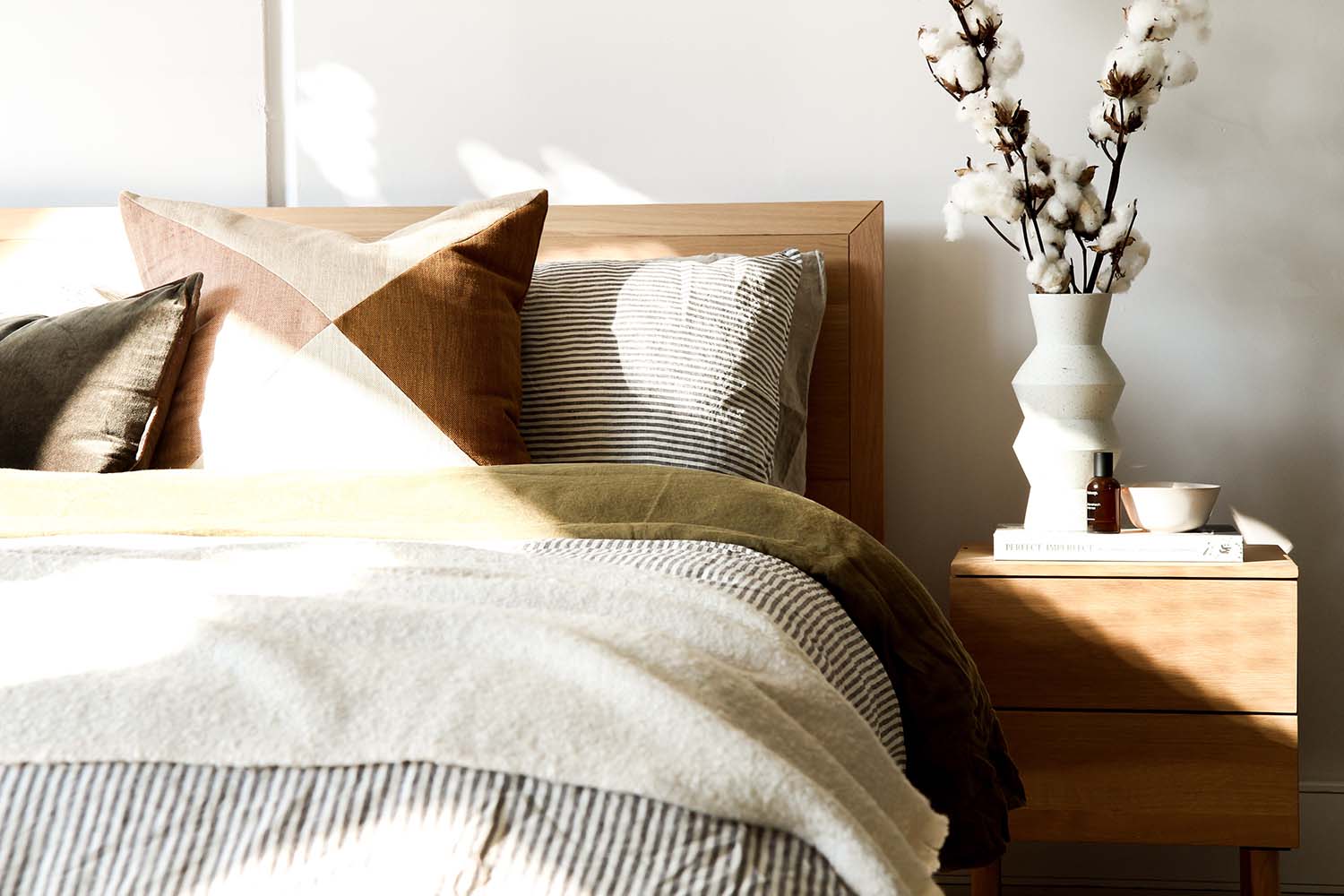 3. Home decorations
Speaking of decorations, home accessories can change the complete look of your interior in a jiffy. And it makes it a lot easier to change up your interior again when the next season arrives. Your walls would be quickly layering up if you would paint it a new colour every season, after all.
From floor cushions to luxury throws, cute plant pots and some prints on the wall. Home decorations can make a huge difference, especially in fun colours or prints. Leaf prints are extremely popular at the moment, as is the colour green. If you're going for that vibe this spring 2022, you'll definitely be able to find cute decorations for your home.
4. Fresh bedding
Everyone knows the lush feeling of stepping into a clean, fresh bed after a long day at work. It's possibly one of the best feelings in the world and we might even sleep better that night too. Having fresh bedding is important when it comes to your quality of sleep. Sleep hygiene is greatly underrated and spending some time and effort on your bedding can change your night's rest completely.
At The Fine Bedding Company, you can find everything from luxury duvets to support pillows that make sure your neck is happy too. Many people purchase a new pillow based on price and positive reviews but what so many forget is that your pillow should be adapted to your sleeping position. If you're a back sleeper, you'll need a firm pillow to support your spine whereas a soft pillow is preferred if you typically sleep on your front. Every situation is unique, so make sure you look into the best pillow, and overall bedding, for you.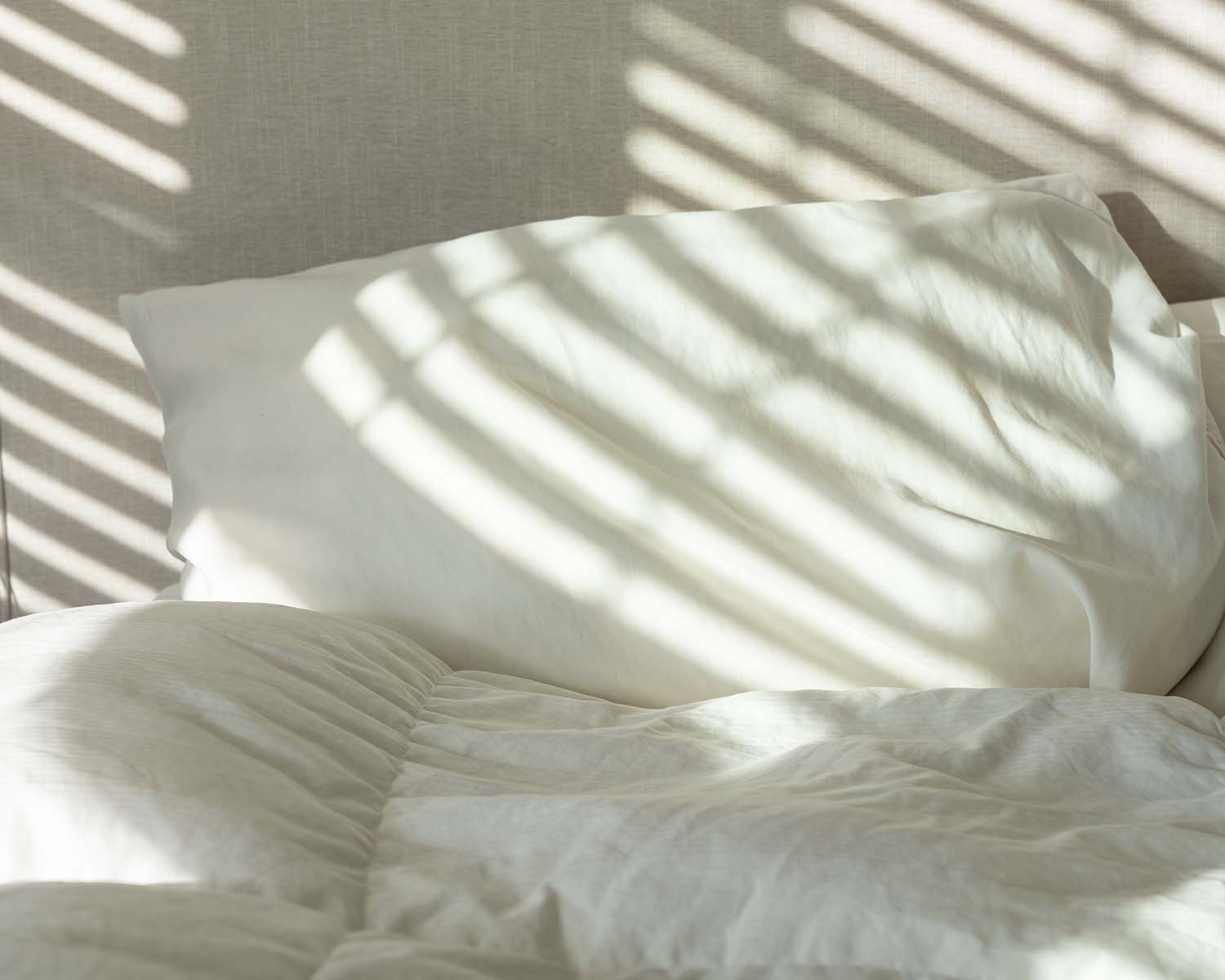 5. Brighten the room
A bright room usually gives us more energy and positive feelings than a dark, gloomy room. Whilst a dark room can feel very cosy, most people prefer a brighter room, especially around springtime. In some cases, this may be a matter of opening the curtains and letting the light enter the room. However, in some cases, you may prefer having your curtains slightly closed due to privacy issues.
Your house may be located on a busy street and you don't want everyone walking past being able to look into your living room. In this case, we recommend looking into sheer curtains, wooden blinds or pleated curtains. With the sheer curtains, you can close them entirely and there will still be light coming into your room. With the wooden blinds and pleated curtains, you can decide for yourself how open or closed you want them to be. They can be adapted constantly which makes it the perfect option to brighten the room whilst also retaining your privacy.
Combine all of these tips together to create the ultimate spring interior for this season. And the best thing is, all of these tips are perfect for summer 2022 too.