Top Online Tarot Card Readings UK
Tarot card readings have become an increasingly popular style of psychic reading over the last few years. It's a practice that dates back to the 15th century. Tarot card readings are hardly new. So, why has tarot reading (originally just another card game) become so popular? Why do millions of people all over the world not just love having a reading done but rely on them for guidance and advice in life?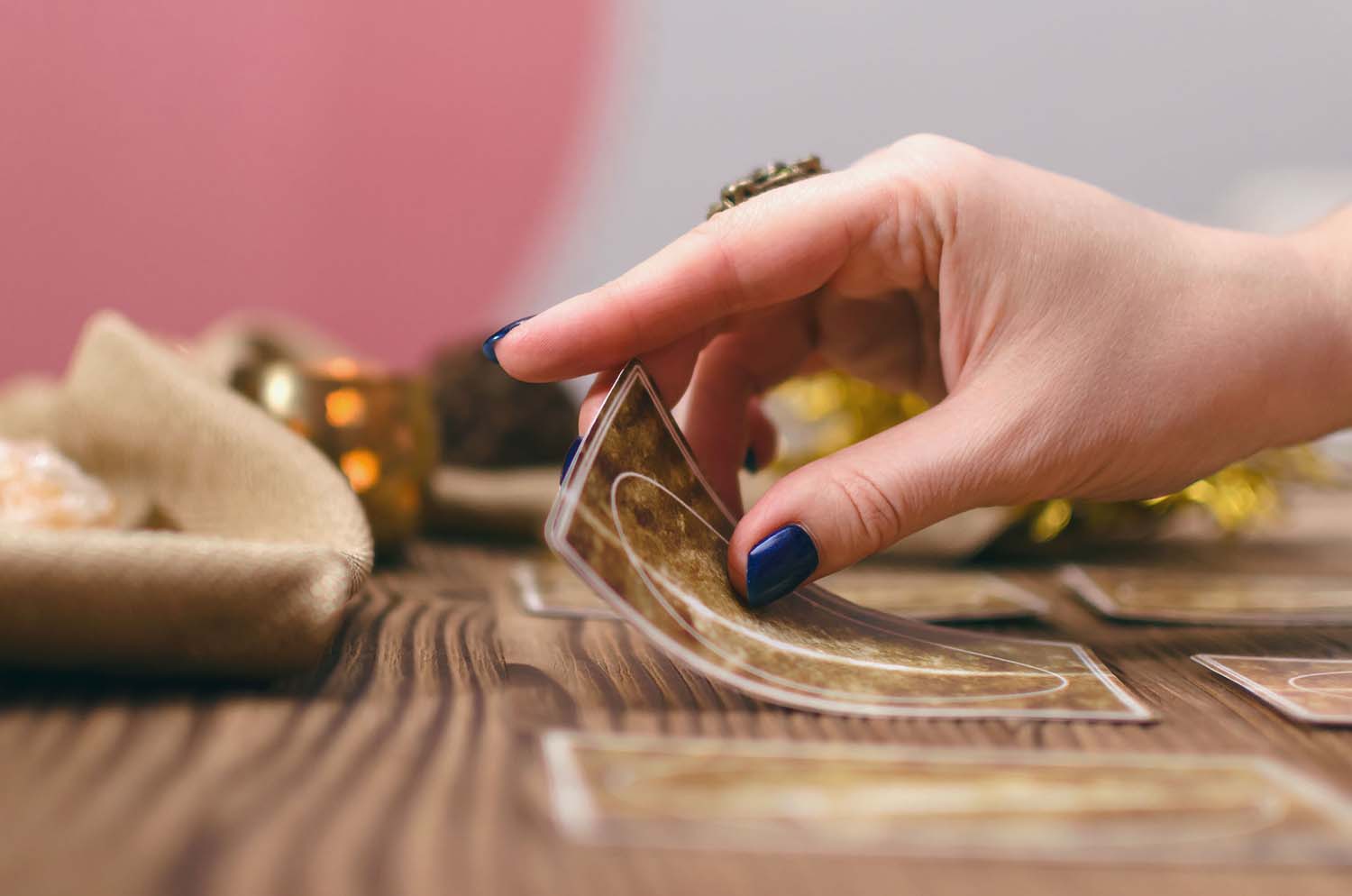 What is a Tarot Card Reading?
First, let's take a look at what a tarot card reading is.
Psychics or practised tarot readers carry out tarot readings using a deck of 78 tarot cards. Each card is unique and carries its own meaning. They can interpret each differently depending on both the reader and the person having a reading. You can see the cards as a tool for the reading to help with anything from looking into the past at unanswered questions to the future's possibilities.
The tarot deck is split into the Major Arcana (which has 22 cards) and the Minor Arcana (which contains the remaining cards). Within the Major Arcana, you'll find the most significantly important cards for your life currently. These will look into lessons you might need to learn. Also, issues you might want to consider at the very moment of your reading. Some of the Major Arcana cards include The Fool, The High Priestess, The Emperor and Death.
The cards in the Minor Arcana are not necessarily less important. However, they might carry more temporary significance to your life, reflecting your present situation. The Minor Arcana is split into four suits. The Suit of Cups, Suit of Pentacles, Suit of Swords and the Suit of Wands. These cards include the Ace to the King of each of the suits and each carries its own meaning. Like with the Major Arcana, each card can be read upright or reversed, depending on how the psychic pulls them from the deck during the reading.
During a tarot card reading, your psychic will learn more about you through the discussion while they pull the cards and use your aura and spiritual energy to interpret the meaning of each card.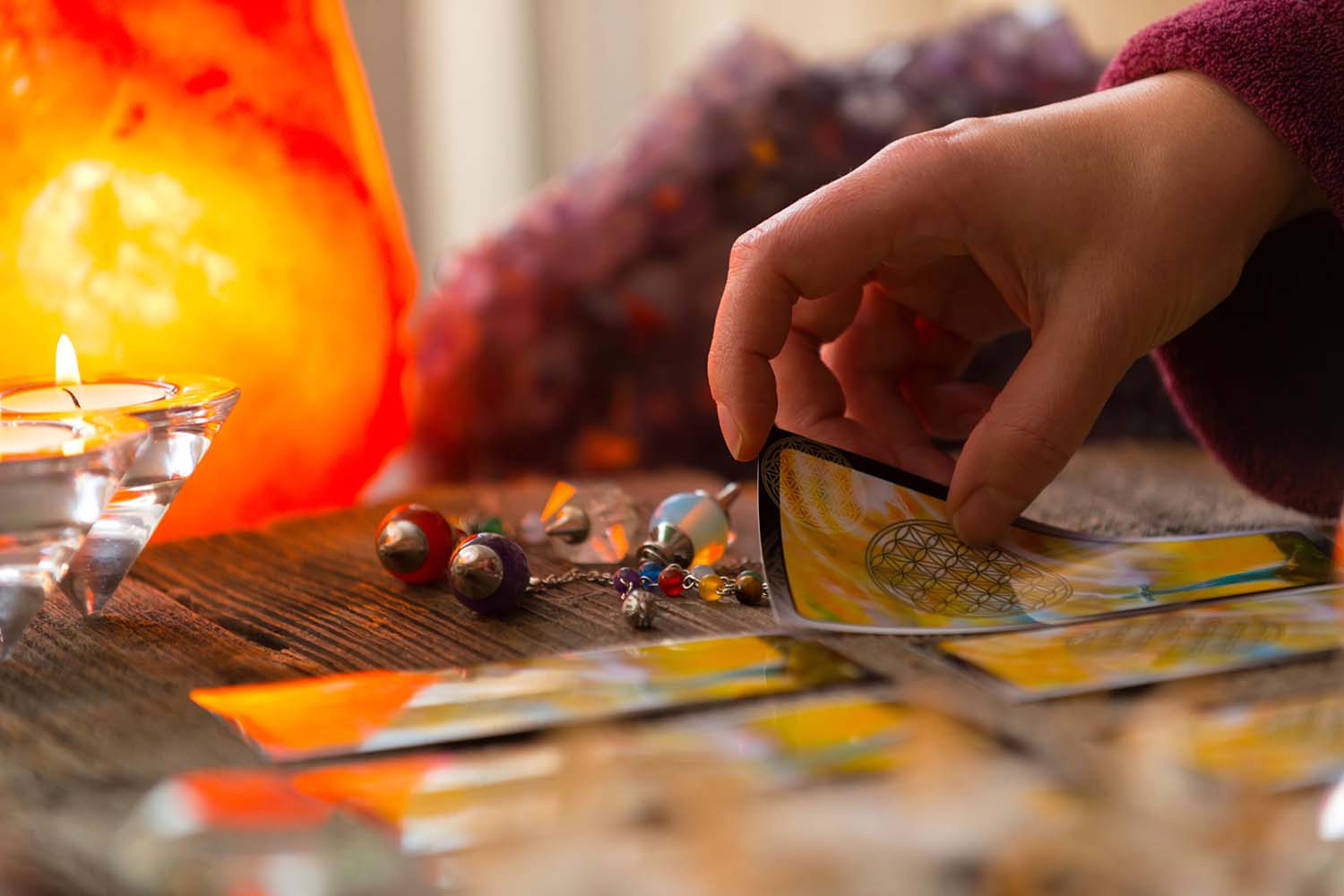 Where Can I Find a Tarot Reading Online?
From Europe to Asia, psychics use tarot cards to perform psychic readings about the past, present and future by and for millions of people on the hunt for answers. And this number is on the rise. So, if you're interested in trying out the practice yourself, you might be wondering where to head for an online tarot card reading. And with a huge selection of trusted psychics as its partners, Psychic Sofa looks like a strong option.
Best Tarot Card Readings with Psychic Sofa
Psychic Sofa is the UK's leading online psychic platform. They use partners that work in the medium, clairvoyant and tarot card realm amongst others. So, if you're thinking about trying out tarot card readings for the first time, this could be a great first stop.
Head to the Tarot Readers page on Psychic Sofa and you'll discover a wide range of readers that specialise in this old-age psychic practice. There's plenty to read, with each psychic's profile page and personal bio about their psychic career. Plus, you can also have a read through each psychic's testimonials from previous users.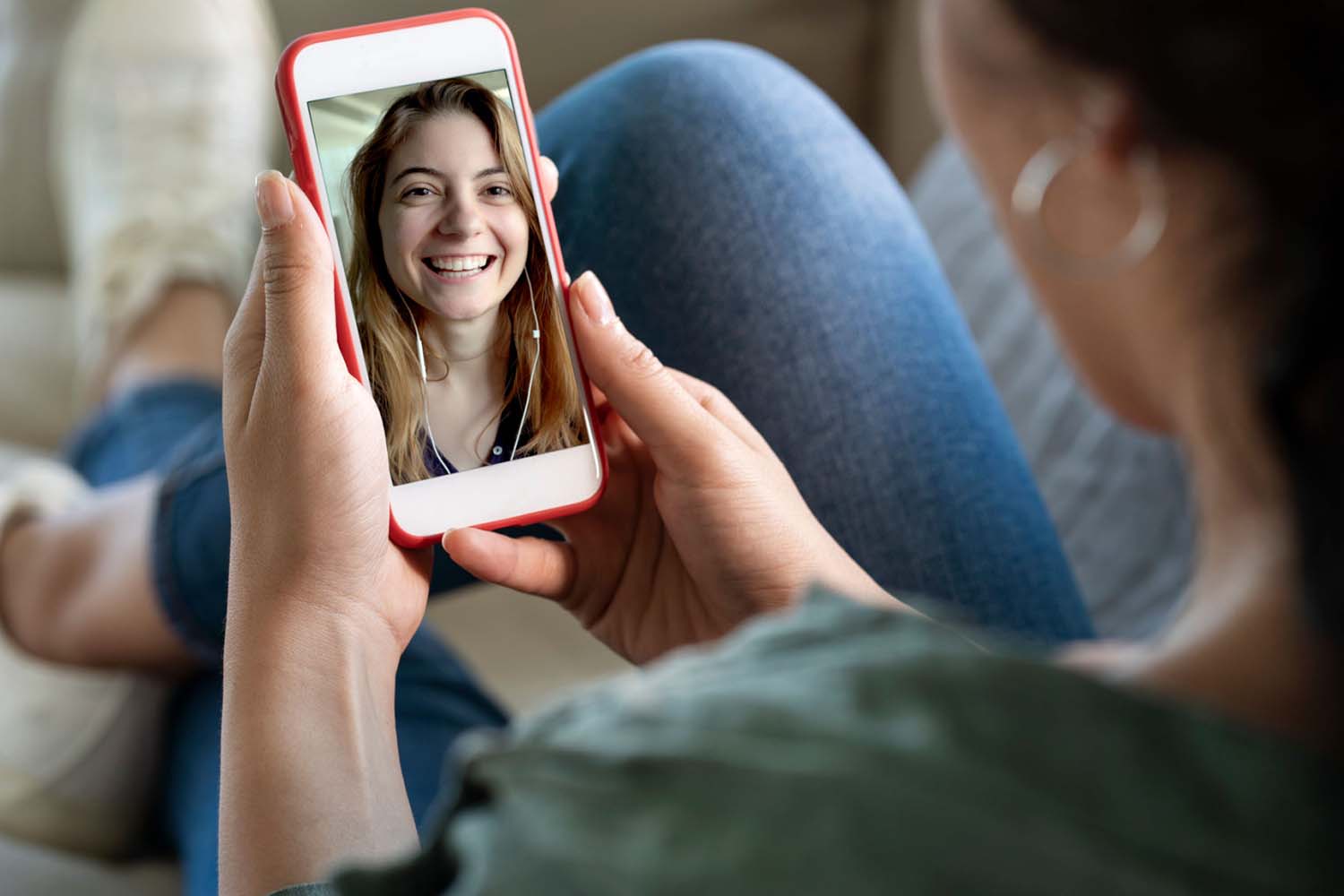 How Does a Tarot Card Reading Work?
Once you've taken some time to read through the bios of the tarot card readers available and chosen your psychic, users need to take note of the reader's PIN. Then, following a call to either a premium rate number or a credit card payment number, they will connect you to your psychic for your reading over the phone.
While during a face to face reading you might select your own cards from the deck, on a phone reading, the psychic will be holding the cards. Usually, your reader will ask you to closely picture the deck of cards in your mind. Then they'll ask you to say stop when you feel ready, allowing them to pull the card for you.
Tarot readers create spreads from the cards they have pulled throughout your reading which help them to then give in-depth insight, guidance and often even advice. You'll also be able to ask specific questions throughout the reading regarding any of the topics you've chosen to cover during the session.
Why Get a Tarot Card Reading?
There are many reasons why tarot readings are so popular. A reading can provide insight into your life and into specific situations. Also, help you navigate them. Furthermore, it can also offer support and guidance when it comes to big decisions and issues, also problems and relationships. Plus, so much more. Top reasons to get a tarot card reading:
— Work through a current issue or situation
— Gain clarity about a relationship and possibly work to improve it
— Make big or small decisions in your life
— Find balance in life
— See opportunities and help to achieve goals
— Gain closure about past issues or relationships
— Become more self-aware
Offering some of the best tarot card readings for 2022, Psychic Sofa's range of professional psychics is both diverse and varied. And with psychics available on the phone 24/7, now seems like the perfect chance to serve up a little self-care and explore this spiritual practice.
Will you be trying out a tarot card reading to kick off the new year? And if so, what are the unanswered questions in your life?