Be it antipasti, pasta or pizza, Amsterdam-West restaurant Volare has all the Italian trattoria vibes from great food and wine to a warm and welcoming ambience. And, some stunning interiors that make you feel right at home.
Harking to long summers on the Mediterranean, stepping into Volare feels like stepping straight into Italy with traditional and playful graphics dotted around a palette of soft red, orange, white and blue tones. Diners are whisked off for a nostalgic trip to the Amalfi Coast of the 1960s.
Paired with original elements such as ceramic tiles, chalk plaster, rough textures, striped patterns and cotton fabrics, along with wall recesses and wooden details mixed with Italian marble, the influence here is very much sandy beaches and colourful striped parasols; all blended with that easy-going character that Italians naturally ooze.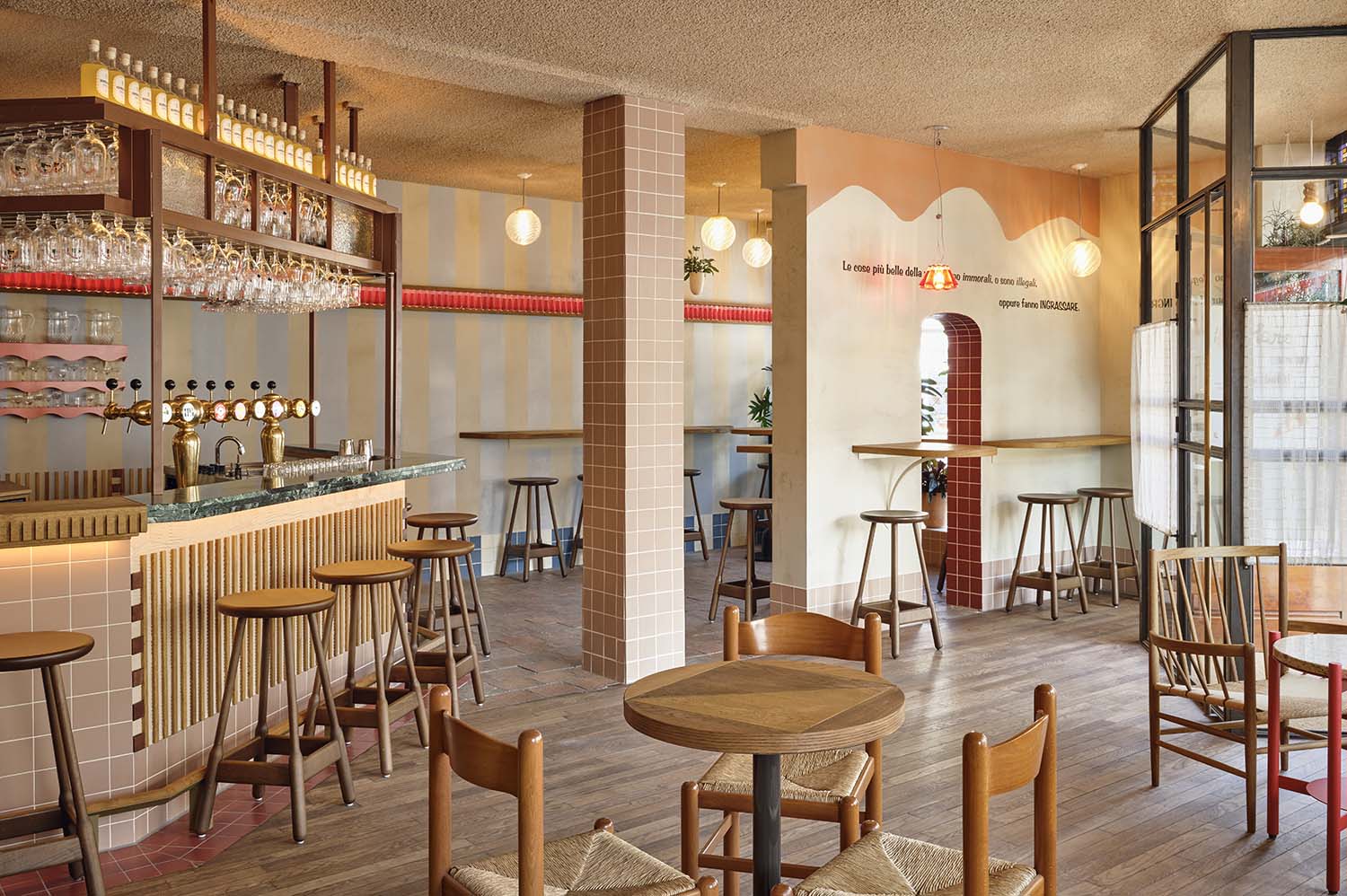 Entering Volare, guests immediately encounter an inviting bar and lounge. This is the ideal spot to enjoy an aperitivo or after-dinner digestif; the limoncello is homemade with freshly imported Sicilian lemons and definitely worth ending your dinner with. A place to get comfy and hang out with friends and family, whether you've come for the food or the drinks (during the weekend the front space is converted into Bomboloni's, a hip cocktail bar) this is a wonderful destination to enjoy the good things in life in good company.
With interior design from Studio Modijefsky, Volare and Bomboloni's calm and beauty forms the perfect background for a truly Italian sensory and culinary experience; a modern trattoria that nods to the past but embraces modernity.
@volare.amsterdam
@studiomodijefsky