Luxurious eco-friendly resorts and great restaurants. Galleries and Mayan ruins. Crystal-water beaches and ancient heritage. Just a few of the elements you can find when visiting Tulum. Located just over an hour from Cancún, Tulum has deep cultural deeps that had made it exploded in popularity. But as much as the natural connection, Tulum offers a great art scene. The Mexican town has a huge flow of artists and art galleries through the city.
Likewise, fans of the design and architecture can feel in their element. There's hundreds of resorts and residences created by Mexican firms that project the natural boho style of the city. Tulum is also the host of well-known festivals. Like Art with Me or the Festival Arte Tinasah that connect electronic music, art and cultural experiences; they're hugely popular. In fact, these events receive thousands of visitors.
Tulum is pretty close to Cancun, so the transfer is not a problem with the plenty of options that you can find. Either car rentals, Cancun airport transportation, or public transportation, which you can use to go and back easily.
Give your curiosity and adventure side the opportunity to experience all the cultural attractions and breathtaking nature surrounded by exponential art. Tulum offers such diversity in every corner.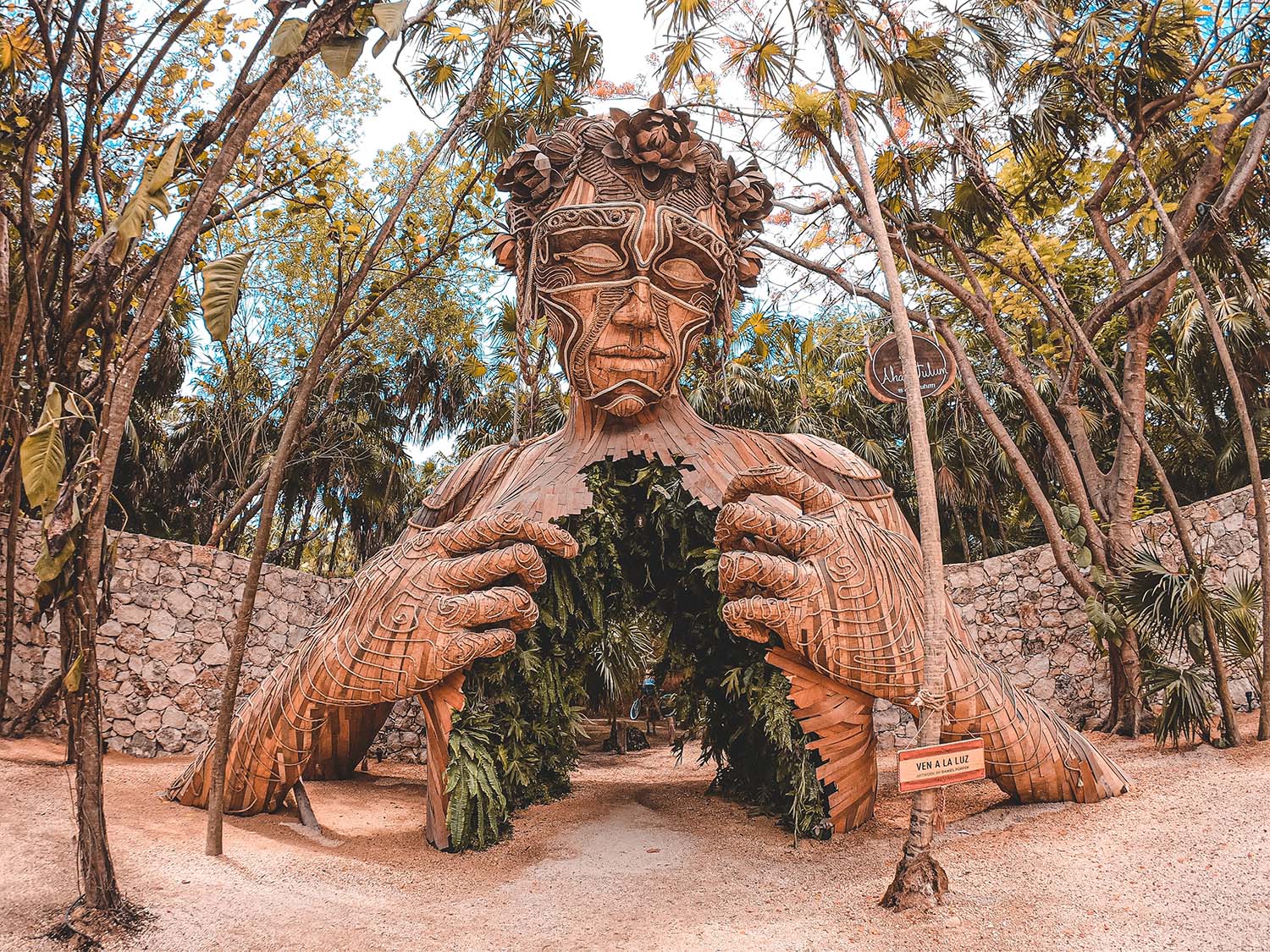 Daniel Popper's Come Into the Light
All the richness in culture, art, music and exceptional nightlife made the city the perfect scenario for the first Art With Me event in 2018. It's where the town's most famous sculpture literally came into the light. Ven a la luz (or Come into the Light as it's called in English) is the name of this huge 32-feet piece that symbolises the deep connection with nature. Made by Daniel Popper, the South African artist goes around the world creating pieces that interact with the environment in an organic way. Using local materials and lighting effects.
The sculpture was made with wood, steel, rope and is located at the entry of Ahau Tulum hotel, Raw Love restaurant. However, don't worry about the fact it is located in the hotel zone. Regular folk visiting Tulum can stop by and take a photo on their way, and there are different companies like eTransfers that offer private transportation services and local advice to reach this famous sculpture.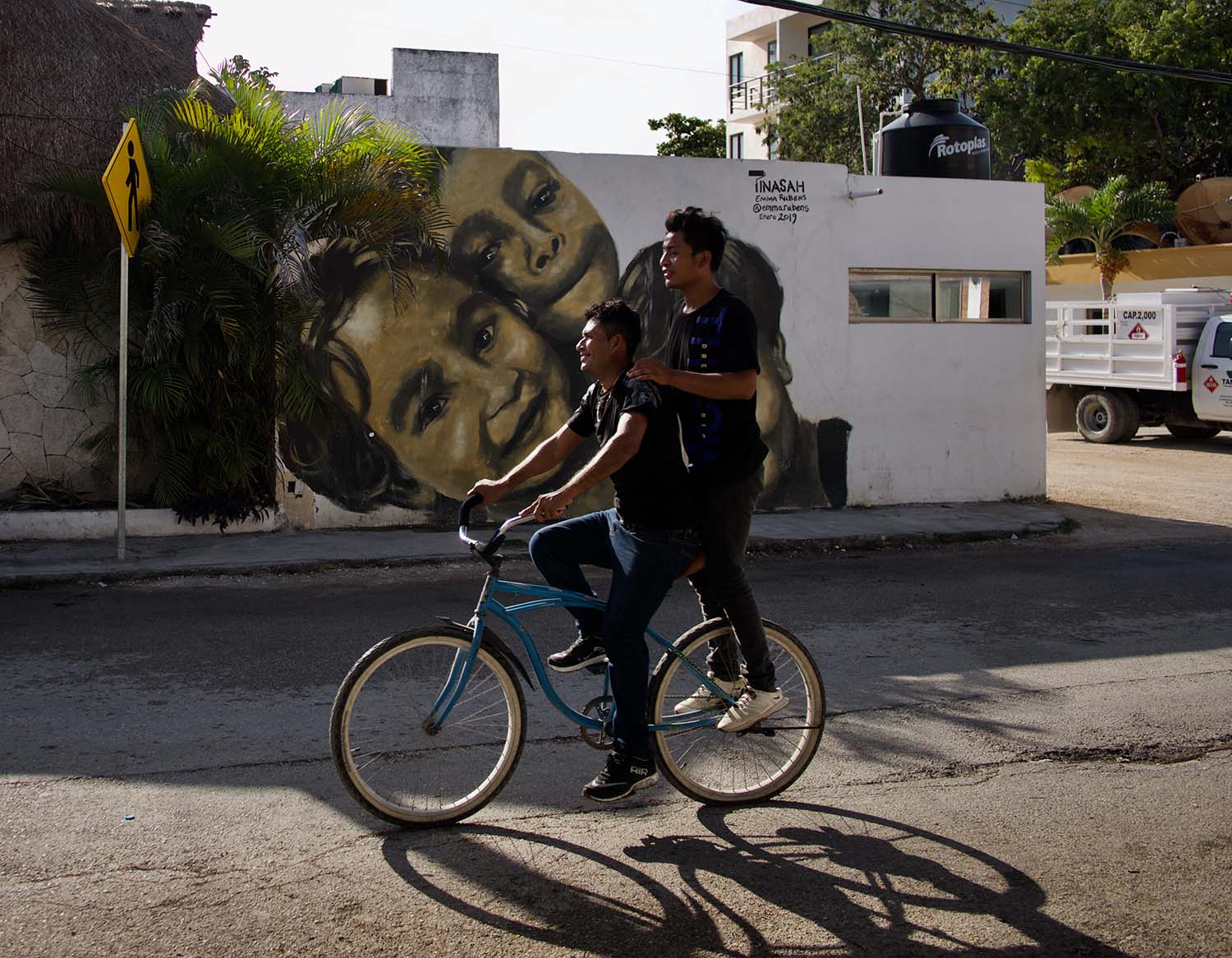 One of a kind Tulum street art
Along with ancient Mayan heritage, the culture of street art is very present in Tulum. Several murals have been painted by renowned street artists. Some of them during the FAT Tulum Art Festival, and others by locals among the years as a way of expression. It can be hard work to know where to find street art in Tulum, but Instagram helps. In addition, local bars and restaurants are happy to help.
There are so many murals in Tulum. So many that exploring its street art culture has gained great popularity. You can also get a tour or go by yourself on an open service that Cancun shuttle transportation services offer to tourists. Undoubtedly, the best option is to rent a bicycle. This way you can really appreciate the work and understand the story behind every piece. It is also the best way to feel the real spirit of the city town.
If street art is what you are looking for when visiting Tulum, Calle Sol Oriente is a pretty street famous among visitors. It's a good way to start. Full of painted walls, it connects with Coba Rd, another street with pretty murals. Lastly, you can also find art pieces in the local cemetery walls, representing the death in the Mayan culture.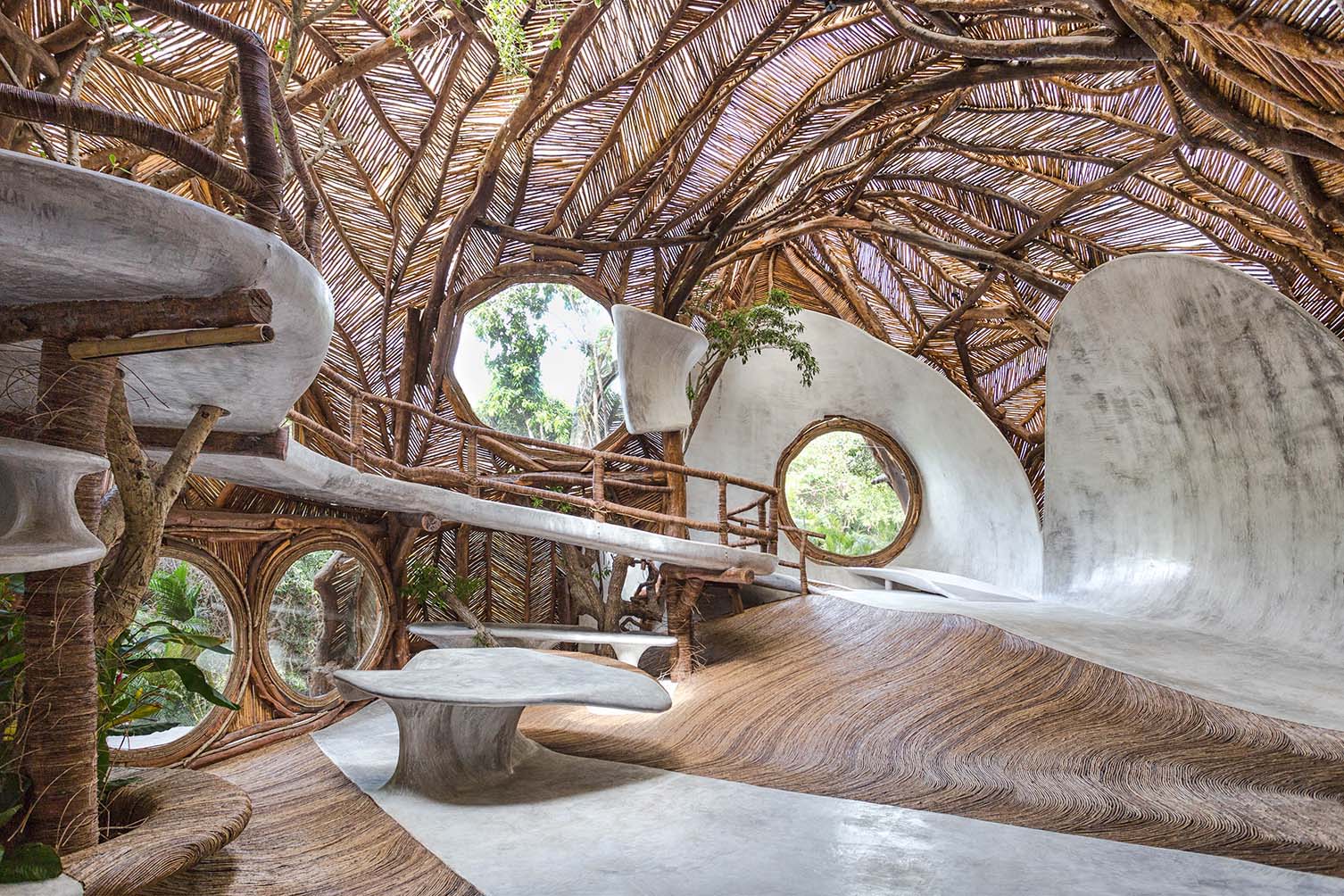 The paradise of art galleries in Tulum
You can say there are as many galleries as street art, you just need quick google research to find plenty of options. Tulum is a base for many national and international artists. The different galleries and art shops offer invaluable art inspiration with handmade pieces using different materials and techniques, always looking to add new artists to their collections.
Those looking for local art must visit Balam Art on Feathers. It is one of Tulum's most famous galleries. Located between the beach and downtown, it is specialised in a Mayan technic that uses feathers of different birds as a canvas. Furthermore, you may have heard about IK LAB Gallery? Located in Azulik resort, it's an eco-friendly space that currently hosts an exhibition of three great artists focused on the human journey through physical and metaphysical realms.