Writes Otegha Uwagba: "And so it goes——the wheels keep turning. Humanity faces crises, and we adapt. We come together; we turn to our communities; we create new communities. We keep going. What else can we do?"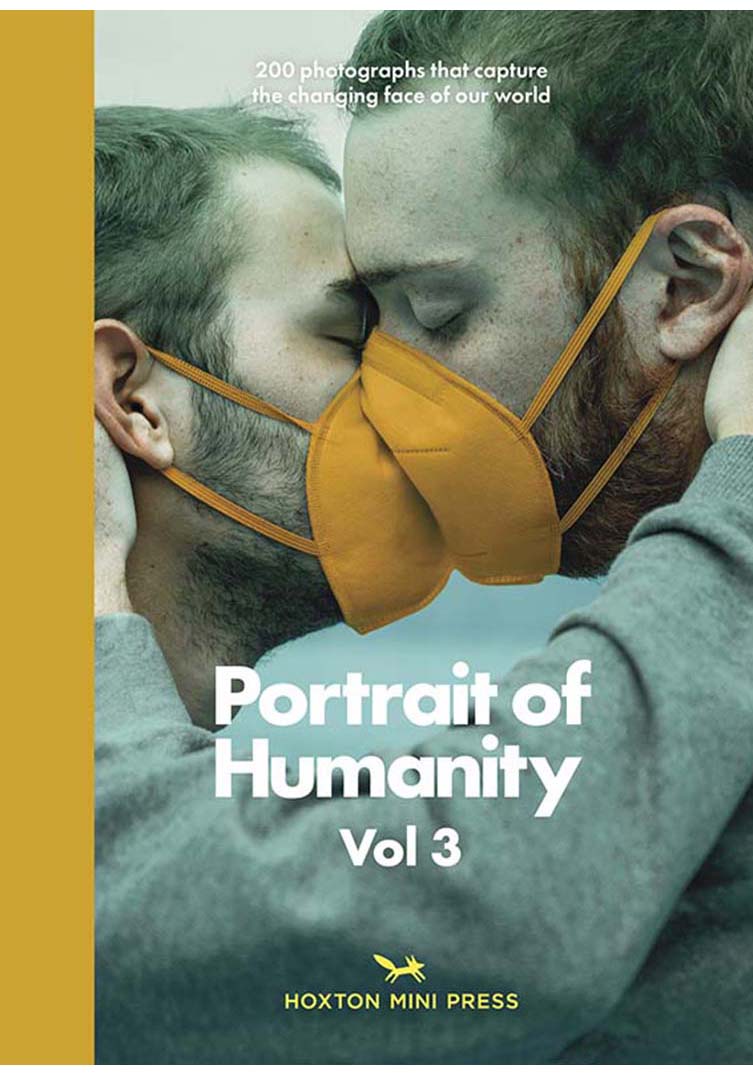 This is of course in respect of the past year and how the COVID-19 pandemic has changed the way we, as humans, socialise, travel, work, and live. It's also part of the best selling author's introduction for new Hoxton Mini Press publication, Portrait of Humanity Vol 3.
A stunner of a book made in collaboration with 1854 Media/British Journal of Photography, it features 200 striking portraits. Taken in over 50 countries, expect images that capture resilience in a year like no other, and provide hope as we continue to navigate uncharted waters in this global pandemic.
Entitled So Much Stronger Than Hate, the cover photo taken by Paolo Barretta captures her best friend Marco and his boyfriend Stefano. The touching image shows the couple embracing (masks still in place) after having socially distanced from each other for three months during Italy's tough lockdown.
Other images include one of Italy's first post-lockdown weddings, how many people reconnected with nature in a bid to pass the long days, and how even in moments of tension (such as at a Black Lives Matter demonstration in San Francisco) everybody made their feelings felt in a socially distanced and responsible manner.
A meaningful documentation and collection of portraits in truly awful times, Portrait of Humanity Vol 3 serves as a reminder as to what unites us. These times will pass, and humanity in its most beautiful form will persist. Available from www.hoxtonminipress.com, this emotive reminder of that fact is a critical publication for critical times.