Nice is one of the most famous tourist destinations in France. Boasting a rich history, architecture, food, drink, and a beautiful landscape, it's not hard to see why people from all over the world flock to this wondrous place on the French Riviera. With its charming and central location, along with an international airport, Nice is extremely easy to get to and provides an incredible array of things to do and see. So, if you're planning a trip to France, here are three reasons to visit this magical coastal city…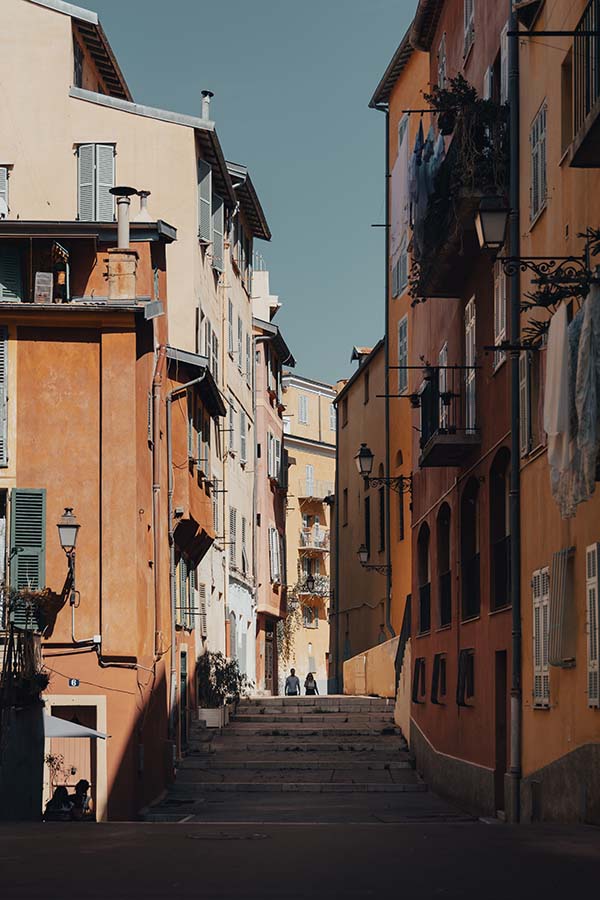 1. The Seafront: One of the main reasons people visit Nice is to head to its iconic seafront. The shots of the Promenade des Anglais provide a picture-perfect postcard shot, and the turquoise sea, white sand, and palm-lined boardwalk are a sight to behold in themselves. Nice offers a four-mile stretch of crystal clear waters on one side and ornate 19th and 20th-century architecture on another. The best way to view this part of the city is on foot, and there is a nice walking tour you can sign up for, where you can take in the sights and learn all about the history of this magical and beautiful place.
Be sure to catch the seafront on an evening, too. At the top of the stairs on Castle Hill, you can view the most picturesque of sunsets, with the panoramic views looking out onto the city and coastline below.
2. The Food and Drink: France has always been known for its sophisticated taste in food and drink, and in Nice, it is no different. The city offers many local specialties, with the most authentic of cuisines and drinks being found in the Old Town. Enjoy samples of traditional favourites, such as Socca, a famous street food consisting of a thin and crusty chickpea pancake with a soft filling. Or, indulge in a Pissaladiere, a pizza-like treat that consists of a bread dough pastry with anchovy and sweet onion topping.
Nice is also well-known for its food markets, having some of the best in the world. At these markets, you can find exceptional quality olive oil and incredible wines made from Bellet, the flowers of the Nicois Hills.
3. The Historic Sites and Architecture: Nice is a city filled with spectacular sites, and the architecture there is second to none. Be sure to visit the iconic and gothic Notre Dame church that was built in 1868; the largest church in Nice.  Make sure you also visit the Le Jardin Botanique, a garden that offers more than just beauty. The landmark was created in 1983 and offers knowledge about the plants and flora of the world's continents. It houses over 3,000 plant species, is 3.5 hectares, has an open-air museum, and is an absolute sight to behold.
For those who love the European café culture, be sure to head to Massena Square. A beautiful square with a majestic fountain at its centre. Here, you'll find street performers, and cafés, with the main shopping boulevard.
Enjoy the Beauty of Nice, France: So, what are you waiting for? Nice is a picturesque gem on the French Riviera that offers everything you could ever want on vacation. It offers everything from ocean views, sophisticated architecture, fine wines, and good food to incredible weather, rich history, and stunning views. You won't be short of things to do on your stay here. 
A mixture of relaxation and exploration all in one city sat on the stunning Côte d'Azur, Nice, really does have it all.