Hopefully by the time you're reading this article the most severe of the Covid-19 restrictions have been lifted. We hope bars and restaurants aren't still restricted to pitifully short opening hours. But if not, we certainly hope a kind of Stockholm Syndrome hasn't set in. Say it with us: "I will one day go for dinner again. I will soon stroll through a shopping centre with a floor space over 400 square meters."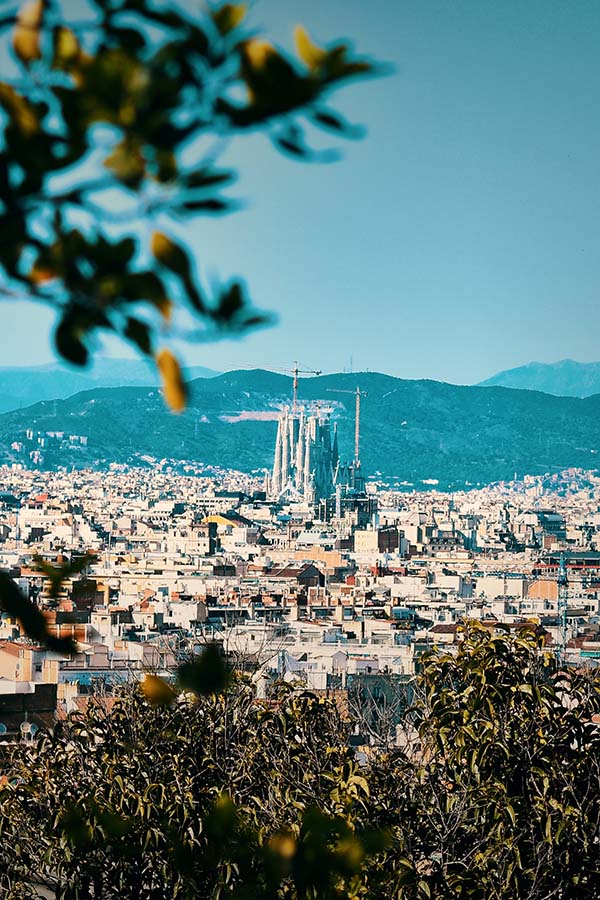 Barcelona has gone through what seems like never-ending 'week-long' lockdowns, with social gatherings set at a maximum of six people, and an almost martial law-like edict that prohibits people on the street between 22:00 and 06:00. Of course, the officers of the law are just doing their jobs, but it's tough to see police officers become party poopers. Strolling across the streets of the city after 10pm to break up groups of people who are having fun must be no fun for the officers, but sadly it's what is necessary in these strange times we're living.
Our children will grow up, unfortunately, with some of their first memories being of the 'Great Plague' that radically altered life from 2020—? These will be the stories they tell their grandchildren: "Back in my day, we couldn't go to the beach… we had to run in place in the apartment while staring at the beach from the balcony." But we've got to get through this; and we will. Keeping body and mind in shape during this pandemic is, however, a challenge; and will require more than exercising in the living room. Even if you're fortunate enough to be able or allowed to squeeze in a run down the track on the beach or a jog through Güell, the overall oppressiveness of lockdowns has an effect which takes its toll.
It's a gorgeous city, has a generally wonderful climate, blessed with near-perfect picture weather all year round, and living in Barcelona provides so many wonderful options for walking, hiking, rock climbing, biking, and other fitness activities. Back in the days when the city was overrun with people, it might have been hard to snag a Bicing bike (if you don't happen to have your own bicycle, remember the annual subscription is lower than 50 Euros, making it an exceptionally cheap method for staying in shape), but these days they're pretty easy to find.
But don't forget about food. Considering these unprecedented times, it's extremely important that you pair your exercise regimen with a diet that takes into account the current physical activity levels you are engaged in. If you're able to get out and rollerblade or jog or swim, perhaps you can enjoy a tad bit more dessert. If you're on a full lockdown or stuck at home with kids or working from home, for example, you will need to modify your diet in accordance with lessened levels of activity.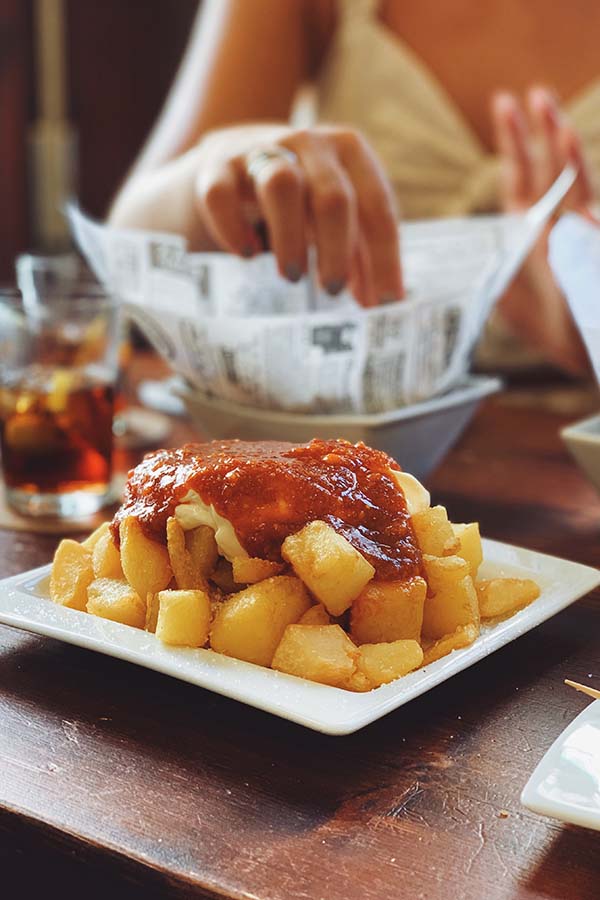 For us adults, the biggest depravation might not be being stuck at home. How many list 'the freedom to eat' as the biggest thing you miss? It's okay to admit it. If you're a foodie like we are, one of the main things you've been craving——and denied courtesy of lockdowns and other virus restrictions——is going out for a decent meal. It's not just about the food. You can cook yourself a delicious home meal.
But going out to a restaurant, wearing clothes that are not pyjamas, and leafing through a menu while speaking with a waiter you perhaps are already acquainted with is an experience. The food at your favourite restaurants simply tastes better and again; it's not just because of the food. It's psychological; the 'placebo effect' or whatever you want to call it.
You get more pleasure from the act of going out and eating. And those lucky enough to live in Barcelona know all too well the pleasures of eating and dining in in this city, where there is an overabundance of excellent options to choose from. Remember how tourists and visiting friends marvelled when you took them for Catalan cuisine the first night, popped over to a restaurant offering indescribably tasty exotic fusion on night two, and then giggled as they fawned over a plate of paella or esqueixada the following afternoon? "What are these called? Tapas? Wow. I love them." Then you blew their mind with some final 'bombas'. 
It's starting to look like we are moving back towards the days when such pleasures are once again part of our normal routine, but until that glorious new back-to-the-future day arrives, we will have to find some substitutes. Many might shudder at the idea but trust us when we say it is now very possible to find pre-prepared, delivered meals that are nutritionally balanced and also actually delicious. 'Meal kit' delivery services, as they're sometimes called, let you choose from menus that change each week. Do a little homework and compare meal delivery providers to find the smart choice for your wallet and waistline.
With modern delivered meals, you actually don't have to worry too much about your waistline; these carefully prepared meals incorporate portion control and stick to diet plans and dietary preferences. There's something for everyone: vegan, vegetarian, gluten-free, dairy-free, nut-free, Mediterranean, meals for diabetics, low carb, high-protein, soy-free, organic and many, many more choices and combination options. Price-wise they are surprisingly affordable, especially when compared with going out.
Some are probably protesting: it's not be fair to compare the two. OK, agreed. But if your options are limited to trying to get yourself and your kids to eat a dinner that was 'quite similar' to yesterday's dinner (because it's actually leftovers) or being surprised on a daily basis by a well-thought out, perfectly prepared, nutritiously balanced, and delicious 'meal kit' … you might want to go with the latter.