Conceived in 2017, The Anonymous Project is committed to collecting and preserving colour slides from the last 70 years; the project's founder, filmmaker Lee Shulman, having bought a random box of vintage slides and fallen head over heels in love with the people and stories he discovered.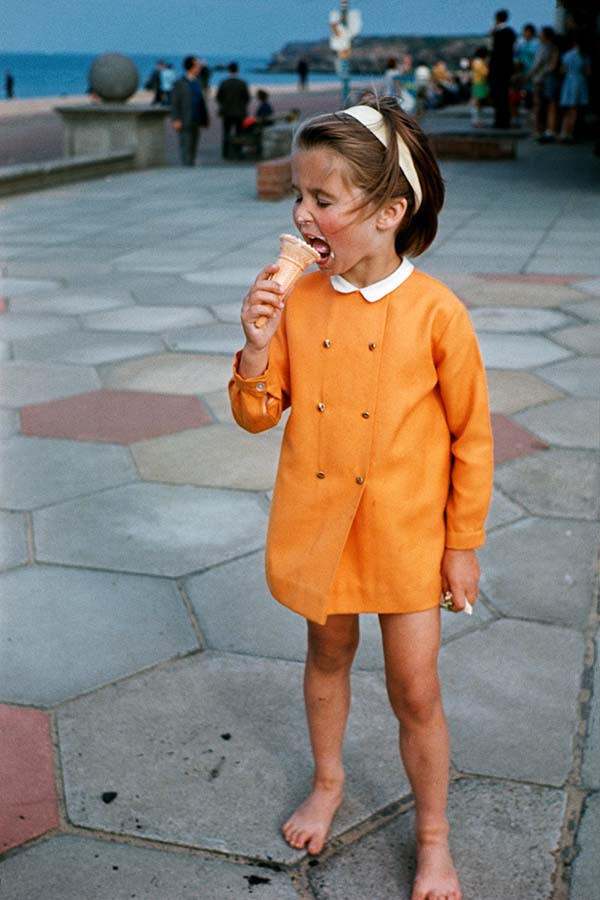 Having decided to give a second life to the moments captured in stunning Kodachrome colour, Shulman's collection now boasts almost 800,000 individual slides. Drawing upon that mammoth collection, The Anonymous Project has published an epic new 192-page hardback book with indie publishers Hoxton Mini Press, the selected images offering a glimpse of Britain between the mid 1940s and '70s with photos of red brick houses, football in the park, trips to the seaside, eating ice cream, and some quite show-stopping old motors; transporting the viewer to a world of possible stories and forgotten memories.
"The story this book means to tell is ripped from time," writes Lucy Davis in her introduction to When We Were Young: Memories of Growing Up in Britain. "It is strange, flavourful, addictive. The first time I looked at it, I did so with my heart in my mouth. The content of the pictures is so familiar, so redolent, of the hydrangea bush backdrops, the car-sheltered picnics and quayside crabbing excursions that feature in my own family albums, that I half expected to see someone I knew staring back at me. In our basic humanity, the book's rhythms and repetitions suggest, we're not all that different from one another".
And that is the beauty of this book: the welcoming nostalgia, the familiarity, the reminder of simpler technology-free times. A much-needed bolt of warmth and togetherness, The Anonymous Project's whimsical archives have been plundered to great avail. Tender and poetic, When We Were Young: Memories of Growing Up in Britain is available now from Hoxton Mini Press.
@hoxtonminipress
@anonymousphotoproject