A Greenwich Village institution moves out east to Long Island City, the most recent opening of Murray's Cheese Shop & Cheese Bar marking the artisanal cheese retailer's first full-service bricks-and-mortar location independent of its Manhattan stores.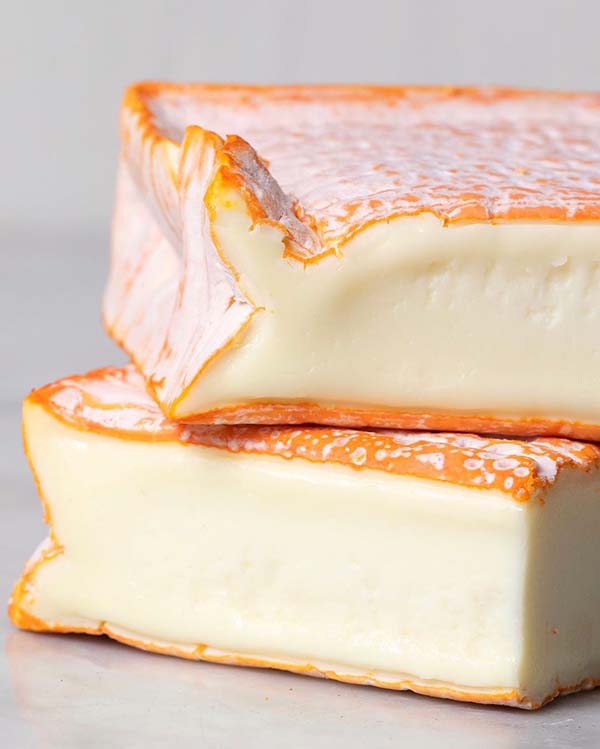 Designed by the interdisciplinary architecture and design firm Rockwell Group, Murray's new outpost boasts a prime corner storefront spot in a new residential development; the space inspired by Murray's state-of-the-art cheese caves facility and laboratory, also found in Long Island City.
An impressive 'cheese library' is the focal point, the rotating selection of pre-cut cheeses sourced from around the world; changing regularly and seasonally to enable even the biggest cheese aficionados to try something new. And with a self-serve model in place, customers are encouraged to explore the goods on offer alongside Murray's trained cheesemongers.
Interiors include light oak, black and white tiles, pendants inspired by the organic drape of cheesecloth, copper and terracotta; all reminiscent of the vats and moulds used to make cheese, with purples, greens, and browns nodding to the ageing process of the produce. A concrete wall divides the retail element from the restaurant space.
With room for 48 people in the restaurant (either at the long bar or tables in front of floor-to-ceiling windows) diners choose from the day's available selections presented in a glass case above the counter top, whilst in the store (with seating for just eight) a more casual vibe is felt; the banquette seating ideal for all-day casual dining and the cheese and charcuterie counter alongside the cheese library tempting enough to lock locals into long and lingering cheese feasts.