Gardening has come a long way. Back in the 1970s it was unheard of that a petal was out of place or a blade of grass untrimmed; a garden was taken very seriously and really was left for the professional gardeners. Every inch of the garden would be regimented, everywhere had its place, and stepping a foot on the grass was deeply prohibited. Over the years, the style of gardening has evolved and has become a much more immersive experience, with less pressure on the immaculate look and more investment on unique practicality and usability.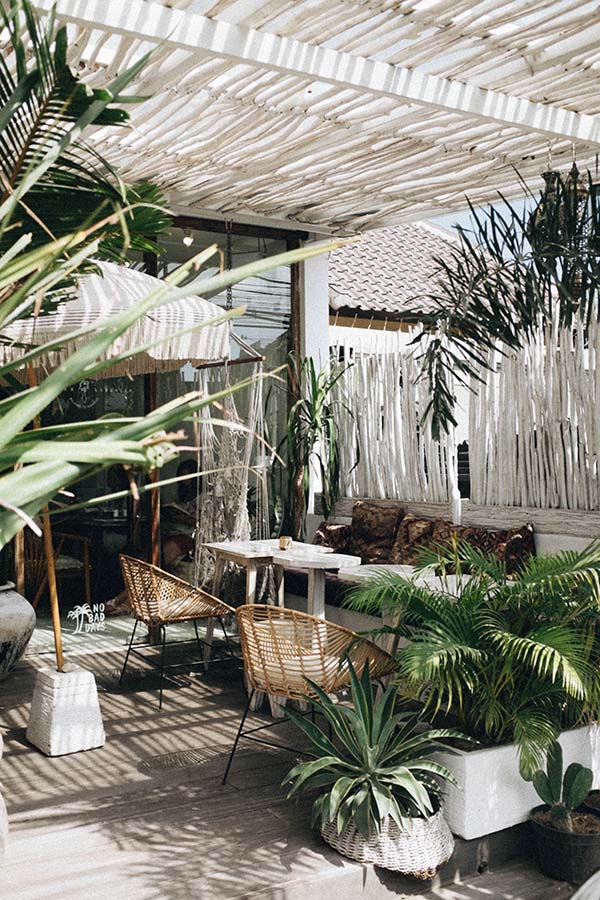 The modern day garden holds a lot of character, they tend to have a sleek, streamlined, and sophisticated style, complemented by the implementation of different architectural features. Simplicity is key. In this instance less is certainly more, with attentions better spent on soft design touches as opposed to vast designs. The power of a controlled and organised appearance emphasises the contemporary style; displaying just how beautiful and remarkable a garden can be with minimal exaggeration.
When marvelling at the appeal of modern gardens, one of the main elements that is most noticeable is the use of paving. A paved space comes with so much more than just functionality, playing with different textures, colours and laying patterns creates a unique atmosphere. Because of this, eye-catching patios are an integral part of a modernised garden design.
Strolling through a contemporary garden can be a glorious affair; by taking note of the subtlety of the colour palettes that are used, it's clear that natural and soft shade are in favour. White and green flora act as a superb base for natural accents and tend to compliment muted paving well. When done successfully, the repetition of patterns in shrubbery, box bushes and delicate trees helps to hold the garden together in a uniform manner provides a stylish appeal.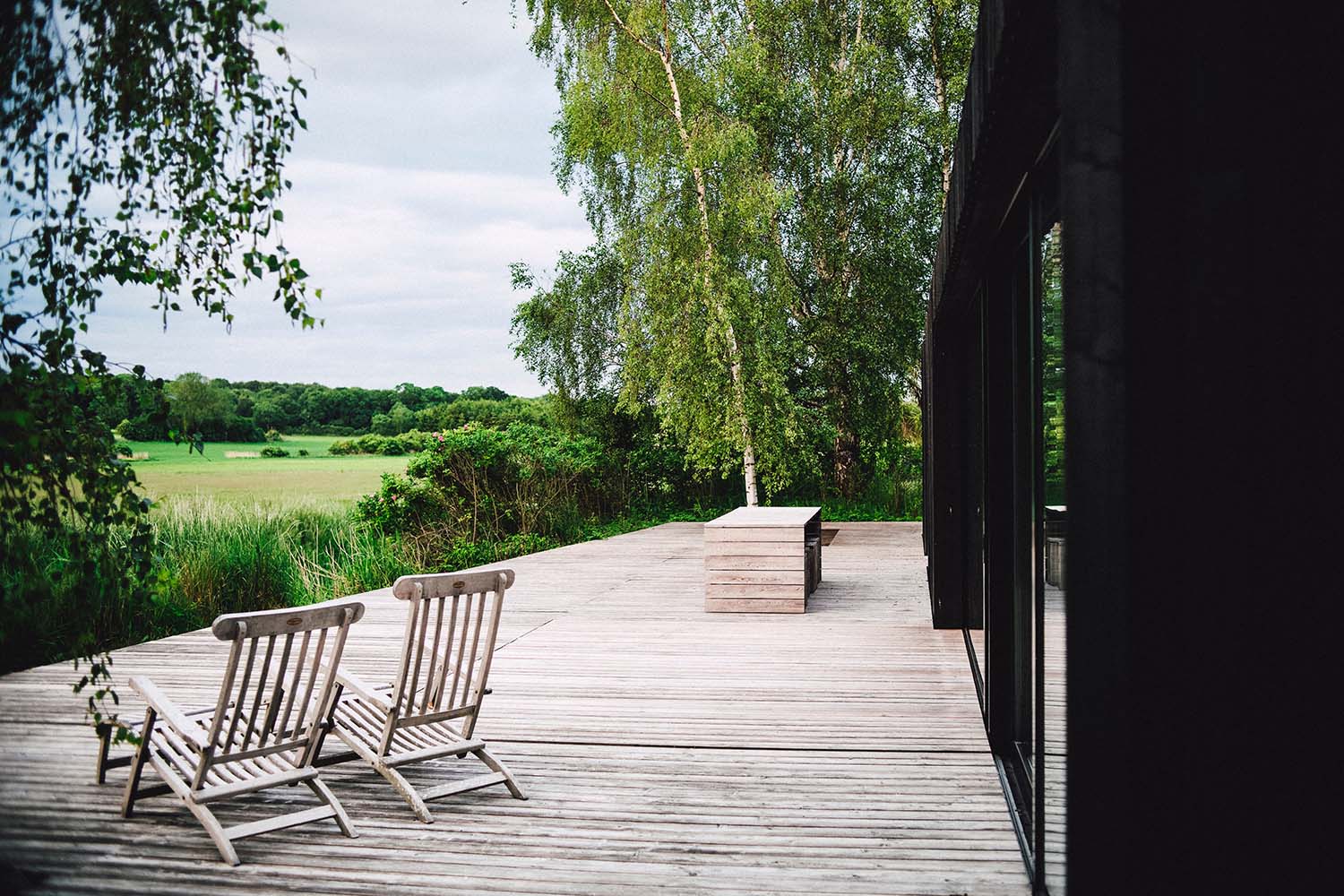 In a time where life truly feels extremely different to any other period for which we can remember, the way that a modern age garden has adapted to new ways of working and living is admirable; many modern gardens have architecture designed specifically with additional living and entertainment space in mind.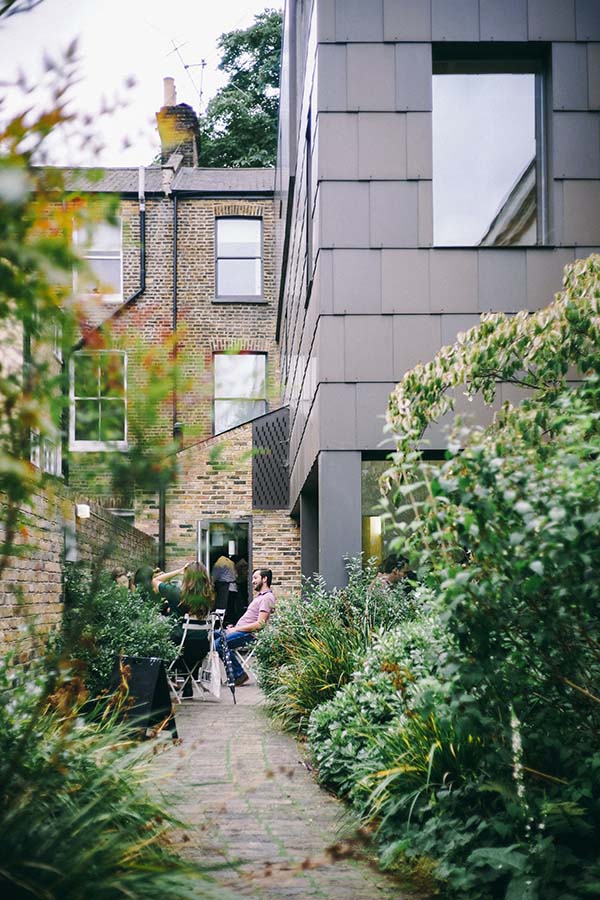 With many a social occasion being held within the parameters of garden life, the more contemporary gardens are inclusive of outdoor kitchens, built-in barbecue spaces and alfresco dining areas. In an even more recent development, modern gardens are looking to stand alone garden offices to provide a dedicated working from home space in the newfound business climate. Perhaps unsurprisingly, these buildings are architecturally modern themselves, with ground to ceiling glass windows and modern technology in abundance.
An outdoor seating area, albeit not a new commodity, is an architectural feature visible in almost all modern-age gardens. Modern patio furniture in the garden creates a refined look, with sustainable pieces proving particularly popular. L-shaped sofas made from recycled wooden pallets are a bold yet practical design solution in order to construct a dynamic social space.
Contemporary gardens ooze tranquillity. Water features are a versatile element of a modern garden and can enhance the overall aesthetic of the space. Tucked away between delicate plants or a centre piece for an exquisite eye-catching display; water features create a calming atmosphere by providing a relaxing audio soundtrack and the division of a fascinating visual illusion to balance out a garden's simplicity.
A modern garden is so much more than a beautiful space for gardening; it's sleek, versatile and offers multiple uses with such low maintenance. Gardens have certainly changed over the years, with most believing these changes have been for the better, with contemporary and low maintenance designs more readily available and usable for all.