With its minimal aesthetics and unique charm, Casa Plenaire looks like the type of escapist architecture you'd find on Greek Islands such as postcard-perfect Santorini and Mykonos. However, conceived by Ch​ild Studio as part of a collaboration with sustainable British skincare brand Plenaire, the secluded seaside space is an imaginary hideaway; the project playing with the ideas of wellness, escapism and reconnection with nature, whilst taking the viewer to faraway lands during times of lockdown.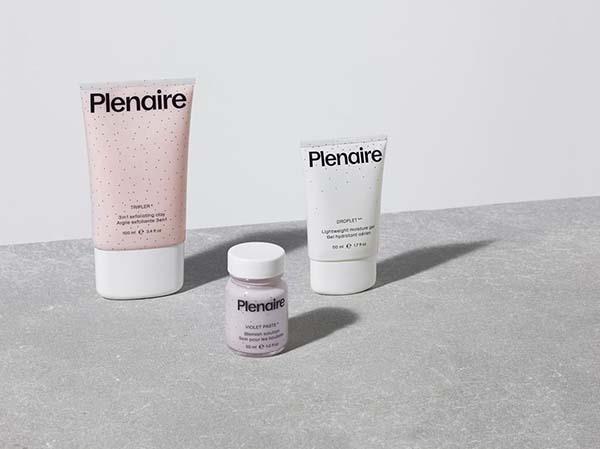 With us all seeking departure from the stir crazy familiarity of our own four walls, Casa Plenaire (deriving from the French meaning 'in the open air') was designed to evoke the memories of a perfect holiday, as Che Huang and Alexy Kos of Child Studio reveal: "born in response to the current uncertain times, where we find ourselves confined to our homes." Keen to explore how architects and designers could collaborate with like-minded brands beyond the limits of the physical world, Casa Plenaire is "an attempt to present our shared inspiration, values, and vision."
The project is made up of a series of cinematic images that depict dreamy sunlit rooms, presenting a lifestyle centred around wellbeing and self-care. A collage-like environment balances a sense of realism and playful illusion whilst the architecture flows freely from indoor to outdoor. Interiors include iconic mid-century pieces by Pierre Paulin, Eero Aarnio, and Greta von Nessen; the virtual statement pieces complemented by nostalgic memorabilia, plants and pottery.
From the circular bathtub to outdoor shower, huge bed to terrace with views over 'the sea', the designers—responsible for London's equally whimsical, Humble Pizza—deliver a different kind of distraction for very different days. If this is all we can expect from travel for now, we'll take it.
@child.studio
@plenaire_official