Ma Khin Café has occupied Valencia's Mercado Colón since 2014, serving up 'Decolonial Asian Food'. From fresh crisp salads and noodles, to a comforting bowl of dahl or steaming pot of mohinga, the restaurant's dishes are rooted firmly in the gastronomic culture of Burma; the local favourite taking its authenticity seriously, celebrating cultural encounters through a menu that encourages sharing and the bringing together of people.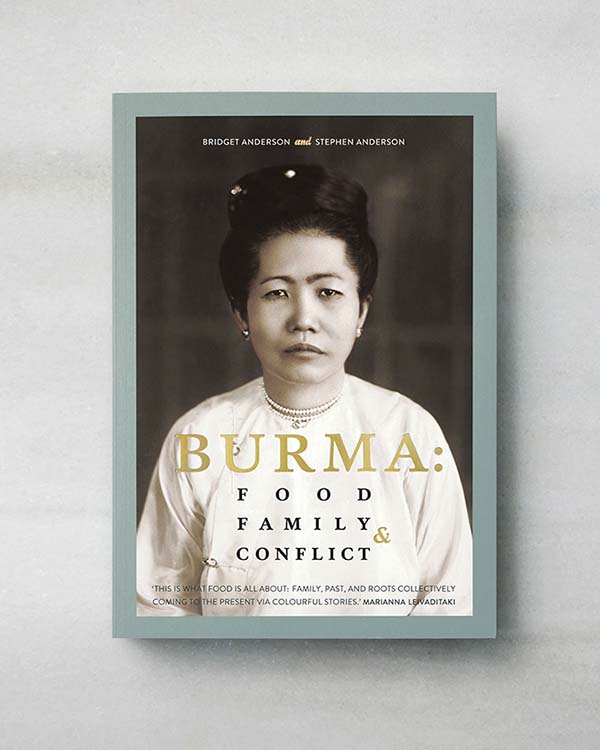 Named after chef and owner Stephen Anderson's great-grandmother, the restaurant pays homage to a strict but fair lady—a person who loved to host, indulge in great conversation, and who loved to eat and cook. And for those who aren't in close proximity to the Mediterranean city (and those looking for food inspiration throughout the coronavirus lockdown), Burma: Food, Family & Conflict is a one-of-a-kind cookbook that combines family stories with distinctive regional recipes.
Written by Stephen and his sister, Bridget—a professor of Migration, Mobilities and Citizenship at the University of Bristol—the book gives its reader a true insight into a country that until recently has been off limits for all but the briefest of visits; easy-to-follow recipes from the Ma Khin Café repertoire accompanying a fascinating tale of real Burmese life, all presented in a beautifully designed paperback publication completed with stunning photography from the country and the Andersons' family photo album.
"A tiffin-time-capsule of the end of empire in Burma," says Channel 4 News Asia correspondent Jonathan Miller, "an epic account told with relish (in this case, lime pickle and mango chutney) through the memories of a much-loved matriarch. Throw yourself into this exquisite culinary and historical adventure. Burma: for so long cast as a recipe for disaster but here, through the prism of one remarkable family, revealed as the golden land that it is, in a daringly original literary and epicurean triumph."
Combining historical research with personal insights, captivating photography and lashings of mouthwatering cuisine, Burma: Food, Family & Conflict offers a singular approach to the traditional cookbook, and is the perfect accompaniment to our prolonged stretch indoors. Discover the family, the country, and the food that fuels them. Brilliant.