Serbian interdisciplinary studio, Petokraka, work on the cutting edge of interior architecture and design—something that has been proven at Fini; a pâtisserie in the country's capital that doubles as a spot for locals to meet up, hang-out and share delicious desserts in a welcoming environment.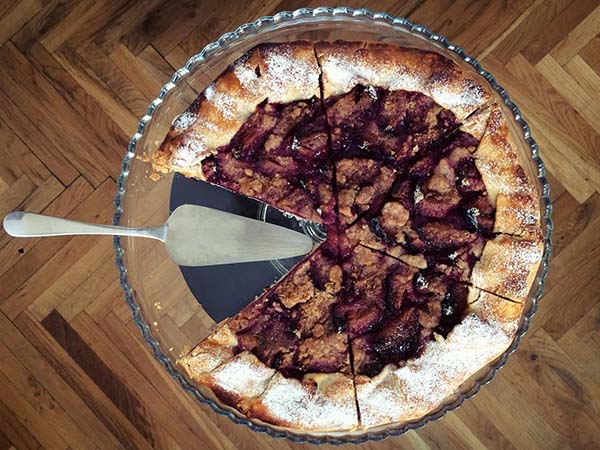 Located in Belgrade's urban neighbourhood, Dorćol—and sitting pretty among both newly-constructed apartment blocks and old arts and crafts workshops—the small site produces some of the city's finest desserts, using quality ingredients to make colourful macarons, cakes and pastries.
Taking the food as inspiration, Petokraka created a delicate space where a hardwood herringbone parquet floor and black marble table tops blend perfectly with a pastel colour palette, beautiful artwork and wooden beams. Lighting appears as though it floats above the customers, who will be sat at custom coffee tables devouring the goodies they've just selected from a glass counter near to the Elektra coffee machine.
A glass-fronted façade encourages guests to enter and, once they have, their eyes will been drawn to the lines of inviting almond, pistachio, vanilla and chocolate treats. One may as well submit to staying a while, as tearing yourself away from Fini is a much harder proposition than you might think.