The budget's been blown and that was on the dress alone. Weddings are expensive occasions, couples typically spending an average of £17,674 on their big day, and whilst it may feel as though the planning (and depleting of funds) is never ending, the average spend in 2019 is actually down on previous years—thanks in no small part to creative thinking and savvy choices.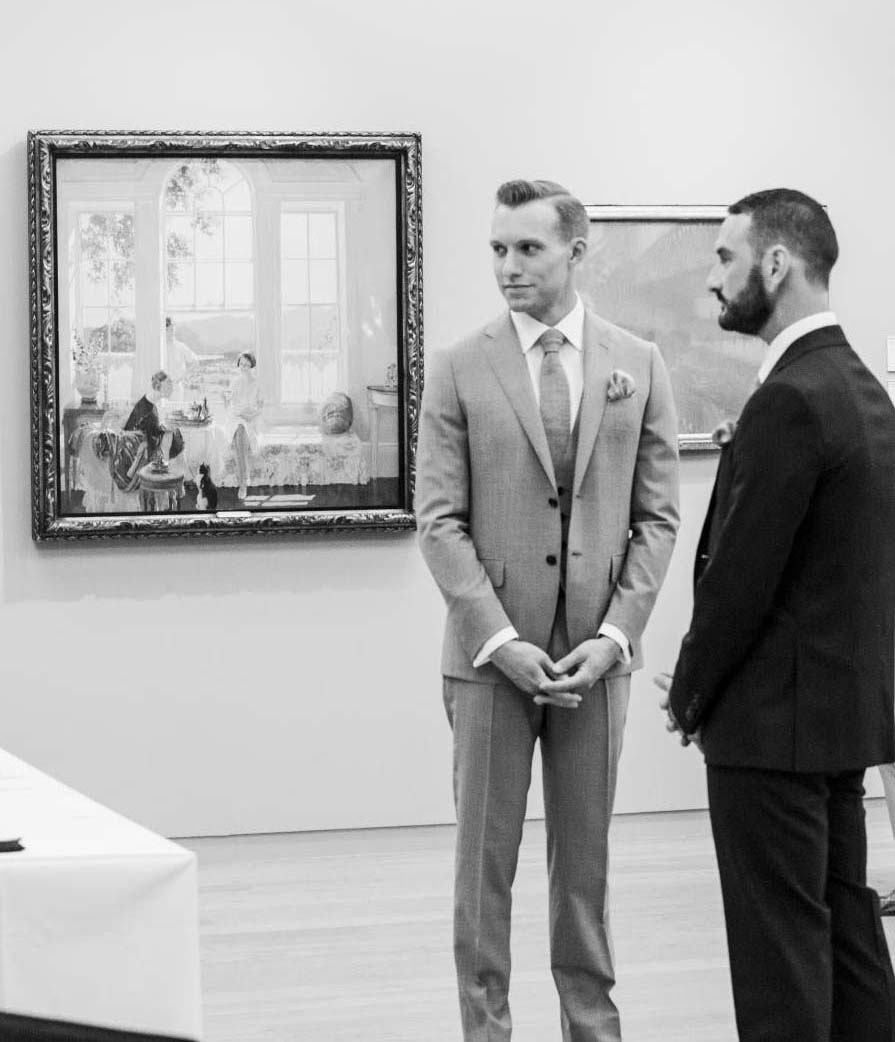 From making your own accessories to searching online for secondhand pieces and opting for weekday ceremonies, there's many a tip for saving big bucks on your big day without compromising on style or taste. However, as less of us marry in religious buildings these days, your choice of venue can have a huge impact on spend and enable couples to select their own style of catering, booze options, decor; massively cutting cuts whilst throwing the celebration of their dreams and one their guests will never forget.
Alternative wedding venues are just one of countless budget-shredding ideas featured in Sunny's guide to wedding savings, and many double up as ideas to heighten the creativity of your big day tenfold.
In Gallery 16 of Manchester Art Gallery, lovebirds can say "I Do" amid paintings by Lowry and Valette, before moving onto the stunning glass Atrium or Gallery Café for an evening of dinner and dancing in mesmerising settings. A 'blank canvas' type of space, couples can really stamp their own character on light and luminous galleries; with the inspiration of surrounding art a creative response to staid wedding venues.
Many style-forward restaurants, cultural venues, cafés or coffee shops can double as events space. Think about a venue that fits you as a couple and get in touch, you might be surprised where your wedding could take place. And, depending on your space of choice, it's going to be a culturally-conscious highly Instagrammable wedding venue alternative; light and airy with the perfect on-trend colour palette, your pastel-hued venue makes a statement about you, whilst potentially cutting costs down by thousands from traditional venues.
Think about it, wherever you hang out, you can potentially turn wedding venue. Craft beer breweries tick all the boxes. They're unique and filled with beer, and who doesn't love to drink at weddings? The perfect spot for couples who like partying, with space for food truck catering, a band and industrial aesthetics … brewery weddings are one of the freshest ideas out there. Airbnb have many eccentric listings, too: think farmland, beachside, city, the list in long. You might have to do some digging around and make sure you get the permissions you need, but ideas like these can be the perfect alternative for your big day.
Social media has become a mine of aesthetic inspiration for all walks of life, and for wedding planners it's no less an important tool. Pinterest makes for a wonderful source, bursting with exquisite photography and oodles of inspiration to help you envisage your dream day. Practical cost-saving ideas are in abundance there too. Making seating from wooden crates to inflatable bars, twinkling outdoor lighting that elevates the romance level to 11; inspired cake alternatives and DIY table decorations … the possibilities are as endless as your imagination.