Providing a compelling and often touching insight into the world of a group of Travellers living underneath the Westway, a two-and-a-half-mile elevated dual carriageway connecting the London Inner Ring Road to the suburbs west of the city, Urban Gypsies offers a rare glimpse at a close-knit community, home to many since 1976 when it became officially designated as a Travellers site.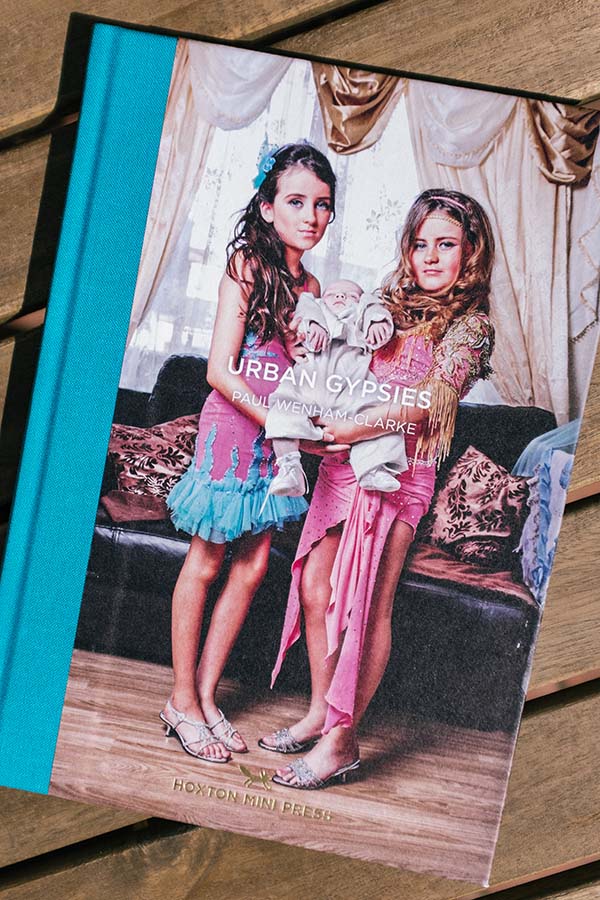 Documented by Paul Wenham-Clarke, a photographer whose work is the result of a desire to communicate social and environmental issues, the 96-page hardback is published by Hoxton Mini Press, with an introduction by Rachel Segal Hamilton. Authorised to capture the series after gaining the trust of respected, long-standing resident Pat O'Donnell, Wenham-Clarke's images show the younger members of the community playing outside their homes under the Westway, and at a host of family celebrations including christenings, anniversaries, birthday parties, and weddings; Travellers typically marrying young and having large families with a stay-at-home wife.
A Professor of Photography at the Arts University Bournemouth, Wenham-Clarke's images show the colourful, sometimes skimpy and often glitzy outfits that us 'gorgers' (a name the travelling community give to non-Travellers) have seen plastered over the television and in the press over the years; this time taken on their terms, delivering a first-hand look into their lives free from prejudice and stigma, and confirming just how strong a community these 'urban gypsies' really have.
With detailed text accompanying the photos, the reader learns about their religion, way of life, and how they don't pose for pictures (smiling only when genuinely happy). Capturing the real story of the private world of a group of Travellers who, despite many attempts to displace them, call a plot of land beneath the A40 London flyover home, Urban Gypsies is a transfixing publication that shines a nonjudgemental light on a group who defy the norms of contemporary culture.
Urban Gypsies by Paul Wenham-Clarke is published by Hoxton Mini Press and is available now from www.hoxtonminipress.com.
@hoxtonminipress
@pwenhamclarke