Since 2010 the Taiwan International Student Design Competition (TISDC) has, through sheer determination, attracted some of the globe's very best creatives, becoming what is now 'the' largest student design competition in the world.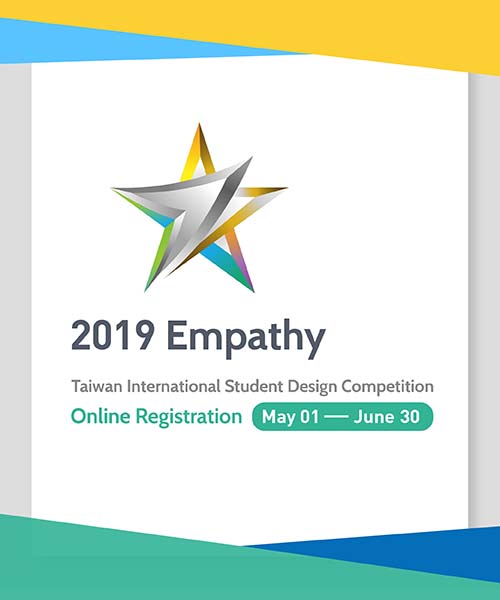 Organised by the Taiwan Ministry of Education and executed by Asia University, the organisers have secured the sponsorship of iSee Taiwan Foundation and Sayling Wen Cultural & Educational Foundation, enabling them to offer some rather handsome perks and prizes to the entrants and winners.
Students can submit work within four categories—Product Design, Visual Design, Digital Animation and Brand Specified (the latter sponsored by Industrial Technology Research Institute)—with the overall theme for 2019's competition being Empathy, which focusses on "seeing things through the eyes of others, putting yourself in their shoes."
Open to those who enrol in senior high school or higher education but are younger than 30 years of age, the awards are intended to encourage an international creative design exchange whilst developing creative design talents and promoting the international image of Taiwan. With 21 prizes up for grabs, totalling up to $160,000 USD, an esteemed jury will select the winners of each category's one Gold and Silver prize, three Bronze prizes, and the coveted Grand Prix. What's more, there's absolutely no registration or presentation fee—meaning all you need is the confidence in your abilities to be able to apply. You can do it.
Attracting an impressive roll call of statistics for the 2018 edition—including 20,833 registration entries from some 66 countries and 895 schools—it's fair to say that the TISDC is highly-recognised, and indeed the most participated international student design competition on a worldwide scale.
Are you a student? Are you under 30? Do you value your creativity? Can you express empathy in an entry that fits within one of the four categories? If so, online registration opens today, it's completely free and is open until 30 June. Do yourself a favour, visit www.tisdc.org for all the information you could possibly need and register now. Good luck to all.