Miles Aldridge's photography buzzes with glamour whilst crackling with an undercurrent of disquiet. It is kaleidoscopic and hyper-polished, dizzyingly fashion mag but touched with suspenseful noir—his models beautiful and soaked in perfection, yet cause restlessness with vacuous expressions that stare beyond the viewer. In short: each solitary image is loaded with cinematic levels of storytelling.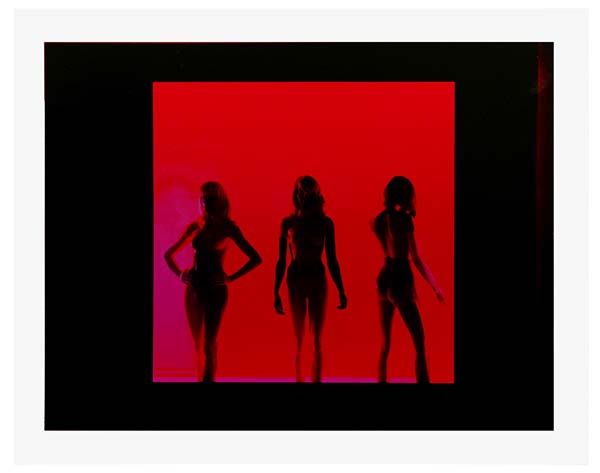 "In his work," comments art critic, Michael Bracewell, "the tension of film noir conflates with pop and post-pop vibrancy; what could be tableaux of science fictional erotica mingle with a hyper-stylised account of domestic British vernacular; the visual language of a mid-twentieth century centrefold pin-up articulates icily depersonalised desire." Surreal and always brilliant, Aldridge's reputed photography is accompanied by some rare preparatory drawings in Screenprints, Polaroids and Drawings; a current exhibition at Zürich's Christophe Guye Galerie.
A new large-scale screenprint, Tan Lines, is billed as his most ambitious yet, and encapsulates the Londoner's knack for subverting cinematic tropes with modern domestic despair—hyper-glossed and tinged with irony, it's a perfect example of the sort of unnerving beauty that Aldridge knocks out of the park time and time again. Elsewhere, previously unpublished works including Polaroid studies let visitors in on the techniques and processes behind his subtly menace-laced scenarios of glitz and kitsch.
"I think that a fictional mise-en-scène can be more truthful than documenting reality," reveals Aldridge, "especially in an age of fake news." Screenprints, Polaroids and Drawings is showing now until 4 May at Dufourstrasse 31, Zürich.
@christopheguyegalerie
@milesaldridge