Upon arrival at 2060 The Newton Hostel & Market, guests are greeted with some very specific messaging accompanied by a drawing of an apple: black text against a white background reading 'welcome to the end of the world'. A nod to a certain Mr Isaac Newton's theory and a call to 'live everyday as if it's your last', this is a Madrid hostel quite unlike any other.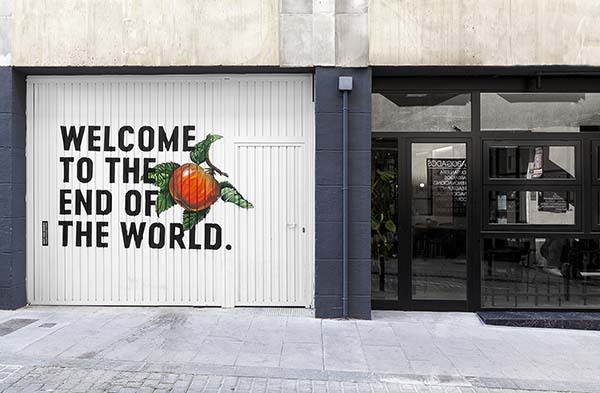 A place for the curious—be they travellers, explorers and adventurers or simply Madrileños—2060 The Newton fling open their doors and arms for those who are willing to live life in the here and now. With 200 beds in 27 rooms, the hostel is located on Plaza Tirso de Molina—close to Mercado San Miguel, Plaza Mayor, and Puerta del Sol.
Guest rooms, furnished with bunk beds or singles, are minimal yet modern, the heart of this six-storey property being its common areas; especially the rooftop bar with sweeping views of the Spanish capital, and the small but perfectly formed spa and sauna.
An urban oasis where you can share, enjoy and celebrate life with friends and strangers. Be that over a beer, a bike ride (a rental service is provided for those who want to discover Madrid on wheels and extend the life expectancy of the world), or in your dorm, 2060 The Newton Hostel & Market have struck the perfect balance between fostering relaxation and sleep whilst reminding its guest that every day counts. And for those that dare forget that for a second, a quick tour of the venue and its stark messaging will serve as a stern reminder.
Our favourite quote: Love more, start hugging like an octopus.