The house parties of your youth: grandmother's best china turned to dust, the rough kids from the estate arriving uninvited, 'dubious' odours from behind the garage, soiled sheets, "did you see what Ian did in Debbie's wardrobe", scandalous amounts of cheap booze and singing '80s songs until your lungs rupture.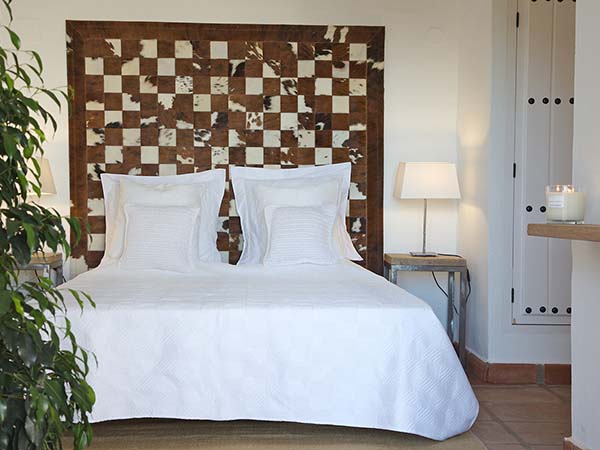 The house parties of your adulthood: roll-top baths, swimming pools, hot-tubs, organic meats on the barbecue, bloody marys with brunch, 300 thread count sheets, "I can't believe you just mixed the Chablis and the Riesling", scandalous amounts of expensive booze and singing '80s songs until your lungs rupture.
The sands of time pass, but internally it can feel like very little has changed at all. Aches aside, you don't really feel like a different person—you certainly don't behave like one—but try explaining your predisposition for the finer things in life to your teenage self, try explaining why you covet fancy Egyptian linen more than you do the latest trends, why you're more inclined toward a rare single malt than an After Shock. Your bad singing and excessive drinking may have persisted, but your tastes have transcended those of your younger you. And that's exactly why people like Big Domain are helping you find luxury large houses to make the dream parties of your adulthood a reality.
With more than 500 homes in locations throughout Europe, Big Domain have been working since 2003 to take the hassle out of finding a venue to make your special occasion unforgettable; curated houses backed by a dedicated team with travel at their heart. If you're looking to roll around an extravagant château or live like a lord in a classic stately home, bling it like Bond on the Alps or get away from it all in a Spanish farmhouse retreat (but still sing '80s songs until your lungs rupture), these guys have got you covered.
Looking for inspiration? Here's our pick of the ten most decadent party houses for your big occasion.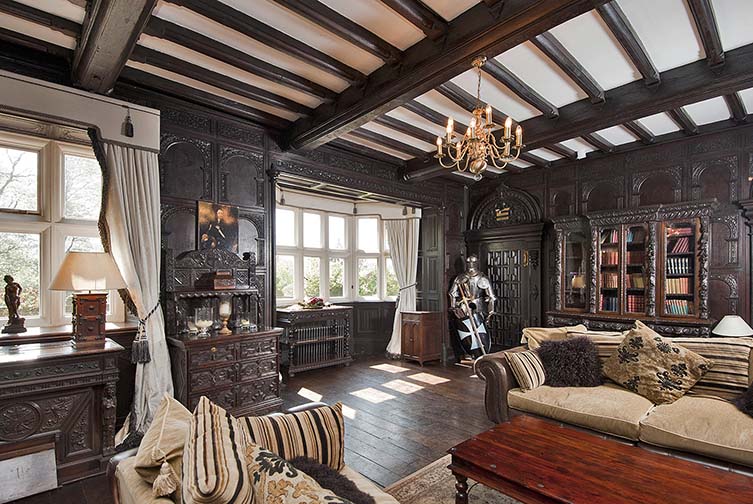 The 'look at my moat' castle carousal
Blythe House, Caverswall, Staffordshire: You can bring 21 of your nearest and dearest along to this early 17th century mansion built within the walls of a 13th century medieval castle. Complete with its own moat (yes, a moat), Blythe House is opulence unrefined, an it's-my-party-and-I'll-have-a-court-jester-if-I-want-to blast of wanton decadence with suits of armour, wood-panelled walls, and bookcases that look like the gateway to a secret world. If you want your milestone birthday to be the talk of the millennium, there can be few more regal statements to make. Charge your chalices and say cheers to unbridled self-indulgence.
Party tip: the castle's courtyard offers an unrivalled setting for a BBQ. Don't spare and go the whole hog.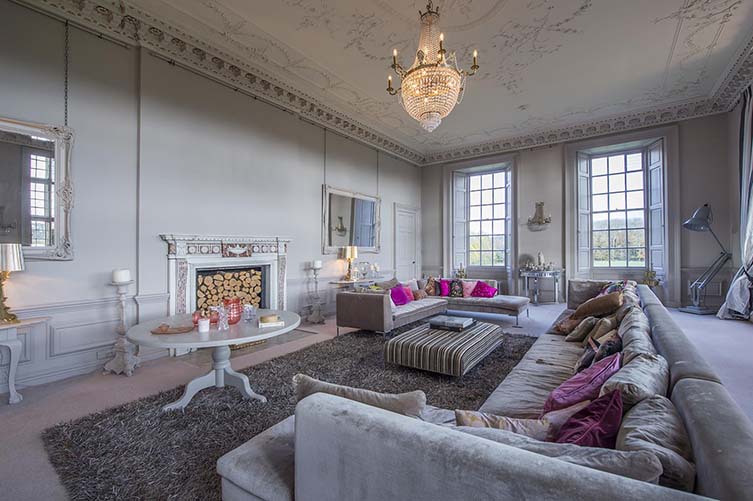 The 'footballer bought a stately home' shindig
Derwent Hall, York, North Yorkshire: Built by Sir William Bamburgh in c.1610, this Jacobean country house has undergone a remarkable contemporary restoration, its imposing rooms now home to stylish decor and state-of-the-art technologies—luxury hotel-style roll-top baths, design details and a games room with billiard table add to the urban feel brought into this 80 acres of peaceful North Yorkshire countryside.
Party tip: a full butler service ensure this VIP experience, straight from the pages of Hello, will get off to a flying start.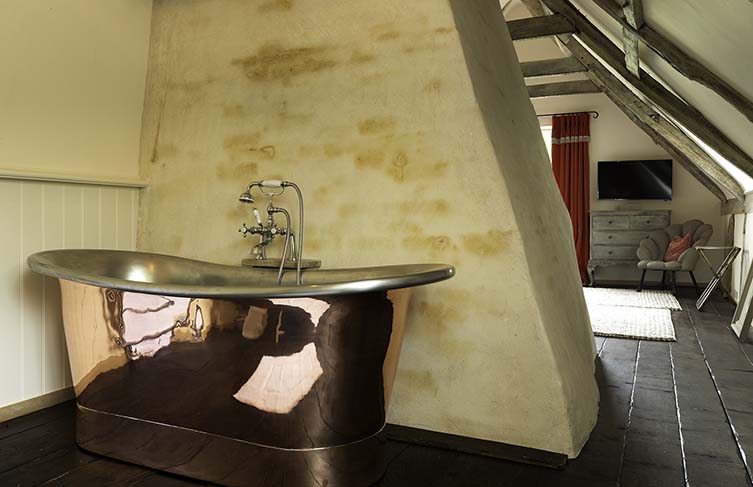 The classic English fete
Pink Cottage, Suffolk: This pink-hued paradise allows for optimum belting out of 1980s classics, being set within a vast 4,500 acre estate. With its Norfolk Reed thatched roof and original wooden beams coupled with design-conscious contemporary interiors, this 12-person cottage is the perfect party house for style-savvy hell-raisers in search of mindful disconnection—beautiful free-standing baths, barbecue facilities, a hot-tub, and open fire ensuring this celebration will be one to remember.
Party tip: there's a tennis court for competitive partygoers but, given this cottage's classic English style, don't forget those Wimbledon whites.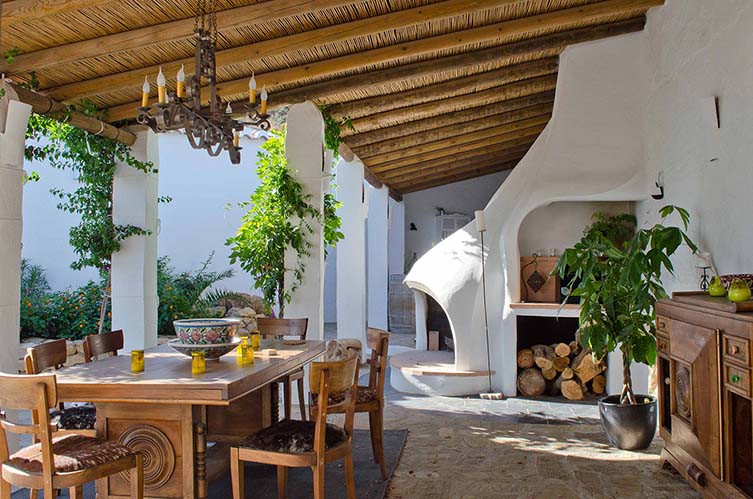 The 'seriously, don't bother me' Spanish sojourn
Spanish Farmhouse Estate, Malaga, Spain: For groups of friends united in a love for the finer things in life, this remote Spanish farmhouse is drenched in whitewashed rustic Andalucian charm with contemporary flair and an artistic edge thrown in for a measure of bolthole perfection. Long days baking by the pool can be followed by gallons of local wine washing down your nightly barbecue; the sun setting as you take in the last of those mesmerising views across the sparkling Mediterranean.
Party tip: licensed masseuses and beauticians can be booked for spa treatments by the pool. Because, let's face it, you'll not want to leave this slice of heaven.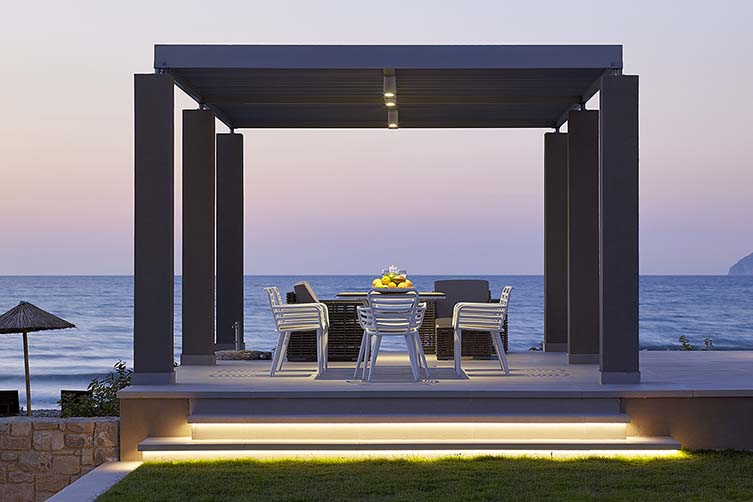 The big fat Greek gathering
Kissamos Bay View, Crete, Greece: A blissful complex of three interconnecting villas sleeping up to 14 guests, panoramas of the Cretan coast unfolding from a pair of decadent infinity pools, this is an architect-designed Garden of Eden for sun babies, design fans, and groups of friends looking to get away from it all. The small seaside resort of Kissamos—with charming seafood tavernas, bars, and boutiques—is on hand for those capable of dragging themselves away from this paradisiacal party house.
Party tip: Just. Do. Nothing.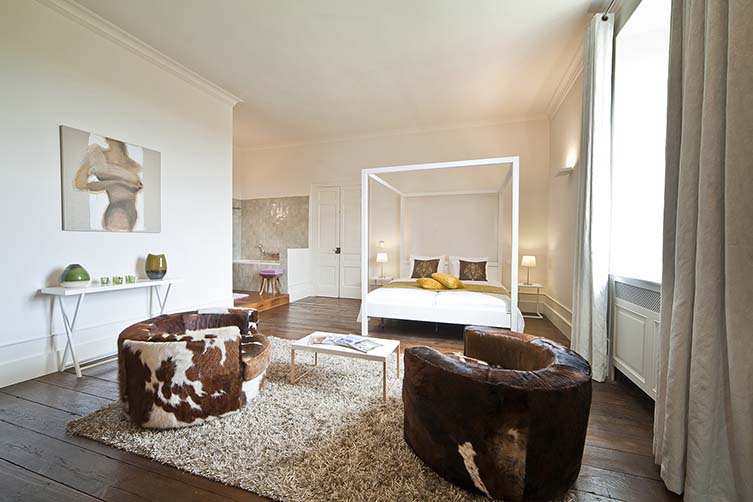 The French fashionista's fiesta
Fleur de Lys, Dordogne , France: Félicitations fashion fans, this en vogue historic country house is resplendent in glossy mag style and glamour, with cutting-edge design features, original oak floors and contemporary twists throughout. Accommodating up to 16 to party by the pool on long summer's days in the Dordogne, this is the à la mode party house for fashionable friends and family.
Party tip: leave the unicorn pool floats at home, this is a home for those who keep one eye fixed upon next season's trends.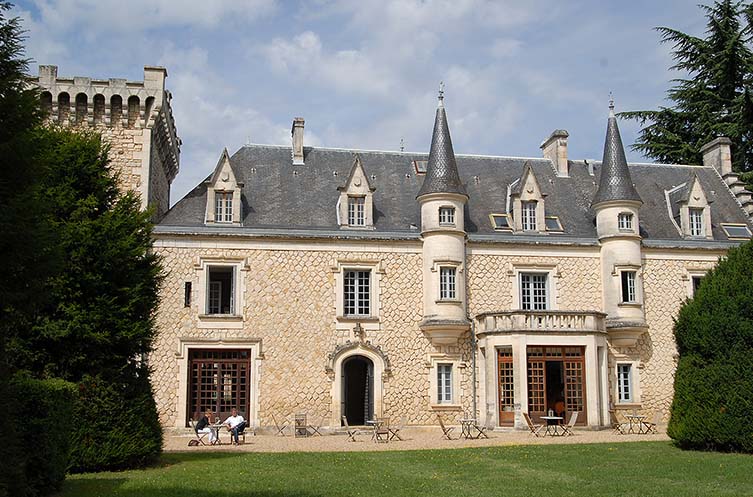 The chic Château soiree
Château Grandoise, Charente, France: featured in a flurry of international design and travel magazines, this historic château brings classic elegance and contemporary edge together amid give acres of private grounds. With an exhaustive list of amenities, vast soaking tubs, and its own swimming pool, party animals and those in search of seclusion can come together in this lavishly-appointed home in southwestern France.
Party tip: with a U.S.-style pool table, private cinema with nine-foot screen, and a private football pitch, this is a fun-time house for big kids who want to party in style.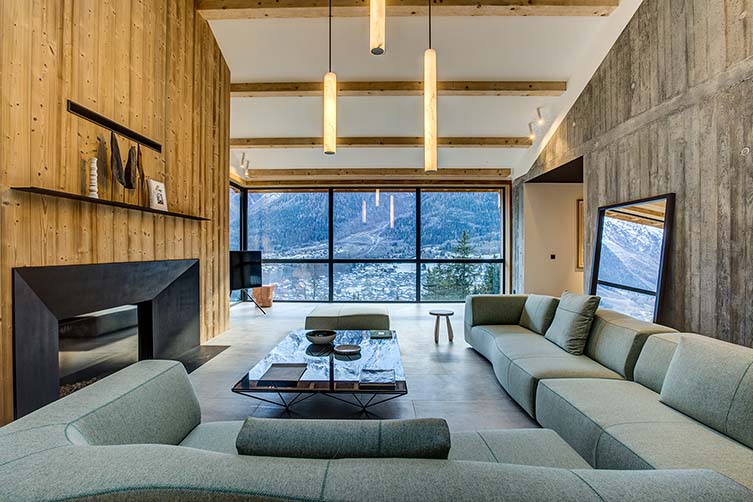 The après ski socialite's splurge
Champagne & Ice, Chamonix, France: few places deserve their 'legendary' status as much as this affluent destination on the mighty Mont Blanc—and there's something of the legend of James Bond about this staggering alpine villa with panoramic views, swimming pool and spa facilities. If you've a group of friends eager to pop the Cristal in helping you celebrate your special occasion, this is the decadent party house of your dreams.
Party tip: this monumental mountain retreat boasts a 13,000m2 garden with BBQ area, meaning you don't necessarily need to serve you party on ice—those exceptional views are a year-round treat.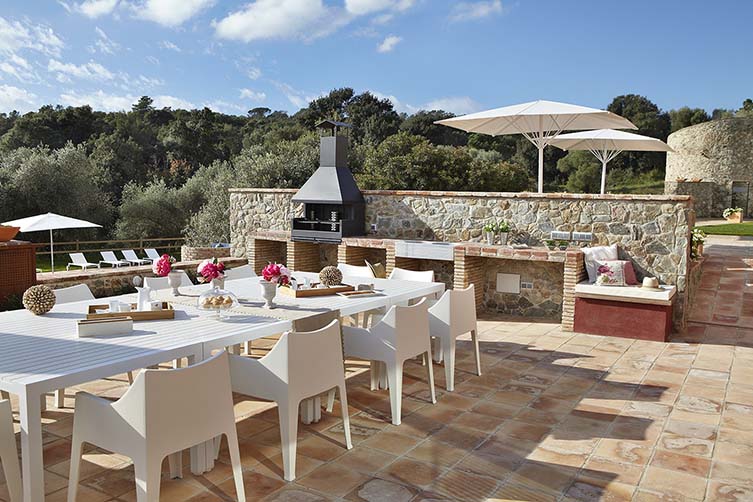 The Catalan farmhouse festivities
Luxury Manor House, Costa Brava, Spain: For those looking for something more rustic without scrimping on luxuries, this 14th century Catalan farmhouse—with outdoor and indoor swimming pools, spa facilities and tennis court—offers easy access to the Costa Brava's most spectacular beaches, hidden coves, and magnificent seafood restaurants.
Party tip: take a day trip to Cadaqués just an hour up the coast and the humbling rocky peninsula of Cap de Creus, which informed many of Salvador Dalí's most famous works; the surrealist having lived in the town which also welcomed prominent artists such as Pablo Picasso, Joan Miró, and Marcel Duchamp.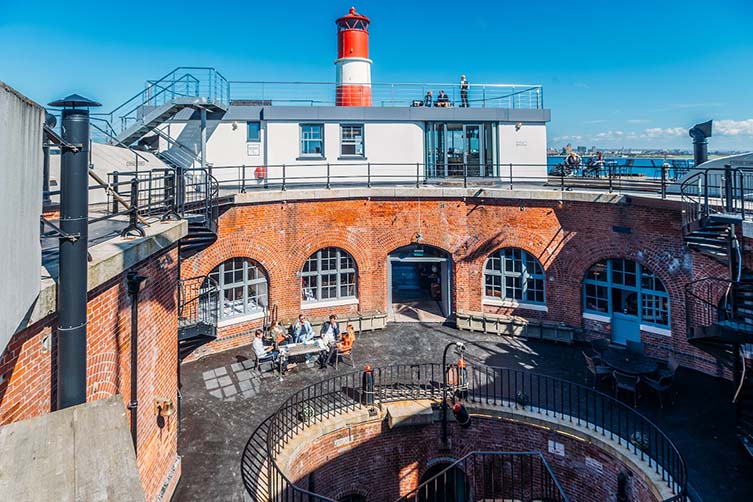 The barmy ball on a perverse private island
Sea View, Portsmouth: Can anything else scream party decadence louder than hiring a private island? And what if that island was a historic manmade sea fort constructed in 1878? Only the most eccentric party animals could throw their bash in such offbeat surrounds—with luxury rooms, bars, restaurant areas, and all the mod cons replacing the utilitarian living quarters of soldiers guarding Portsmouth's dock, this house will guarantee your party goes down in history.
Party tip: party in singular style during the summer months and enjoy the fort's roof terrace, where you will find a sun deck with hot pool, sauna, and fire pit.