It's been called the next gold rush. And with a study suggesting that the United States's legal marijuana industry could generate $40 billion in economic impact by 2021, that's not an understatement. With more than 400,000 new jobs predicted in the same time, it's no surprise that cannabis legality is gaining ground state by state. Internationally too.
The UK government recently relaxed its laws on prescribed cannabis medicines; whilst Canada (where one can now get weed delivered to their home) and Uruguay have fully legalised recreational use—countries like Spain and the Netherlands have all but decriminalised the substance, and its sale is tolerated at licensed establishments. Gold fever is raging.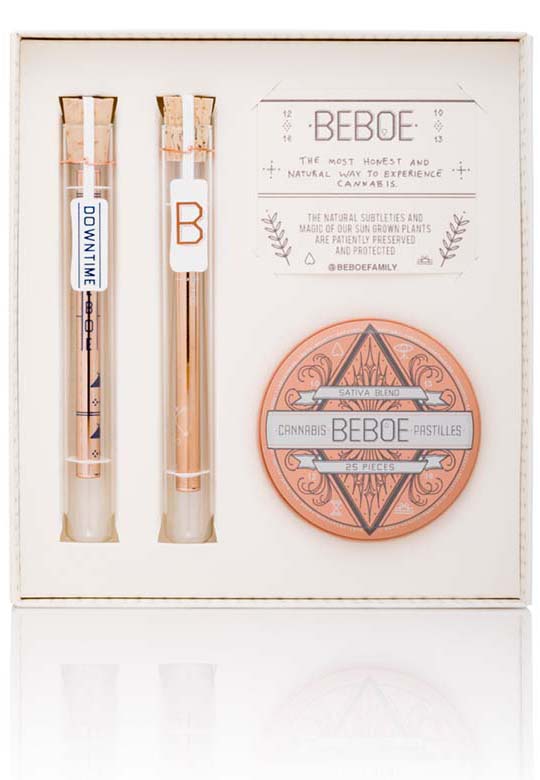 The U.S. may have seen an explosion of related products hitting the market—we've got 'the Hermès of marijuana', Beboe; Snoop Dogg packaging up bud like an artisanal tea; and hi-tech 'vaporizers' allowing those new to cannabis to consume it with discretion and without the harmful effects of traditional burning methods—although stricter regulations around the world means the rush for these particular products might have to wait. Medicinal marijuana is legal in most states, so, if you want to get a medical cannabis card in West Virginia, for example, you can do so quickly and easily online from the comfort of your home. But that doesn't mean all that comes from the plant need be overlooked. From pet shampoos to gourmet marshmallows, one cannabinoid (the naturally occurring compounds found in the Cannabis sativa plant) is in rapid ascendency. With this corner of the cannabis industry slated as being worth $1-2 billion dollars already, the CBD rush is real.
But what the hell is it?
Studies showing that CBD can help treat all from chronic pain to cancer, Parkinson's to epilepsy, there's a sense that this naturally occurring compound is a long-lost wonder drug. But then it's not really a drug at all. At least not in the Cheech & Chong sense. Here's the thing: the two most prominent compounds found in the cannabis plant, tetrahydrocannabinol (THC) and cannabidiol (CBD) are somewhat of a Jekyll and Hyde—CBD the zen-like calm to THC's manic mind-altering effects. In fact, cannabidiol doesn't feature greatly in strains of recreational cannabis, growers favouring the Summer of Love stoner, THC.
While the latter can give users the infamous edginess that leads to paranoia, the former is a calming proposition that can temper the negative effects of THC. Which is why vendors like Diamond CBD are selling everything from CBD vapes to honey, and why this miracle compound is being hailed as the next big thing for the wellness industry.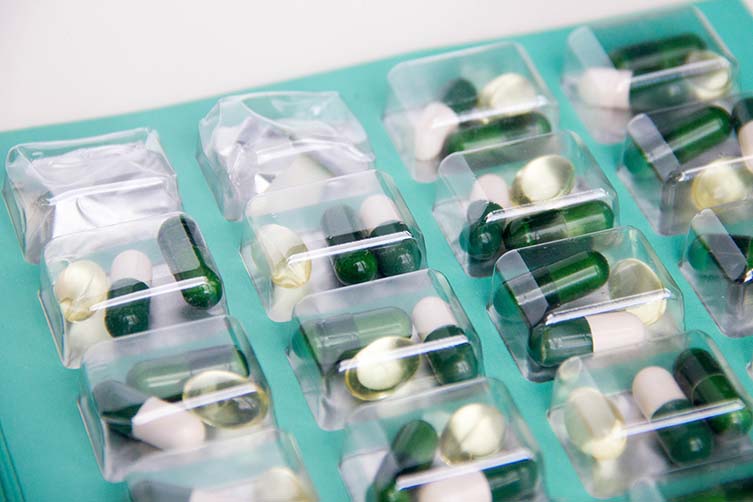 A major player in the market, Diamond CBD's products are legal across all fifty states and are produced with federally-legal cannabidiol—working with farms from Kentucky, Colorado, and Scandinavia, their non-GMO organically-grown plants are manually selected with strict precision, and use 'Supercritical CO2 Extraction' in order to retain the naturally occurring beneficial molecules from the plant.
Again, it's not typical 'head shop' fodder on sale … CBD making waves in wellness, expect products like 'The Pain Master' CBD cream, designed with athletes in mind, and approved by NFL Hall of Famer Lawrence Taylor. There are relaxation shots, 'daily boost' oil drops, and your four-legged friends needn't miss out on the action—bacon flavour CBD supplements available, because stress, anxiety, depression, and pain don't only affect humans.
Acutely aware of the confusion that surrounds cannabis's two most prominent cannabinoids, Diamond CBD have also put together extensive educational resources. Whilst their CBD education centre is a comprehensive guide that clears up common misconceptions, dives into the science behind the calming compound, and the conditions it can alleviate, their I am CBD, I am THC video series is a tongue-in-cheek campaign that spoof Apple's iconic Get a Mac adverts that ran from 2006 to 2009—busting myths with a side order of humour. And choosing to adopt the strategy of one of the world's most famous brands is a device that should not be overlooked; CBD is no longer an underground concern, the mainstream is taking note.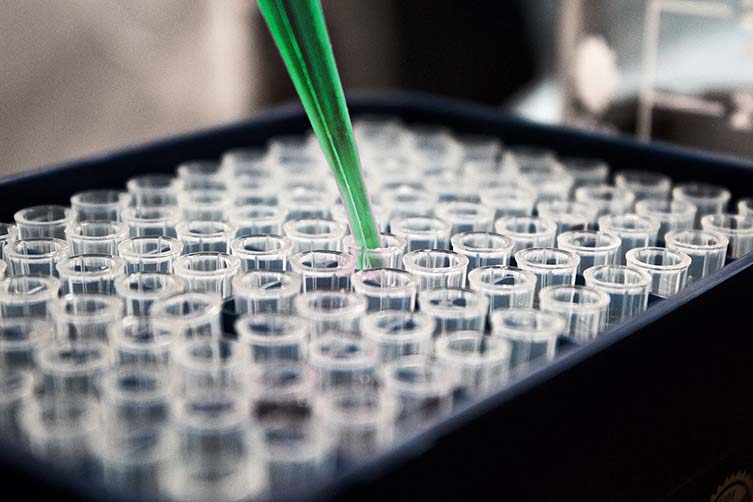 "Along with many others in the beverage industry," announced Coca-Cola in a September press statement, "we are closely watching the growth of non-psychoactive CBD as an ingredient in functional wellness beverages around the world. The space is evolving quickly." Different types of machines have recently been released which makes cannabis products at home, for example, you can make cannabutter with just a few steps with a cannabutter machine. Another widespread cannabis product is soft drinks. The first CBD infused soft drink has been released by UK's Botanic lab whilst California-based hemp CBD beverage Vybes was launched as the result of its founder Jonathan Eppers using cannabidiol to cure "debilitating anxiety".
There may be continued confusion around what exactly it is, but preconceptions are changing—as the United States's march toward a legal marijuana industry continues, stereotypes are being shattered, stigma is in decline. Weed's image is altering dramatically. Whether for pharmaceutical applications or not, there is an increasing desirability for cannabis and its byproducts.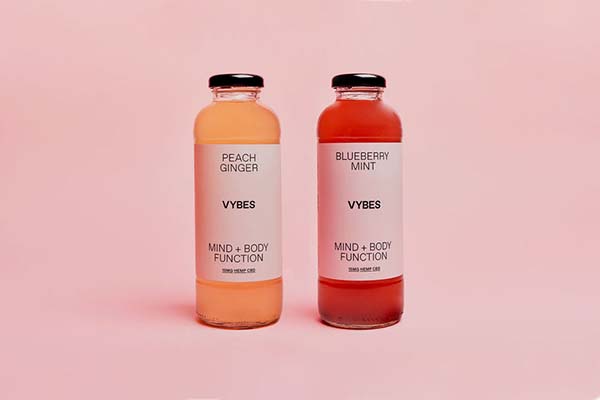 Perhaps what's most confusing, is why the stigma was there in the first place. Cannabis use dates back to the birth of agriculture; Mongolians and Siberians actively growing and harvesting the plant as far back as 12,000 BC. The ancient civilisations of Asia; India; Egypt; Greece … long before modern scientists would identify cannabidiol (CBD) to be cannabis's therapeutic compound, the ancient world were using the plant to combat countless diseases and disorders. As the CFAH article, Hemp Gummies vs CBD Gummies: What's the Difference?, explains: "Hemp has been widely used for its nutritional content for thousands of years."
Its prohibition came at a time when the international community was hastily outlawing other natural substances like poppy and coca—that it was banned in places like Mauritius (1840) and Singapore (1870) some half a century prior to the United Kingdom (1928) offers some hint at exactly why.
Western pharmaceutical companies might have been free to profitably sell opiates and cocaine based on the same plants the elite were outlawing, yet the culture of the indigenous people they ruled over was increasingly criminalised. Whilst suggestions have been made that American prohibition was politically motivated following the Mexican Revolution, an industrial conspiracy to corner the hemp market even mooted, it is the colonialist sensibility of the west's authoritative rule over indigenous people—and to that extent rife racism in the U.S.—where the real, pitiful story of cannabis prohibition lies.
Once outlawed, the stigmatising of the poor was a natural conclusion. In a time when the culture war is more prominent than it has been since marijuana's prohibition, a revolution against these notions is a welcome proposition.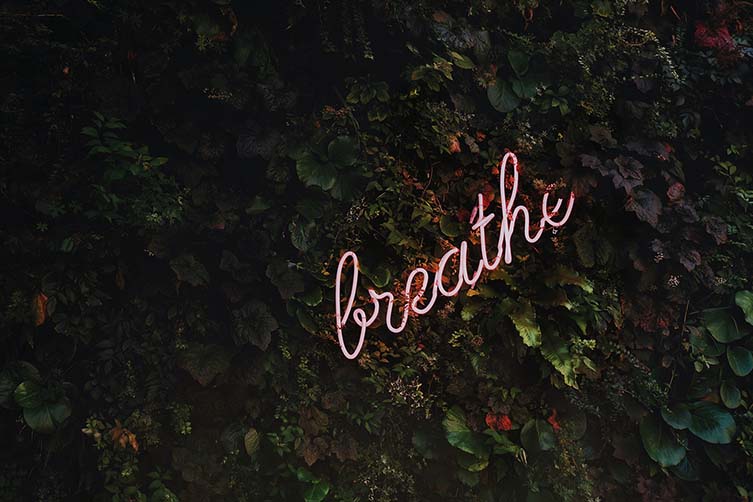 Which brings us back to today, and an age where understanding of cannabinoids and their effects is greater than ever—huge amounts of research having been undertaken for a rapidly growing industry. The actual science behind exactly how these compounds work is heavy stuff. It's a case of neurotransmitters, receptors like TRPV1 and 5-HT1A, ion channels, serotonin, and endorphin. And an awful lot more. What's most important is that study after study has shown that the effects are real.
"At lower doses, it has physiological effects that promote and maintain health, including antioxidative, anti-inflammatory, and neuroprotection effects," confirm Kerstin Iffland and Franjo Grotenhermen in a paper on cannabis and cannabinoid research. "For instance, CBD is more effective than vitamin C and E as a neuroprotective antioxidant and can ameliorate skin conditions such as acne."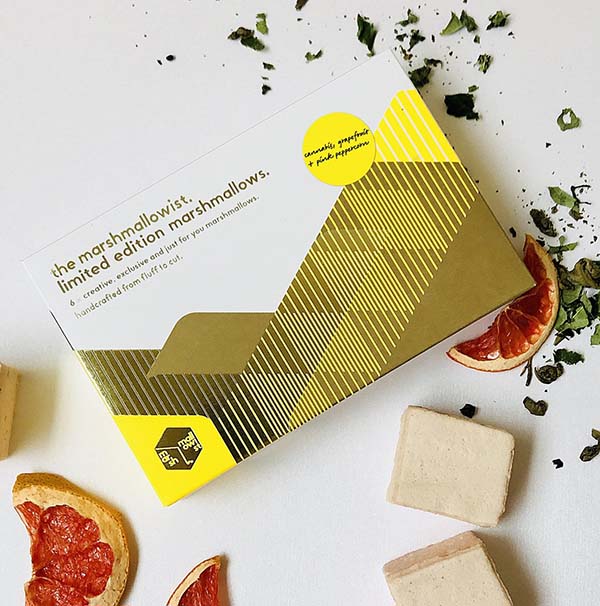 It's these very real effects that have CBD oil become one of the sector's most talked-about products. Sure, we have The Marshmallowist's limited edition Cannabis, Grapefruit + Pink Peppercorn flavour marshmallows (that have been dubbed 'the millennial version of After Eights') supremely luxe skincare brands like CBD of London, and even a CBD-infused craft beer, but CBD's most significant incarnation is one free from gimmicky consumerism and Instagram culture.
CBD oil is the everyman face of a life-changing natural product. A non-narcotic pain treatment and natural relaxant, a product capable of relieving anxiety or insomnia, capable of reducing seizures or acting as an antipsychotic … a product simply to make you feel better. It's easy to understand the hype that surrounds developments in the realm of cannabidiol.
Whatever occurs with the changing face of cannabis itself, declining stigma surrounding the plant and its effects is only a positive thing for the growing understanding around the cannabinoids it is composed of. While the recreational use of THC remains a lifestyle concern (those affected can get treated with Desert Hope), the proliferation of its calming Dr Jekyll is one of health and wellness; a genuine matter of improving wellbeing. Its healing and therapeutic properties might date back to ancient civilisation, but CBD's moment is now. Time to join the gold rush.