Paid Content is British photographer and director David Stewart's latest body of work; released as both an exhibition and stylish 160-page publication packed with images in the surreal and humorous large format photography he is famed for.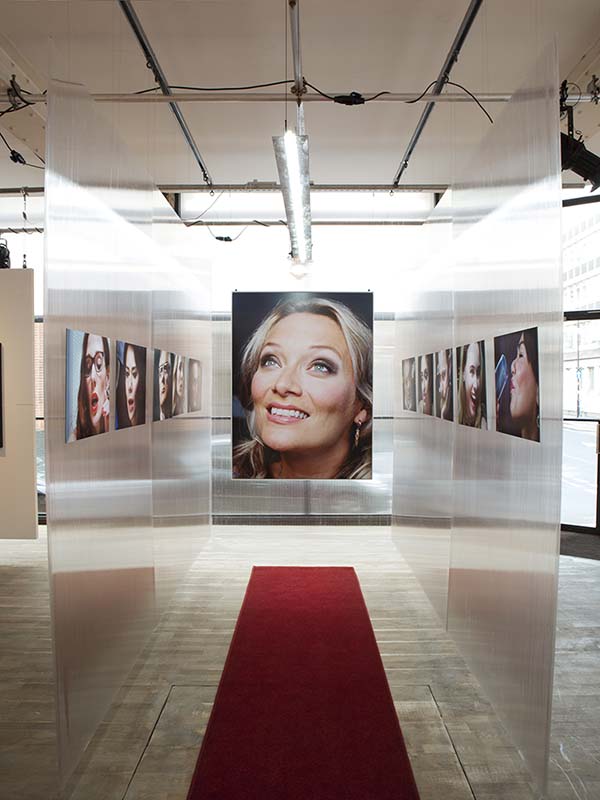 Winner of the Taylor Wessing Photographic Portrait Prize 2015, Stewart turns his lens on the everyday—focussing on the advertising agency culture he has long inhabited. In a brilliant set of images, the vacant souls of Stewart's subjects play out an exploration of the changing face of the workplace in 2018—with surreal iconography like mouthwash and air fresheners helping depict the dehumanising effect underway as the growth of large, faceless corporations strip individuality from an increasingly globalised workforce.
"It is the people and culture I see around me everyday that influence my work," the photographer declares. "There is nothing stranger than what I see in real life, which is why my photographs appear slightly surreal." In Paid Content, Stewart captures an industry based on fakery, balancing it with his signature sense of dark humour. The cast of characters—set within number of semi-biographical semi-fictional scenarios—are caught in tight focus, his highly detailed images often adding additional layers that evoke the elaborate scenarios from Renaissance or Baroque paintings.
Getting under the skin of high gloss superficiality, Stewart offers his wry observation in the hope of nudging us all on a path toward the freedom of individuality. Paid Content is currently on show at Wren London until 17 November, whilst the 63-images photobook published by Browns Editions available in three different covers, is priced at a very reasonable £20.00 and out now.
@davidstewwwart
@wrenldn
@brownsdesign