Serving good honest food at affordable prices, new London Bridge eatery Farmer J—the first physical space for the outfit known for bringing the best of the fields to the City—offers up dishes influenced by the Mediterranean in stylish, urban surrounds.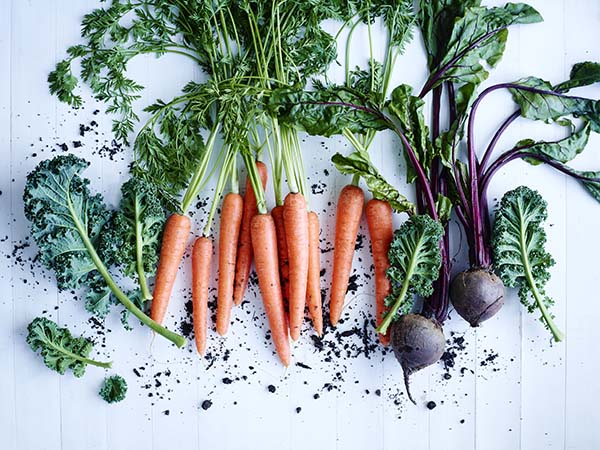 "Our ethos will remain the same," says owner Jonathan Recanati, "respecting our fantastic produce, and cooking real food with sustainable, seasonal ingredients." Calling it time to "plough the next field", Recanati's first restaurant at King William Street is open morning to night—where guests can expect small sharing plates, signature cocktails and freshly blitzed smoothies—with a weekend brunch menu to cap each week off nicely.
Born from a love of cooking and frustration at the capital's uninspiring offerings, Farmer J was conceived to bridge the gap between the city and the country. "To reinvent the fast food wheel," Jonathan continues, "building a brand that coincides with the growing awareness of healthy eating, yet still remains fun and, most importantly, still tastes good".
From Redemption Roaster (a roastery in Aylesbury Prison that trains young offenders to competition-level barista status) speciality coffees to kickstart the day to Fortitude Bakery's fine goods and collaborations with local farmers and producers, diners can relax in a modern copper-accented space offset by velvet seating and filled with plenty of natural light and greenery. Materials and textures are also evocative of Israeli architecture, a nod to Jonathan's background, in the handsome space designed by Melbourne interior design studio, Biasol. Farmer J's seamless transition from morning to night, week to weekend, will ensure this dine-in or on-the-go restaurant will be in a field of its own.