Following a five-year development, Helsinki's 50€ million cultural powerhouse, Amos Rex, opened last month, the architectural playground a new and playful icon for the Finnish capital's cultural quarter.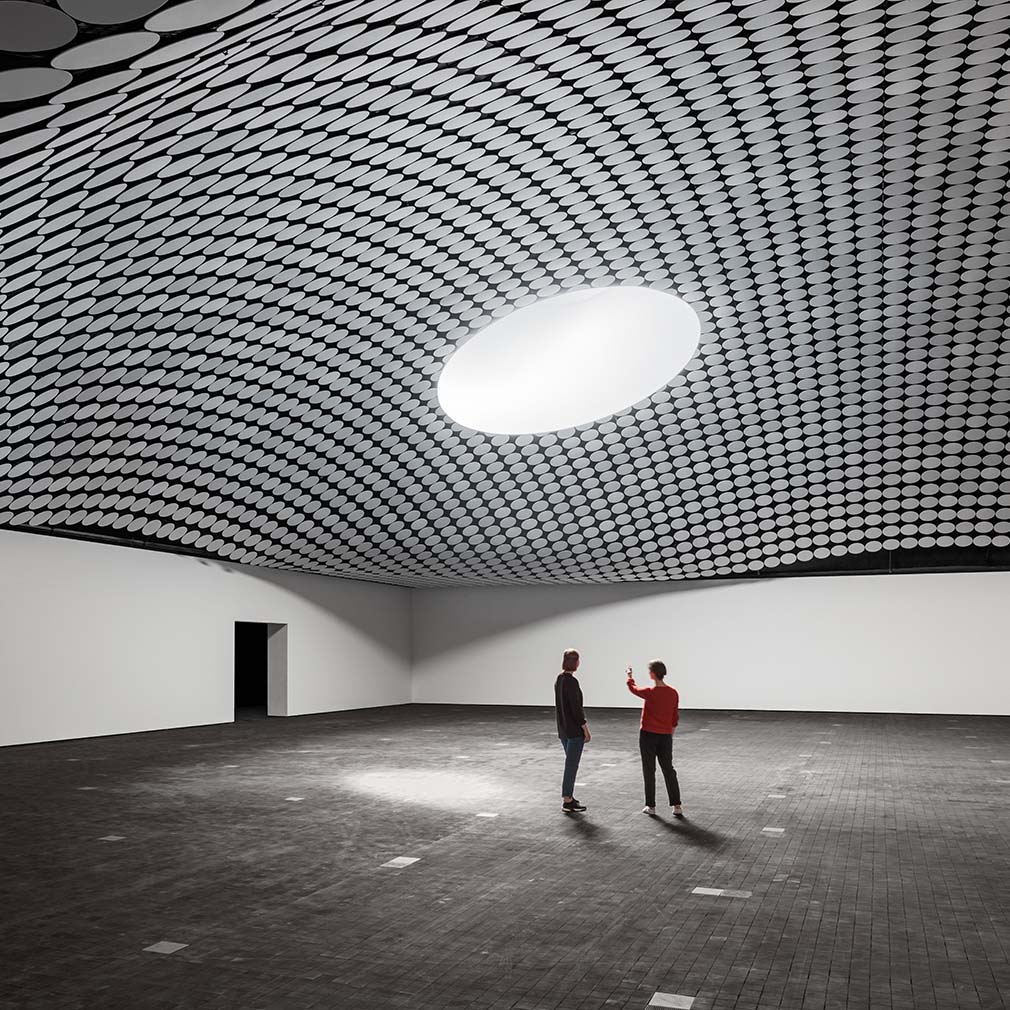 Once home to Bio Rex, one of the biggest film theatres in the city, the new museum now features a 2,200 sq m world-class gallery space crowned with an arrangement of domes and skylights that form a new landscape for Lasipalatsi Square. Some 13,000 cubic metres of rock were excavated to provide for the museum, which director Kai Kartio confidently states "is one of the biggest events to occur in the cultural life of Helsinki for a generation, and will offer unrivalled facilities for the display of art, exhibitions, film and performance".
A place where the past, present, and future come together in buoyant style, Amos Rex will produce experiences above ground, under ground, and on screen—the contemporary art gallery offering a captivating and refreshing exhibition programme that very much leans toward the new wave of experiential art events that have brought oft-avant garde work to a new mainstream audience around the world.
To mark the opening, Tokyo's 500-strong interdisciplinary art collective, teamLab, present Massless—an experience-led exhibition aimed specifically at children and the young at heart. Aiming to dissolve the boundary between the artwork world and people by exploring the notion of mass, the series of interventions are challenging from a technical standpoint, the immersive digital works—anchored in premodern Japanese art—encourage viewers to explore the entirety of the new space, Amos Rex being used to its full potential in their inaugural offering.