Queen's Park is home to a new neighbourhood café and wine bar that focuses on speciality coffee, organic wines, brunch and sharing plates in a light filled warehouse that transports London's Lonsdale Road to an Antipodean paradise.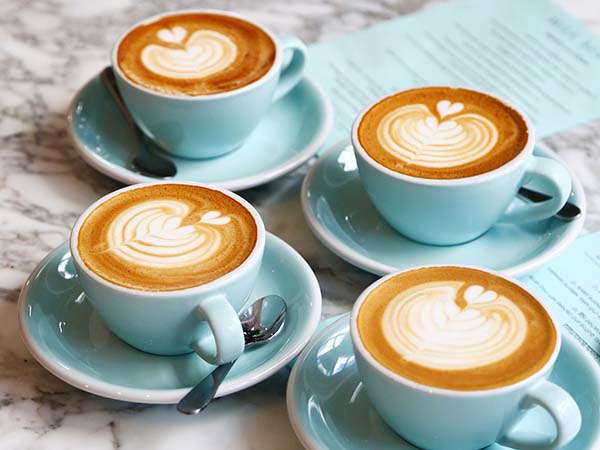 Surrounded by architectre and design studios, Milk Beach has all the style-conscious hallmarks its neighbours might expect—exposed floorboards, whitewashed walls, vintage furniture, and ample space sure to appease the design sensibilities of those who set foot through its doors.
Founded by Elliot Milne and Matthew Robley-Siemonsma, whose shared love of coffee brought them together, the duo source speciality coffee from around the world, traceable back to farm and producer. At the very heart of Milk Beach's principles, coffee goes beyond surface level, Matt aiming to serve just one type of coffee bean roasted a multitude of ways; rotating seasonally. With regards to the wine, the guys focus on organic and natural tipples from small independent makers—many served by the glass as well as the bottle.
Australian brunch is served all day, head chef Chris Munnings (Duck & Waffle Local) creating a menu consisting of poached Burford Browns eggs Benedict with ham hock and spinach on sourdough; coddled eggs in a jar with cream and sweet potato purée, sea salt and chives, served with sourdough soldiers; and Granny Elly's banana bread with espresso cream cheese on the side. Come nightfall, small sharing plates made up of treats like beef cheek pappardelle and homemade taramasalata, followed by a Neal's Yard cheese plate, is certainly worth being around the Queen's Park hood for.