Brooklyn-based photographer Amy Touchette has carved out a fine career exploring the emotion behind human connections, producing images of countless souls throughout various social groups and their disparate communities.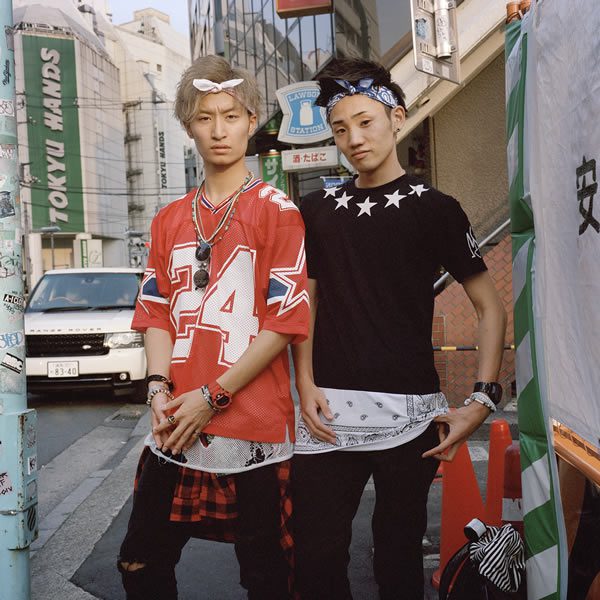 Touchette's affecting street portrait series of teenagers in New York City, New York Young, was described by The New York Times as a 'potent mix of street savvy and aching vulnerability'; an accolade that inspired the photographer to continue this body of work. Travelling to O'ahu, Hawaii, and Japan's bustling capital, Amy Touchette has captured more moving images of kids coming of age; documenting teen culture across three different lands and cultures.
In a new exhibition, the New York artist exhibits The Young Series—a compendium of the three entwined bodies of works, showcasing the similarities, differences, attitudes, and fashion choices of teens from very different parts of the world—alongside a representation of her prolific Instagram feed of 'Street Dailies'; Touchette's online appreciation for New York characters shown on a 60" diagonal touch screen HD screen. "Teenagers are raw adults," says Touchette, "they are exposed to adult situations, but lack the experience and wisdom that maturity brings, and adult consequences abound. I was transfixed by the extremity of their hybrid nature, but I also simply wanted to capture what is such a distinct and fleeting time in life—the teen years—regardless of where one lives."
Spending little more than a couple of minutes with each subject, introducing herself and asking permission before taking two photographs (the first with them looking into the lens, the second allowing them to pose naturally), Touchette's method embraces the fleeting nature of adolescence, although her images—rich in narrative—belie that transience; freezing those moments and emotions as though we were young once more.
Despite ethnic and cultural differences, the freedom of juvenility unites us all. The Young Series is on view from 22 February to 16 March at the California Polytechnic State University San Luis Obispo Gallery.